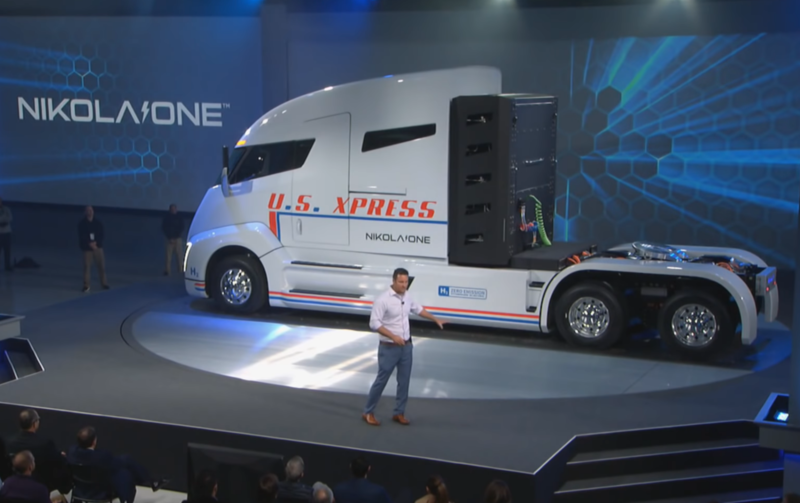 Stock in electric truck startup Nikola has plunged for the second straight day after a short-selling investment firm published a bombshell report alleging that the company's December 2016 unveiling of the Nikola One truck was a brazen fraud. Nikola's stock lost 11 percent on Thursday and is down an additional 15 percent in Friday morning trading.
At the December 2016 event, Nikola Chairman Trevor Milton repeatedly described the truck as fully functional. But that wasn't quite true, as Milton admitted to Bloomberg earlier this year. The supposedly hydrogen-powered truck didn't have a hydrogen fuel cell, nor did it have the motors and gears required to drive the wheels. Milton claimed the parts had been taken out of the truck for safety reasons.
The new report from Hindenburg Research claims that the scale of Nikola's deception was even greater than was previously known. The firm claims that the prototype's supposedly functional dashboard display was powered by an extension cord snaking up from under the stage.
Read 13 remaining paragraphs | Comments