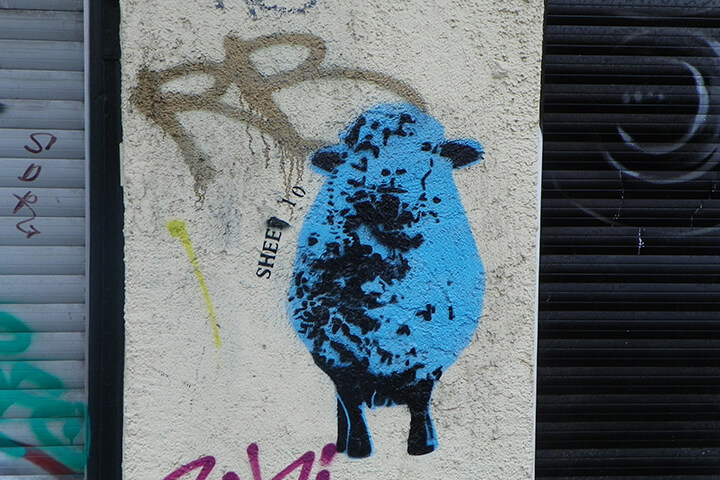 Im #DealMonitor für den 13. Juli werfen wir einen Blick auf die wichtigsten, spannendsten und interessantesten Investments und Exits des Tages in der DACH-Region. Alle Deals der Vortage gibt es im großen und übersichtlichen #DealMonitor-Archiv.
INVESTMENTS
 Klang Games
+++ Animoca Brands, Kingsway Capital, Anthos, Novator, Supercell, Roosh Ventures, Angelhub und NLV investieren 41 Millionen US-Dollar in Klang Games. "This successful round of funding also means that we now have the resources needed to continue to expand our amazing and dedicated team", teilt das Games-Unternehmen mit. Das Berliner Startup, 2013 von Mundi Vondi, Oddur Magnússon und Ívar Emilsson gegründet, entwickelt das MMO-Spiel Seed, bei dem es darum geht, einen Alien-Planeten zu besiedeln. Northzone, Makers Fund, Neoteny, Lego Ventures und firstminute capital investierten zuvor bereits in die Gamesschmiede. Insgesamt flossen nun schon rund 77 Millionen in das Unternehmen. 70 Mitarbeiter:innen arbeiten derzeit für Klang. Mehr über Klang
Stableton 
+++ TX Ventures, der Venturearm der TX Group, C3 EOS VC Venture Fund und Altinvestor DEWB sowie Family Offices und Angel-Investor:innen investieren 15 Millionen Schweizer Franken in Stableton. Das FinTech aus Zug in der Schweiz, das 2018 von Andreas Bezner, Konstantin Heiermann gegründet wurde, positioniert sich als "Plattform für alternative Anlagen". Zum Investment heißt es weiter: "Konkret wird Stableton die Mittel nutzen, um die bestehenden Aktivitäten in der Schweiz auszubauen, das technologische Angebot und die verfügbaren Anlagestrukturen zu erweitern sowie in den kommenden Monaten international zu expandieren".
Oper 
+++ Bessemer Venture Partners und ABN AMRO Ventures sowie die Altinvestoren Techstars, Pitchdrive und Verve Ventures investieren 11 Millionen Euro in Oper Credits. Das FinTech aus Zürich, 2018 von Geert Van Kerckoven, Van Berckelaer und Wouter Lachat, gegründet, positioniert sich als Software-as-a-Service-Lösung, die Kreditgebern hilft, Hypothekenprozesse zu digitalisieren. "For us, France and Germany are the priority markets, as well as Austrian, Czech and Slovakian opportunities too", teilt die Jungfirma mit. 45 Mitarbeiter:innen arbeiten derzeit für Oper.
Nowtilus
+++ Das Pariser AdTech-Unternehmen Equativ (bisher als Smart bekannt), investiert in Nowtilus. Das Berliner Unternehmen, 2007 von Leander Carell und Patrick Knippel in Berlin und Halle gegründet, kümmert sich mit  Serverside.aium Videopersonalisierung. "Nowtilus will continue to operate independently, with the Serverside.ai brand remaining unchanged to provide a standalone SSAI solution for OTT, HbbTV and Audio", teilen die Unternehmen mit.
Reach
+++ Die Beteiligungs-Managementgesellschaft Hessen (BMH) sowie Business Angels wie Christian Duve und Jan Weber investiert in Reach. Das FinTech aus Frankfurt am Main, 2021 von Andreas von Hirschhausen, Daniel Hecker und Deyan Ivanov gegründet, setzt auf einen Finanzplanassistenten. Zielgruppe sind Young Professionals im Alter von 25 bis 35 Jahren.
MERGERS & ACQUISITIONS
Stresscoach 
+++ Das amerikanische Unternehmen KGA, das sich um gesunde Arbeitsumfelder kümmert, übernimmt die Wiener Jungfirma Stresscoach, die gegen Stress kämpft – siehe Brutkasten. In kurzen Lerneinheiten vermittelt die App, 2019 von Manuel Kraus und Philipp Omenitsch gegründet, in einem achtwöchigen Kurs (45 Minuten pro Woche) "fundiertes Wissen für ein Leben mit weniger Sorgen und Stress".
Startup-Jobs: Auf der Suche nach einer neuen Herausforderung? In der unserer Jobbörse findet Ihr Stellenanzeigen von Startups und Unternehmen.
Foto (oben): azrael74