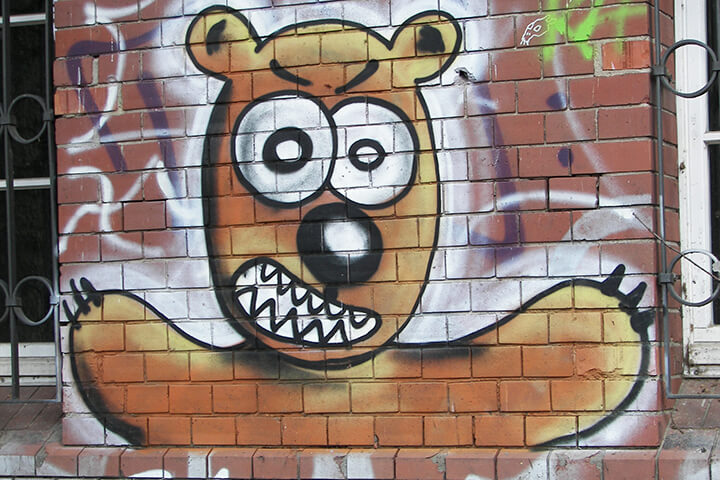 Im #DealMonitor für den 20. April werfen wir einen Blick auf die wichtigsten, spannendsten und interessantesten Investments und Exits des Tages in der DACH-Region. Alle Deals der Vortage gibt es im großen und übersichtlichen #DealMonitor-Archiv.
INVESTMENTS
OneFootball
+++ Der amerikanische Liberty City Ventures, der auf Themen wie Web 3.0, Gaming, Metaverse und NFT setzt, sowie Altinvestoren investieren nach unseren Informationen rund 150 Millionen Euro in OneFootball. Die Bewertung des Unternehmens steigt dabei auf rund 1 Milliarde Euro – und somit erstmals auf Unicorn-Niveau. Das Berliner Grownup bzw. die gleichnamige App, die 2008 von Lucas von Cranach gegründet wurde, versorgt Fußballfans rund um den Globus mit Zahlen, Daten und Fakten sowie spannenden Inhalten. Zu den Investoren des Unternehmens gehören bisher Geldgeber wie Union Square Ventures, Lakestar, Earlybird und Daniel Hopp. Im Geschäftsjahr 2020 erwirtschaftete OneFootball einen Umsatz in Höhe von 14,5 Millionen Euro. Der Verlust lag bei 14,2 Millionen. Das Unternehmen erzielt insbesondere durch Werbung Einnahmen. Nun steht der Einstieg in das Boomthema NFT bevor. Mehr im Insider-Podcast #EXKLUSIV
Mondu
+++ Valar Ventures und Co. investieren nach unseren Informationen rund 40 Millionen Euro in Mondu. Die Bewertung (Pre Money) liegt bei rund 145 Millionen Euro. Das Berliner FinTech, das 2021 von Dafiti-Gründer Philipp Povel und Malte Huffmann gegründet wurde, setzt auf ein "Buy now, pay later"-Modell für Unternehmenskunden. Das Konzept der Jungfirma richtet sich dabei an Marktplatzbetreiber – deren Geschäftskunden können dann via Mondu in Raten bezahlen. Cherry Ventures investierte gemeinsam mit FinTech Collective bereits 14 Millionen US-Dollar in das Unternehmen Zudem sind bereits Discovery Ventures sowie bekannte Angel-Investoren wie Forto-Gründer Michael Wax, zalando-Gründer Robert Gentz und SellerX-Gründer Malte Horeyseck bei Mondu an Bord. Mehr im Insider-Podcast #EXKLUSIV
Vaayu
+++ Atomico, CapitalT, Seven Seven Six sowie Angel-Investor:innen wie Cristina Stenbeck und Bryant Chou investieren 11,5 Millionen US-Dollar in Vaayu. Das Berliner Startup, das 2020 von Anita Daminov, Luca Schmid und Namrata Sandhu gegründet wurde, bietet eine CO2-Tracking-Plattform an, die sich speziell an Einzelhändler richtet. CapitalT, Atomico's Angel Program, NP-Hard Ventures und Co. investierten zuletzt bereits 1,6 Millionen US-Dollar in das Unternehmen. "Mit Hilfe der Finanzierungsgelder will Vaayu die Benchmarking-Fähigkeiten der Software ausbauen, damit Händler ihre Emissionen auch im Vergleich mit ihren Mitbewerbern messen können", teilt das Unternehmen mit. Mehr über Vaayu
planetary 
+++ Astanor Ventures, Blue Horizon Ventures, Xange und Nucleus Capital investieren 7,5 Millionen Schweizer Franken in planetary. Das Startup aus Genf, das 2022 vom Peace of Meat-Macher David Brandes gegründet wurde, setzt auf die Herstellung von Lebensmitteln durch mikrobielle Fermentation. "Diese Technologie erlaubt die nachhaltige Herstellung einer Reihe von Produkten zu Preis Punkten die gegenüber der Tier-basierten Herstellung kompetitiv sind, wie beispielsweise Fleischprodukte, Molkeprodukte, Käsesorten und Eier", teilt das Unternehmen mit.
Tangany
+++ Nauta Capital, Creator Collective Capital (C3 VC) und der High-Tech-Gründerfonds (HTGF) investieren 7 Millionen Euro in Tangany – siehe FinanceFWD. Das Startup aus München, das 2019 von Martin Kreitmair, Christopher Zapf und Alexey Utin gegründet wurde, bietet eine Blockchain Kryptoverwahrlösung für Unternehmen an. "Nun wollen die Münchner mithilfe der Fremdmittel ihr Team deutlich ausbauen – bis Ende des Jahres auf 50 Personen", heißt es im Artikel.
Greenforce
+++ Fußball-Weltmeister Thomas Müller investiert in Greenforce. Das Münchner Food-Unternehmen, das 2020 von Thomas Isermann gegründet wurde, setzt auf Fleisch- und Milch-Alternativen. "Müllers Investition soll vorwiegend dazu dienen, das Wachstum des klimaneutralen Unternehmens zu fördern sowie das zukunftsorientierte Forschungs- und Entwicklungszentrum in München zu stärken", teilt das Unternehmen mit. Institutionelle Investoren, deren Namen das Startup nicht nennt, sowie Moderator Joko Winterscheidt und Feinkost-Macher Michael Käfer investierten zuletzt bereits 15 Millionen Euro in Greenforce. Mehr über Greenforce
Heimladen
+++ Business Angels – darunter die gridX-Gründer David Balensiefen und Andreas Booke – investieren eine sechsstellige Summe in Heimladen. Das Startup aus Randersacker, das 2020 von Max Wojtynia, Niklas Slatin, Christian Arians und Philip Haverkamp gegründet wurde, setzt auf "Ladeinfrastruktur für Immobilien" und das Laden am eigenen Stellplatz. "Nutzer:innen wird der Ladepunkt am eigenen Stellplatz mit rundum-sorglos-Service ab 35 Euro pro Monat zur Verfügung gestellt", teilt das Unternehmen mit.
Synsor
+++ Der Frühphasengeldgeber APX investiert 400.00 Euro in Synsor. Das Startup aus München, das 2021 von Nico Engelmann und Benjamin Gosse gegründet wurde, kümmert sich um die optische Qualitätskontrolle in der Produktionslinie. Das System des Startups kann dabei "innerhalb kürzester Zeit" ein individuelles Produkt erlernen und "verlässliche Aussagen über das Vorkommen von Anomalien jeglicher Art treffen".
Straffr
+++ Hessen Kapital investiert gemeinsam mit Business Angels und dem Investoren-Club Nordhessen erneut in Straffr. Die Jungfirma aus Kassel, die 2020 auch in der Vox-Show "Die Höhle der Löwen" Investoren suchte, bietet ein elastisches Trainingsband mit integrierten Sensoren an. Das soll Nutzern ein Echtzeit-Feedback und genaue Trainingsanalysen ermöglichen. Das Startup wurde von Stefan Weiß, Torben Hellmuth und Hanno Storz gegründet.
Faircations
+++ Das Software-Entwicklungs- und Beratungsunternehmen Prodyna investiert 100.000 Euro in Faircations. Das Unternehmen aus München, das von Sonja Karl und Stefan Seibel gegründet wurde, kümmert sich um "nachhaltige und faire Reisen". Zum Konzept schreibt das Team: "Ziel ist es, dass jede faircations-Reise so wenig wie möglich auf die Natur, Tier- und Pflanzenwelt einwirkt".
MERGERS & ACQUISITIONS
Factory14
+++ Der Berliner Amazon-Shop-Aufkäufer Razor Group, der 2020 von Tushar Ahluwalia und Jonas Diezun gegründet wurde, übernimmt seinen Wettbewerber Factory14. Das Startup mit Sitz in Luxemburg, das Büros in Madrid, London, Shanghai und Taipei unterhält, wurde 2021 von Guilherme Steinbruch, Marcos Ramírez und Gianluca Cocco gegründet. Dmg Ventures, DN Capital, VentureFriends und Victory Park Capital (VPC) investierten im Mai 2021 rund 200 Millionen US-Dollar in das Unternehmen. Victory Park Capital (VPC) ist auch Kreditgeber der Razor Group. Gemeinsam mit BlackRock und Altinvestoren investierte VPC im Mai 2021 rund 400 Millionen US-Dollar in die junge Razor Group. Im November 2021 stieg die Razor Group zum Unicorn auf. Mehr im Insider-Podcast #EXKLUSIV
DIE HÖHLE DER LÖWEN
The Plant Box
+++ In der dritten Folge der elften Staffel investierten Sales-Löwe Carsten Maschmeyer und Beauty-Löwin Judith Williams 150.000 Euro in The Plant Box und sichern sich dabei 20 % am Unternehmen. Das Berliner Startup, das 2020 von Anne Baltes-Schlüter und Alice Sare Özserin gegründet wurde, vertreibt "kreative und bereits fertig arrangierte Pflanzenkreationen" als sogenannte Refills für die Blumenkastenbepflanzung auf dem urbanen Balkon. Zudem investierte inzwischen auch Hanse Ventures in das junge Unternehmen.
BBQ Rescher
+++ In der dritten Folge der elften Staffel investiert Regel-Löwe Ralf Dümmel 50.000 Euro in BBQ Rescher (in der Show noch als Bavarian Rescher unterwegs) und sichert sich dabei 25 % am Unternehmen. Mit der Jungfirma, das von Alexander Feilen und Tobias Daniel gegründet wurde, "gehört verkohltes Fleisch oder verkohlter Fisch der Vergangenheit an".
WireStyle
+++ In der dritten Folge der elften Staffel investiert Pharma-Löwe Nils Glagau 200.000 Euro und sichert sich dabei 17,5 % am Unternehmen. Das Startup aus Karlsruhe, das 2020 von Thomas Willberger und Andre Gall gegründet wurde, setzt auf Bilder aus tausenden Nägeln und einem einzigen kilometerlangen Faden. Der Deal platzte nach der Show.
Startup-Jobs: Auf der Suche nach einer neuen Herausforderung? In der unserer Jobbörse findet Ihr Stellenanzeigen von Startups und Unternehmen.
Foto (oben): azrael74