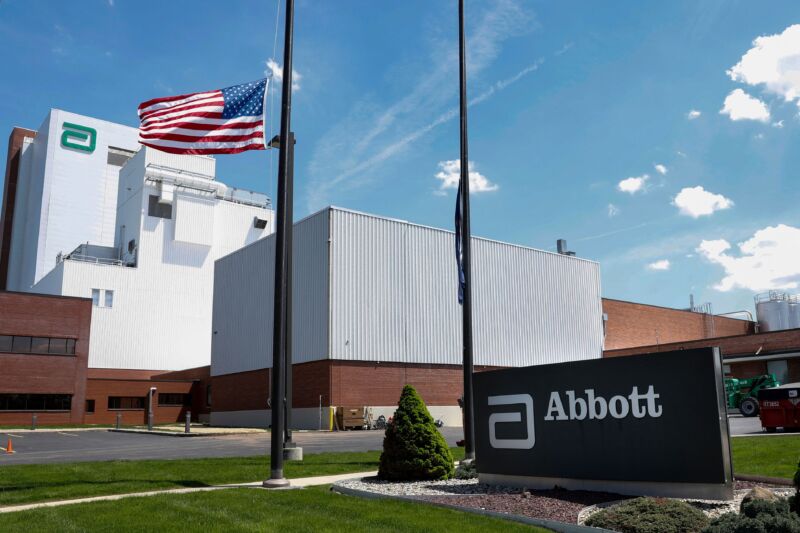 The Department of Justice's consumer-protection branch has opened a criminal investigation into the conduct of Abbott Laboratories, one of the country's largest formula makers, at the center of a contamination scandal and ongoing nationwide shortage.
The existence of the investigation was first reported by The Wall Street Journal. Though the DOJ is not commenting on it, a spokesperson for Abbott said the department has informed them of the investigation and that the company is "cooperating fully."
Federal regulators last year found numerous violations and "egregiously unsanitary" conditions at Abbott's Sturgis, Michigan, plant, the largest formula factory in the country. The regulators previously received reports that at least four babies who drank formula made at that facility fell ill with dangerous infections of the bacterium Cronobacter sakazakii, which had also been detected in the plant. Two of the infants died.
Read 7 remaining paragraphs | Comments