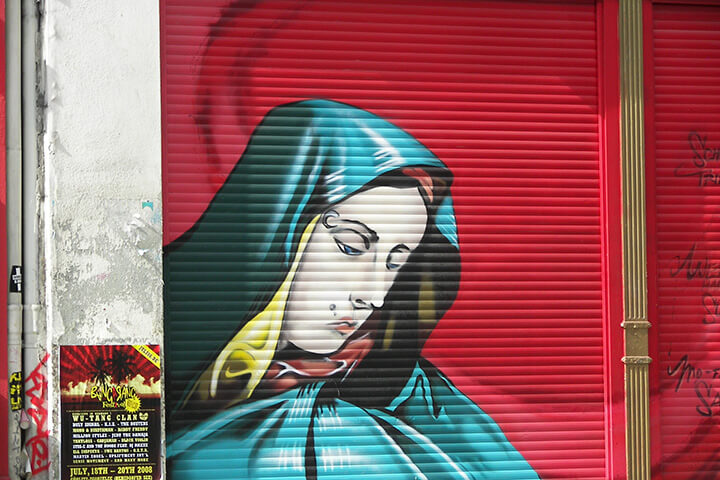 Im #DealMonitor für den 6. April werfen wir einen Blick auf die wichtigsten, spannendsten und interessantesten Investments und Exits des Tages in der DACH-Region. Alle Deals der Vortage gibt es im großen und übersichtlichen #DealMonitor-Archiv.
INVESTMENTS
Avi Medical
+++ Balderton Capital, Heal Capital, Addition, Picus Capital, Vorwerk Ventures, Eurazeo und 3VC sowie UiPath-Gründer Daniel Dines und Forward Health-Gründer Adrian Auon investieren 50 Millionen Euro in Avi Medical. Das Unternehmen aus München, das 2020 vom Konu-Gründer Vlad Lata, Christoph Baumeister und Julian Kley gegründet wurde, positioniert sich als eine Art moderne Hausarztpraxis. "Avi Medical spart Patienten und Ärzten wertvolle Zeit und Geld und reduziert Verwaltungsaufwände in der Praxis", schreibt das Unternehmen zum Konzept. Insgesamt flossen bereits 80 Millionen Euro in das Unternehmen, das von Picus Capital angeschoben wurde. Heal Capital, Addition, Picus Capital, Vorwerk Ventures, ID Invest, 3VC und Claret Capital Partners investierten bereits im Sommer 2020 rund 30 Millionen in Avi Medical. Mehr über Avi Medical
ExpressSteuer
+++ Jetzt offiziell: Der amerikanische Geldgeber Insight Partners, Project A Ventures, Mountain Partners und zahlreiche Business Angels investieren – wie im Insider-Podcast berichtet – 25 Millionen Euro in ExpressSteuer bzw. die künftige ExpressGroup – siehe Linkedin. Die Bewertung liegt nach unseren Informationen bei rund 75 Millionen. Das Hamburger TaxTech, das 2019 von Maximilian Lambsdorff, Konstantin Loebner, Mehdi Afridi und Dennis Konrad gegründet wurde, hilft Onliner:innen bei der Steuererklärung. Im Zuge der Investmentrunde und der Umbenennung geht das Unternehmen nun andere FinTech-Themen abseits von Steuern an. Business Angels wie momox-Gründer Christian Wegner, Lieferando-Gründer Kai Hansen und Tim Stracke (Chrono24) investierten zuletzt rund 4,3 Millionen in das Unternehmen. Insight Partners hält nun rund 16 % am Unternehmen. Auf Project A entfallen rund 8 %. Mehr über ExpressSteuer
Garden
+++ 468 Capital, Sorenson Ventures, Crowberry Capital, Fly Ventures und Co. investieren 16 Millionen US-Dollar in Garden. Das Berliner Startup, das 2018 von Jon Edvald, Thorarinn Sigurdsson und Eythor Magnusson gegründet wurde, positioniert sich als "Development automation platform for Kubernetes and cloud native applications". In der Presseaussendung heißt es weiter: "With this Series A investment, the team will broaden support to include serverless platforms, integrations with DevSecOps solutions and software supply chain management. Garden.io plans to triple in size by the end of 2022, both in the US and Europe". Crowberry Capital und byFounders investierten 2020 bereits 3,1 Millionen Euro in Garden. Mehr über Garden
Kooky 
+++ Der Münchner Geldgeber UVC Partners, Delivery-Hero-CFO Emmanuel Thomassin, Ex-Gorillas-CCO Ronny Gottschlich,  der N26-Gründer Valentin Stalf und Alois Flatz investieren 6 Millionen Euro in Kooky – siehe Gründerszene. Das Unternehmen aus Zürich, das 2021 von Dymitro Boguslavskyy, Torge Barkholtz und Max Zott gegründet wurde, entwickelt ein "Becher-Mehrwegsystem mit digitaler Ru?ckgabe-Infrastruktur". Zum System gehören Becker, ein Pfandsystem und Rückgabeboxen, die rund um die Uhr zuga?nglich sind. "Das Pfand wird nach der Ru?ckgabe in einer App den Verbraucher:innen gutgeschrieben", teilt das Startup mit. Mit dem frischen Kapital möchte das Unternehmen nun nach Deutschland und O?sterreich expandieren.
igetnow
+++ Das Leipziger Unternehmen So'Use, ein digitales Bestellsystem, investiert eine sechsstellige Summe in igetnow. "Das Unternehmen mit Sitz in Kiel ist deutschlandweit eines der erfahrensten Unternehmen in der Bereitstellung von Self-Ordering-Plattformen für die Individual- und Systemgastronomie", heißt es in der Pressemitteilung. So'Use, 2018 von Ben Kamran Wollscheid, Joachim Müller und Thomas Niermann gegründet, verfügt nach eigenen Angaben über mehr als 500 Kunden. Der Hamburger Geldgeber Hanse Ventures investierte bereits im Sommer 2021 in So'Use.
Eldertech
+++ Investoren wie Valentin Schmitt investieren eine sechsstellige Summe in Eldertech. Das Unternehmen aus Aachen, das von Andre Fiebig, Artur Janiszek, David Fiebig und Anna-Lisa Cramer gegründet wurde, setzt auf "digitale Lösungen für pflegende Angehörige. Wichtig ist dem Team dabei ein "ganzheitlich-vernetztes SmartHomeCare-Ökosystem". In die herstellerübergreifende Plattform des Startups können bestehende Pflegehilfsmittel und Smart Home-Produkte integriert werden.
MERGERS & ACQUISITIONS
Bilthouse
+++ Der schwedische Private-Equity-Investor Nordic Capital schmiedet aus Baufi24, Hüttig & Rompf sowie Creditweb das Unternehmen Bilthouse und investiert zudem 30 Millionen Euro in den Zusammenschluss der Baufinanzierer. Insgesamt beschäftigt der Interhyp und Dr. Klein-Herausforderer  700 Mitarbeiter:innen und vermitteln nach eigenen Angaben derzeit ein Baufinanzierungsvolumen von rund 5 Milliarden Euro pro Jahr.
Startup-Jobs: Auf der Suche nach einer neuen Herausforderung? In der unserer Jobbörse findet Ihr Stellenanzeigen von Startups und Unternehmen.
Foto (oben): azrael74