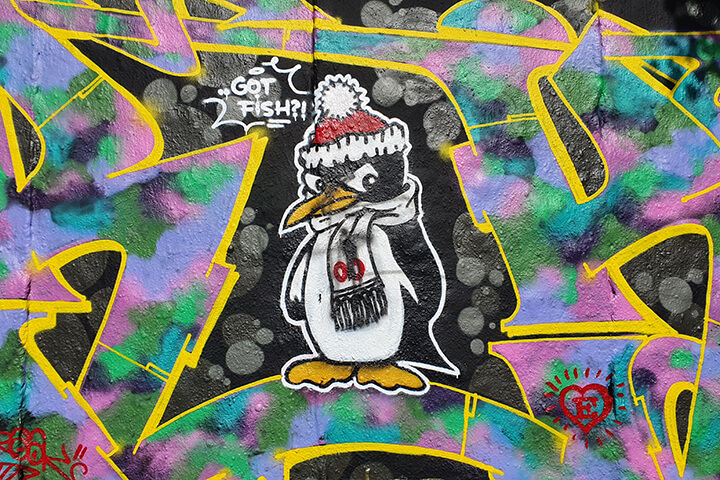 Im #DealMonitor für den 3. August werfen wir einen Blick auf die wichtigsten, spannendsten und interessantesten Investments und Exits des Tages in der DACH-Region. Alle Deals der Vortage gibt es im großen und übersichtlichen #DealMonitor-Archiv.
INVESTMENTS
IDnow
+++ BlackRock gewährt IDnow eine Kreditlinie in Höhe von 60 Millionen Euro. "Das Unternehmen wird das Kapital für eine Reihe strategischer Initiativen verwenden: Dazu zählen die Einführung neuer Lösungen zur Identitätsüberprüfung, die kontinuierliche geografische Expansion und mögliche Übernahmen", teilt das Unternehmen mit. Die Münchner Jungfirma IDnow, 2014 von Felix Haas, Armin Bauer, Sebastian Baerhold und Dennis Ferenczy gegründet, positioniert sich als Anbieter von Identity Verification-as-a-Service Lösungen. Das Münchner FinTech übernahm zuletzt etwa das französische Unternehmen Ariadnext. Mehr über IDnow 
Root Global
+++ Project A Ventures, Nucleus Capital und Business Angels wie Mengting Gao, Andreas Berger, Max Viesmann, Markus Windisch, Michael Brinkmann und Mario Götze investieren 2,5 Millionen Euro in Root Global. Das Startup aus Berlin, 2022 von Maurice Hensl und Eric Oancea gegründet, kümmert sich um klimaneutrales Essen. "We help customers identify, collect, and centralise activity data across their supply chains, which we combine with the most up-to-date emission factor data sets to model each company's and product's environmental footprint", heißt es in der Selbstbeschreibung.
Waku Robotics
+++ Schauenburg Ventures, Pi Labs, Franz Humer, Plug and Play, Technologiegründerfonds Sachsen (TGFS), BITO Campus und Hans-Jürgen Cramer investieren 1,5 Millionen Euro in Waku Robotics. Das Berliner Startup, 2019 von Alexander Bresk, Sander Nijssen und Victor Splittgerber gegründet, entwickelt Logistik-Software. "Mit Waku Sense können Robot Operators effizient mit mobilen Robotern arbeiten", teilt das Unternehmen mit. Mit Lots Of Bots bietet das Unternehmen zudem eine Vergleichswebsite für mobile Industrieroboter an.
Strandbutler
+++ Business Angels wie Lucius Bunk investieren 1,2 Millionen Euro in Strandbutler. Das Startup aus Hamburg, das 2021 von Christian Henk, Bernhard Sourdeau und Jens Hinrichs gegründet wurde, vermittelt Strandkörbe an deutschen Küsten und auf Inseln. "Die Mittel sollen der Weiterentwicklung der Plattform, der Services und dem Ausbau des Teams dienen," teilt das junge Unternehmen mit.
coapp
+++ Invest-Impuls und Plimo Venture investieren in coapp. "Mit dem Abschluss der Runde steigt die Finanzierung auf etwa eine Million Euro", teilt das Unternehmen mit. Das Startup aus Hannover, 2021 von Jonas Lindemann, Magomed Arsaev und Hardy Seiler gegründet, setzt auf eine White-Label-Software, die Unternehmen als Community-Plattform oder für das Workspace-Management nutzen können.
InLine-Med
+++ Altinvestoren, Business Angels, bmp Ventures und Kristin und Ralf Lüdemann investieren in InLine-Med. Das MedTech aus Magdeburg, 2019 von Sebastián Sánchez López und Sinja Lagotzki gegründet, entwickelt "intuitive, sichere und effektive Werkzeuge und Softwarelösungen für die Planung und Navigation von bildgesteuerten Verfahren zur Krebsdiagnose und -therapie".
MERGERS & ACQUISITIONS
mementor
+++ Das US-Unternehmen Resmed, das Medizinprodukte anbietet, übernimmt das Leipziger Digital-Health-Unternehmen mementor. Die Jungfirma, die 2014 von Noah Lorenz, Alexander Rötger, Jan Kühni und Daniel Rotzetter in der Schweiz gegründet wurde, bietet die digitale Insomnie-Therapie somnio an. "mementor wird als eigener Geschäftsbereich in ResMed in Deutschland integriert und dient als Basis für zukünftige weitere Entwicklungen im Bereich Digital Health", teilen die Unternehmen mit. Smart Infrastructure Ventures und mehrere Business Angels, darunter Michael Petersen., Gründer von smow, investierten in der Vergangenheit in mementor.
ICON Communication Centres
+++ Das Münchner Startup yoummday übernimmt ICON Communication Centres, ein "mehrsprachiges Contact-Center" mit Sitz in Prag. "ICON bietet internationalen Unternehmen Lösungen zum Outsourcing von Kunden-Services an. Neue Chancen für yoummday ergeben sich dabei sowohl aus dem multilingualen Ansatz, der globalen Reichweite und der B2B-Kundenerfahrungen des Unternehmens. yoummday, 2016 von telegate-Gründer Klaus Harisch und seinen Söhnen Pablo und Lion gegründet wurde, positioniert sich als "Plattform für 360 Grad-Kundenservices". Zuletzt flossen 30 Millionen Euro in yoummday – unter anderem von Armira Growth.
Fashiola
+++ Das Berliner Unternehmen LionsHome, eine Produkt-Comparison-Plattform im Segment Home und Living, übernimmt die Produktvergleichsplattform Fashiola, die 2012 gegründet wurde "Die Übernahme bildet den Grundstein einer langfristig angelegten Buy-&-Build-Strategie zur Etablierung einer europaweit führenden Commerce-Content-Gruppe", teilt das Unternehmen mit. LionsHome, 2014  von Michael Röcker und Christoph Königer gegründet wurde kürzlich von Waterland Private Equity übernommen.
Amazee
+++ Das amerikanische Unternehmen Mirantis, das Unternehmen dabei unterstützt, Code in Clouds bereitzustellen, übernimmt Amazee. Das Unternehmen aus Zürich, 2016 gegründet, positioniert sich als "ZeroOps Application Delivery Hub". Mit dem Open-Source-Projekt Lagoon setzt die Jungfirma auf eine "Cloud-native Plattform für die Bereitstellung, das Management, die Sicherheit und den Betrieb von Anwendungen, die Entwickler hinsichtlich der Infrastruktur erheblich entlastet".
Startup-Jobs: Auf der Suche nach einer neuen Herausforderung? In der unserer Jobbörse findet Ihr Stellenanzeigen von Startups und Unternehmen.
Foto (oben): azrael74