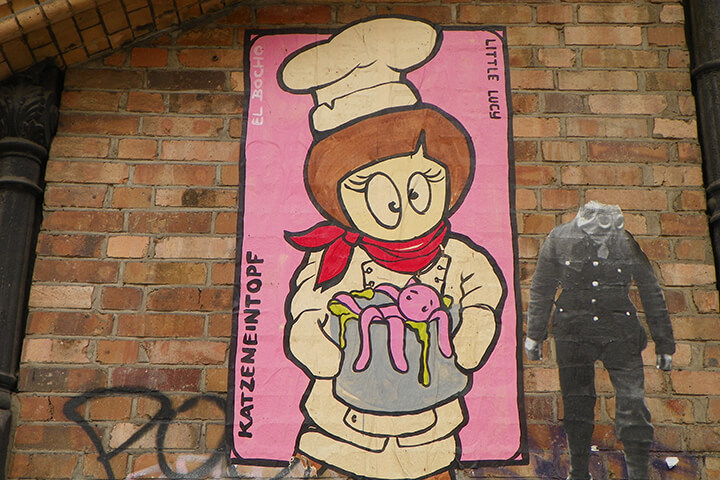 Im aktuellen #DealMonitor für den 27. September werfen wir wieder einen Blick auf die wichtigsten, spannendsten und interessantesten Investments und Exits des Tages in der DACH-Region. Alle Deals der Vortage gibt es im großen und übersichtlichen #DealMonitor-Archiv.
INVESTMENTS
Frontify 
+++ Revaia (ehemals Gaia Capital Partners) und High Sage Ventures sowie die Alt-Investoren EQT Ventures, Blossom Capital und Tenderloin Ventures investieren 50 Millionen US-Dollar in das Schweizer Startup Frontify. Das Unternehmen, das 2013 von Roger Dudler in St. Gallen gegründet wurde, betreibt eine Plattform, über die Unternehmen ihren Markenauftritt verwalten können. EQT Ventures, Blossom Capital, Datartis Ventures und Tenderloin Ventures investierten zuletzt bereits 22,3 Millionen Dollar in Frontify. Über 200 Mitarbeiter:innen wirken bereits für die Jungfirma. Zu den Kunden von Frontify gehören unter anderem Lufthansa, KIA, Vodafone, Maersk, Dyson und Allianz. Mit dem frischen Kapital möchte das Unternehmen "das Wachstum weiter vorantreiben – sowohl in der Produktforschung und -entwicklung als auch bei der Einstellung von Talenten in den USA, der Schweiz und darüber hinaus, um das derzeitige Team zu verstärken". Mehr über Frontify
Flexcavo 
+++ VR Ventures, Picus Capital, Rivus Ventures und FJ Labs sowie Business Angels wie Felix Jahn, Max-Josef Meier, Florian Huber, Florian Seubert und die Alasco-Gründer investieren 7,5 Millionen in Flexcavo. Bei Flexcavo aus Berlin, das von Picus Capital angeschoben wurde, dreht sich alles um das Mieten von Baumaschinen. "Wir kombinieren unsere Mietflotte mit innovativer Technologie, um gemeinsam mit Ihnen den Einsatz von Baumaschinen zu optimieren", teilen die Jungunternehmer mit. "Das neue Kapital soll vor allem in den Ausbau des Teams, die Weiterentwicklung der Software sowie den deutschlandweiten Ausbau des Netzwerks für Baumaschinenvermietung fließen", teilt das ConTech, das von Benedict Aicher und Leonhard Fricke gegründet wurde, mit.
RemNote
+++ General Catalyst, 468 Capital, Soma Capital und Dorm Room Fund investieren 3 Millionen US-Dollar in das deutsch-amerikanische Startup RemNote. Das Unternehmen aus Boston, das von 2020 von Deutschen Moritz Wallawitsch und dem US-Amerikaner Martin Schneider gegründet wurde, positioniert sich als "Online-Umgebung für Lernen und Wissensvermittlung". Das frische Kapital soll "für laufende Produktinnovationen und den Ausbau des Teams aus Ingenieuren, Designern und Forschern verwendet" werden.
26 Homes
+++ Amorelie-Gründerin Lea-Sophie Cramer und Model Lena Gercke investieren nach unseren Informationen eine unbekannte Summe in 26 Homes. Das Berliner Startup, das von Dorothea Metasch gegründet wurde, beschreibt sich als "neuen Weg, um Immobilien zu entdecken". Zum Konzept, das über einen Newsletter funktioniert, heißt es weiter: "Wir sind der Follow-Button für Eigentumswohnungen". #EXKLUSIV
MERGERS & ACQUISITIONS
Port
+++ Das New Yorker Unternehmen Commsor übernimmt Port. Das Berliner Startup, das 2020 von Jake Stott, Nick Dijkstra und Kevin Dykes gegründet wurde, kümmert sich um Community-Wachstum. In der Eigenbeschreibung heißt es: "Navigate your community. Port helps you grow, engage, and retain your members. Wherever they are". Die Hauptstädter schreiben: "It was totally unexpected that only 18 months into our voyage, we would receive an acquisition offer we couldn't refuse".
Achtung! Wir freuen uns über Tipps, Infos und Hinweise, was wir in unserem #DealMonitor alles so aufgreifen sollten. Schreibt uns eure Vorschläge entweder ganz klassisch per E-Mail oder nutzt unsere "Stille Post", unseren Briefkasten für Insider-Infos.
Startup-Jobs: Auf der Suche nach einer neuen Herausforderung? In der unserer Jobbörse findet Ihr Stellenanzeigen von Startups und Unternehmen.
Foto (oben): azrael74