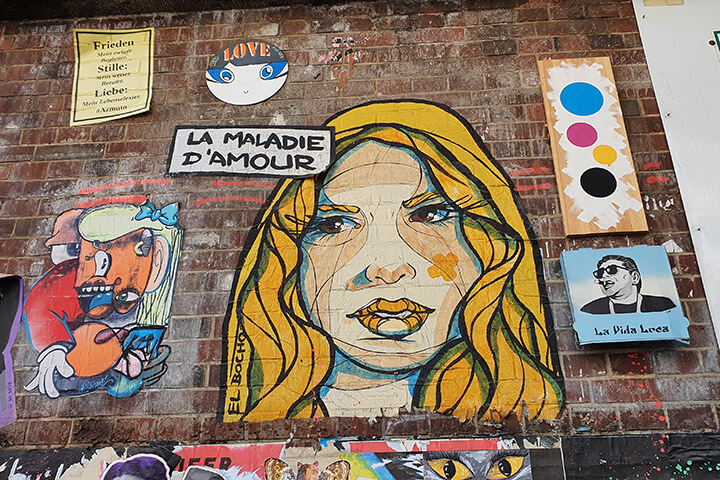 Im #DealMonitor für den 11. Mai werfen wir einen Blick auf die wichtigsten, spannendsten und interessantesten Investments und Exits des Tages in der DACH-Region. Alle Deals der Vortage gibt es im großen und übersichtlichen #DealMonitor-Archiv.
INVESTMENTS
GetHenry
+++ Der Londoner Geldgeber LocalGlobe, GreenPoint Partners, EnBW New Ventures, Founder Collective, Third Sphere, Visionaries Club und mehrere Angel-Investoren investieren 16,5 Millionen Euro in GetHenry. "Die Investitionssumme setzt sich aus 10 Millionen Eigenkapital und 6,5 Millionen Fremdkapital zusammen", teilt die Jungfirma mit. Das Berliner Startup, das 2018 von Luis Orsini-Rosenberg und Nikodemus Seilern gegründet wurde, positioniert sich als B2B-Abodienst für E-Bikes. Zielgruppe sind dabei Kuriere, Lebensmittelhändler und Logistikunternehmen. "Wir bieten Lieferdiensten maßgeschneiderte Mobilitätslösungen an, die von der Beschaffung der Fahrzeuge bis hin zu Software und Service reichen", teilt die Jungfirma mit. Rund 100 Mitarbeiter:innen arbeiten derzeit für das Unternehmen. Mehr über GetHenry
Unbound Nation
+++ Greenfield One, BlackPool, BLN Capital (Kolibri-Gründer) und Daedalus investieren 3 Millionen US-Dollar in Unbound Nation. Das Startup mit Sitz in Zug, das von Philipp Huebner und Steven Figura gegründet wurde, bezeichnet sich selbst als "decentralized GameFi ecosystem and community". In der Selbstbeschreibung heißt es weiter: "Unbound Nation disrupts boundaries for a fair virtual world through NFT lending in the blockchain gaming industry that enables people globally to be onboarded to the metaverse economy".
unown
+++ Der Schweizer Impact-Investor Übermorgen Ventures, Nicolas & Loïc Brunschwig (Bongenie-Grieder), Maximilian Böck (Marc O'Polo), Vealo Ventures und Altinvestor APX investieren 2 Millionen Euro in unown. Das Hamburger Unternehmen, das 2019 von  Linda Ahrens und Tina Spießmacher gegründet wurde, entwickelt einen Fashion-Leasing-Service. "Neben dem bestehenden B2C-Angebot auf der Website und in der UNOWN-App wird die Software in den kommenden Monaten auch bei Herstellermarken und Händlern implementiert", teilt das Unternehmen mit. Mehr über unown
Eloop
+++ Der European Super Angels Club, C&P Ventures und Bitpanda-Gru?nder Christian Trummer investieren "rund eine weitere Million Euro" in Eloop. Der Wiener Carsharing-Anbieter, 2017 von Frederic Nachbauer, Nico Prugger und Leroy Hofer gegründet, setzt auf "leise und emissionsfreie Fahrzeuge". "Mit dem siebenstelligen Investment sollen die Expansion nach Deutschland sowie der weitere Ausbau der Wiener E-Flotte als auch des eigenen Krypto-Tokens Eloop One forciert werden", teilt das Unternehmen mit.
GovRadar 
+++ Business Angels wie Wolfgang Reitzle (Continental) und Andreas Kupke (Finanzcheck) investieren eine sechsstellige Summe in GovRadar. Das Münchner Startup, das 2020 von Sascha Soyk gegründet wurde, entwickelt eine Software für Behörden, um die Beschaffung im öffentlichen Sektor zu beschleunigen. "Die Finanzierung wird eingesetzt, um die Präsenz bei deutschen Kommunen auszubauen, eine Integration von Lieferanten in die Plattform zu entwickeln und um die Software-as-a-Service-Lösung für die Verteidigungsbeschaffung anzupassen", teilt das Startup mit.
MERGERS & ACQUISITIONS
Frischepost 
+++ Das Berliner Unternehmen Footprint.Club übernimmt das Hamburger Startup Frischepost, einen Lieferdienst für regionale Lebensmittelhersteller, der 2015 von Eva Neugebauer und Juliane Willing gegründet wurde. Hinter dem Footprint.Club, einer Art Holding für E-Food-Themen, stecken Jens Gützkow, Michel Stumpe und Jens-Uwe Heinrich. Zum jungen Konglomerat im Thrasio-Stil gehört bereits Alles vom Land, ein Shop rund um regionale Produkte. Der Lieferdienst Frischepost ist derzeit in Hamburg, im Rhein-Main-Gebiet, Berlin und Köln unterwegs. 130 Mitarbeiter:innen arbeiten derzeit für das Unternehmen. Investoren wie BonVenture, Sunrise Capital und der Haferflockenhersteller Peter Kölln investierten in den vergangenen Jahren rund 4 Millionen Euro in Frischepost. Die beiden Gründerinnen hielten zuletzt noch jeweils rund 21 % an Frischepost. "Mit der Transaktion übernimmt Gründerin Eva Neugebauer die alleinige Geschäftsführung der Frischepost GmbH. Mitgründerin Juliane Willing und Interim CEO Tom Mayer werden weiterhin beratend für das Unternehmen und die neuen Eigentümer tätig sein", heißt es in der Presseaussendung zur Übernahme.
Startup-Jobs: Auf der Suche nach einer neuen Herausforderung? In der unserer Jobbörse findet Ihr Stellenanzeigen von Startups und Unternehmen.
Foto (oben): azrael74