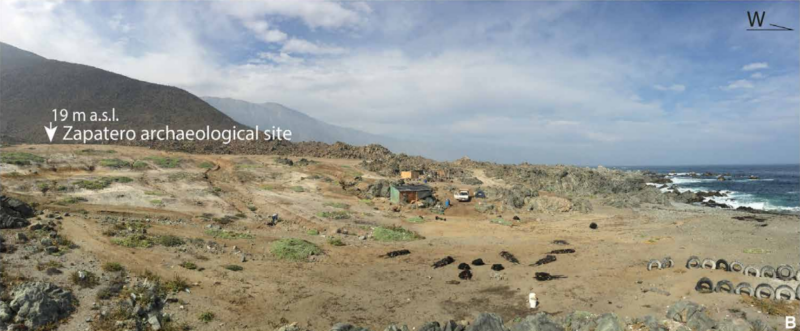 A recent study of geological deposits and archaeological remains has identified a massive earthquake and tsunami that wiped out communities along the coastline of Chile's Atacama Desert around 3,800 years ago. Studying the ancient disaster—and people's responses to it—could help with modern hazard planning along the seismically active coast.
A long-forgotten disaster
Broken walls and toppled stones reveal the calamity that struck Zapatero, an ancient community in what's now northern Chile, about 4,000 years ago.
The people who lived along the coast of the Atacama Desert 5,700 to 4,000 years ago built villages of small stone houses atop massive piles of shells (Zapatero's shell-filled midden is two meters deep and spans 6 square kilometers). Usually, these houses stood adjacent to each other, opening onto inner patios. People buried their dead beneath the houses' floors. The cement floors were made from algae ash, seawater, and shells—the same material that held the stone walls together.
Read 21 remaining paragraphs | Comments