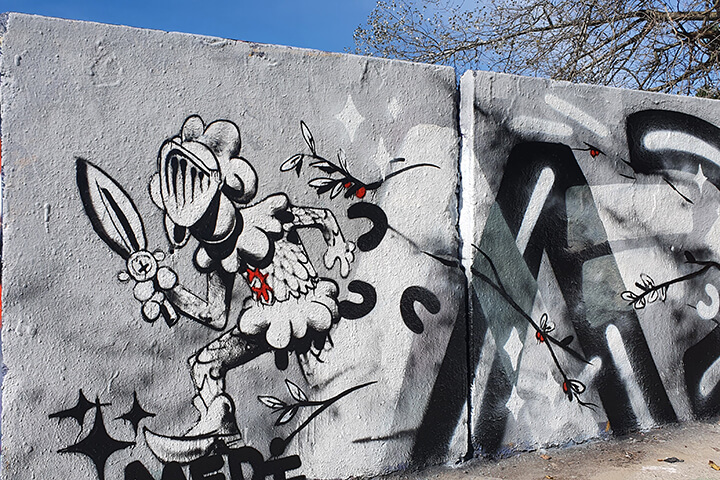 Im #DealMonitor für den 26. April werfen wir einen Blick auf die wichtigsten, spannendsten und interessantesten Investments und Exits des Tages in der DACH-Region. Alle Deals der Vortage gibt es im großen und übersichtlichen #DealMonitor-Archiv.
INVESTMENTS
Kinexon
+++ Die Private-Equity-Firma Thomas H. Lee Partners (THL), BMW i Ventures und Telekom Innovation Pool (TIP) investieren 130 Millionen US-Dollar in Kinexon. Das Münchner Unternehmen, das 2012 von Alexander Hüttenbrink und Oliver Trinchera gegründet wurde, setzt auf eine Cloud-Software in Kombination mit Sensorik und vernetzten Geräten, die Prozesse erfassen, optimieren und automatisieren kann. Zielgruppe sind Firmen aus den Segmengten Produktion, Logistik und Sport. Unternehmen wie Continental, zalando und Intel setzen ebenso auf Kinexon wie die Sportvereine Bayer Leverkusen, RB Leipzig und Paris Saint-Germain. Das Unternehmen "wird die Mittel nutzen, um die Entwicklung seiner Automatisierungstechnologie zu beschleunigen und die Expansion in Nordamerika und Europa fortzusetzen".
Twaice
+++ Der amerikanische Geldgeber Coatue, der Unternehmer Lip-Bu Tan und die Altinvestoren investieren 30 Millionen US-Dollar in Twaice. Das Münchner Startup, das 2018 von Stephan Rohr und Michael Baumann gegründet wurde, entwickelt eine Batterieanalysesoftware. Konkret ermöglicht die Jungfirma Batterie- und Elektrofahrzeugherstellern, Flottenbetreibern und Finanzdienstleistern Batterien hinsichtlich Effizienz, Sicherheit und Zuverlässigkeit zu optimieren. Insgesamt flossen nun schon 75 Millionen Dollar in Twaice. Zu den bisherigen Geldgebern zählen Energize Ventures, Creandum, Cherry Ventures, UVC Partners und Speedinvest. "Die Mittel werden für die weitere Optimierung der Cloud-Analytikplattform von Twaice und den Ausbau der Präsenz verschiedener Standorte in Europa und Nordamerika verwendet – einschließlich der Erweiterung des neuen Standorts in Chicago", teilt das Unternehmen mit. Mehr über Twaice
informed
+++ HV Capital und 468 Capital investieren 5 Millionen Euro in informed. Das Berliner Unternehmen, das von von Benjamin Mateev, Martin Kaelble und Axel Bard Bringéus gegründet wurde, setzt auf ein Meta-Abo für Print-Inhalte. Das Motto dabei lautet: "The informed app bundles and curates the best trusted news sources in the world. The curation is done by humans, not purely algorithm". 468 Capital investierte zuvor bereits 1,5 Millionen Euro in das junge Unternehmen. "The funding will be utilized to further develop informed's product and grow its team", heißt es in der Presseaussendung. Mehr über informed
Raus
+++ NFQ Capital, Rivus Capital, Roadsurfer, Founderment A/S, Altinvestor Speedinvest und mehrere Business-Investor:innen eine siebenstellige Summe in Raus. Insgesamt flossen nun schon 3,2 Millionen Euro in das junge Unternehmen. Das Berliner Startup, das 2021 von den Schulfreunden Christopher Eilers, Johann Ahlers und Julian Trautwein gegründet wurde, entwickelt "zeitgemäße Rückzugsorte außerhalb der Stadt mit smarten, nachhaltigen Cabins". "Das Unternehmen wird das zusätzliche Kapital zudem einsetzen, um das einzigartige Gästeerlebnis und die Entwicklung seines eigenen Tech-Stacks auszubauen", heißt es in der Presseaussendung. Mehr übe Raus
Smedo
+++ APEX und Brandenburg Kapital investieren 1,66 Millionen Euro in Smedo. Das MedTech aus Hennigsdorf, das 2019 von Thomas Grellner gegründet wurde, kümmert sich um das berührungslose Messung von Vitaldaten. "Die Gelder werden verwendet, um die Entwicklung und Markteinführung eines medizinischen Systems zur berührungslosen Vitaldatenmessung in Krankenhäusern und Altenpflegeheimen voranzutreiben", teilt das Unternehmen mit.
Grewp
+++ Hessen Kapital, das Unternehmen HRpepper sowie Angel-Investoren wie Martin Baart (ecoligo), Christoph Beuck (Newsletter2Go) und Vanessa Fischer (TransAgency.org) investieren eine sechsstellige Summe in Grewp. Das HR-Startup aus Frankfurt am Main, das 2021 von Angelika Birk und Frank Marschall gegründet wurde, setzt auf einen Marktplatz für Teambuilding. So sollen Unternehmen ihren Bedarf ermitteln und "passgenaue Teambuilding-Maßnahmen finden".
Planetics
+++ Dietmar Kruse, Ex-Managing Principal von Ebiquity, und weitere Angel-Investoren investieren eine sechsstellige Summe in Planetics. Beim Startup aus München, das 2020 von Fabian Hörst, Raphael Breitner und Alexandros Taflanidis gegründet wurde, dreht sich alles um "nachhaltige und faire Sportartikel". Gemeint sind damit Bekleidung, Equipment und Nutrition. Bernd Geilen, Andrea Lederer, Arno Gerken und Co. investierten zuvor bereits in das Unternehmen.
MERGERS & ACQUISITIONS
Gymlib
+++ Das Münchner Fitness-Unternehmen eGym übernimmt seinen französischen Konkurrenten Gymlib, der sich um Corporate-Fitness kümmert. Die Bajuwaren zahlen dafür "einen hohen zweistelligen Millionenbetrag". Das Unternehmen, das 2010 von Florian Sauter und Philipp Rösch-Schlanderer gegründet wurde, digitalisiert die Fitnesswelt. Der englische Geldgeber Mayfair Equity Partners, NGP Capital, Highland Europe, HPE Growth Capital und Bayern Kapital investierten zuletzt rund 69 Millionen Euro in eGym. Mehr als 150 Millionen an Risikokapital müssten bisher in das Unternehmen geflossen sein. Die Bewertung der Jungfirma lag zuletzt im deutlich dreistelligen Millionen-Euro-Bereich. Im Corona-Jahr 2020 erwirtschaftete das Unternehmen einen Umsatz in Höhe von 44,1 Millionen Euro (2019: 50,7 Millionen). Mehr über eGym
Druckerpatronen.de
+++ Die Tonerpartner Gruppe, die von Rivean Capital unterstützt wird, übernimmt Druckerpatronen.de, einen der Online-Shops für Druckerzubehör. "Nach der Stärkung der Marktpräsenz in Frankreich durch die Übernahme von SAS Rousselle.com im Jahr 2021 stellt die Übernahme von Druckerpatronen.de den nächsten wichtigen Meilenstein in der Buy-and-Build-Strategie von TonerPartner dar", teilt das Unternehmen mit. Druckerpatronen.de mit Sitz in Iserlohn wurde 2010 gegründet. Tonerpartner mit Sitz in Hattingen wurde 1993 gegründet.
Pop-Up Camps
+++ Das niederländische Unternehmen Campspace, eine Plattform für kleine und ungewöhnliche Campingplätze, übernimmt den Hamburger Wettbewerber Pop-Up Camps. "Möglich wurde
dieser Schritt durch eine Finanzierungsrunde in Höhe von drei Millionen Euro unter der Leitung der schwedischen Investmentgesellschaft VNV Global sowie der Beteiligung vier namhafter Angel-Investoren, darunter die ehemaligen Booking.com-Führungskräfte David Vismans und Andrea Carini", teilt das Unternehmen mit. Pop-Up Camps wurde 2020 von Jobst von Paepcke gegründet.
DIE HÖHLE DER LÖWEN
Le Gurque
+++ In der vierten Folge der elften Staffel investieren die Familien-Löwinnen Sarna Röser und Dagmar Wöhrl 100.000 Euro in Le Gurque und sichern sich dabei 20 % am Unternehmen. Das Hamburger Startup, das von Leonie Eißele und Niklas Heinzerling gegründet wurde, setzt auf nachhaltige Spülschwämme. Der Deal platzte nach der Show.
Read-O
+++ In der vierten Folge der elften Staffel investiert Sales-Löwe Carsten Maschmeyer 600.000 Euro in Read-O und sichert sich dabei 25,1 % am Kölner Unternehmen. Hinter Read-O verbirgt sich eine Buchfinder-App. Der Deal platzte nach der Show.
Lucky Plant
+++ In der vierten Folge der elften Staffel investiert Regal-Löwe Ralf Dümmel 100.000 Euro in Lucky Plant und sichert sich dabei 20 % am Unternehmen. Das Startup, das von Bernhard Unger, Thomas Hüster und dem ehemaligen Fußball-Star Michael Ballack gegründet wurde, setzt auf Pflanzenstärkungsmittel.
Xeem
+++ In der vierten Folge der elften Staffel investieren die Familien-Löwinnen Sarna Röser und Dagmar Wöhrl sowie Sales-Löwe Carsten Maschmeyer 300.000 Euro in Xeem und sichern sich dabei 25,1 % am Unternehmen. Hinter xeem aus Darmstadt, gegründet von Geraldine Ulrichs und Janine Weirich, verbirgt sich eine Art digitales Assessment-Center.
Startup-Jobs: Auf der Suche nach einer neuen Herausforderung? In der unserer Jobbörse findet Ihr Stellenanzeigen von Startups und Unternehmen.
Foto (oben): azrael74