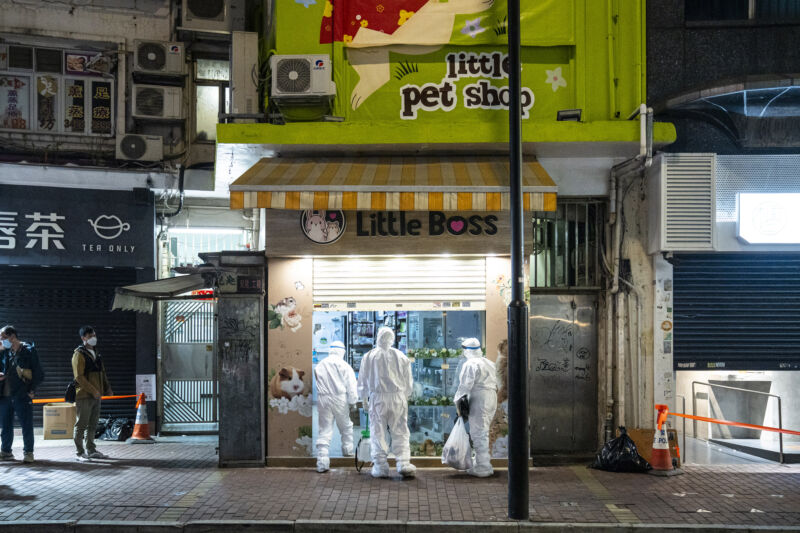 Authorities in Hong Kong are planning to cull around 2,000 small animals after a pet store employee and several imported hamsters tested positive for COVID-19, according to a report by the Associated Press.
On Monday, the pet store employee tested positive and was found to be infected with the delta coronavirus variant. Several hamsters in the store, which had recently been imported from the Netherlands, were also positive. The city, meanwhile, has been grappling with an outbreak of COVID-19 cases caused by the omicron variant.
It's unclear if the pet store cases are linked and, if they are, if the employee was infected by the hamsters or vice versa. But Hong Kong authorities say they can't exclude the possibility that the hamsters spread the virus to the employee. As such, they aren't taking any chances.
Read 11 remaining paragraphs | Comments