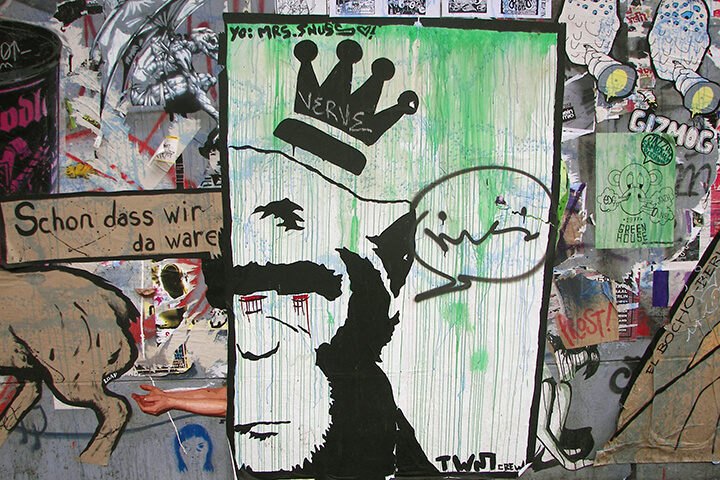 Im aktuellen #DealMonitor für den 7. Oktober werfen wir wieder einen Blick auf die wichtigsten, spannendsten und interessantesten Investments und Exits des Tages in der DACH-Region. Alle Deals der Vortage gibt es im großen und übersichtlichen #DealMonitor-Archiv.
INVESTMENTS
Getsafe
+++ "Einige der größten Family Offices aus Deutschland und der Schweiz" sowie Earlybird und Abacon Capital, CommerzVentures und Swiss Re investieren 55 Millionen Euro in Getsafe. "Das neue Eigenkapital fließt einerseits in die eigene Versicherungslizenz, andererseits investiert das Unternehmen in seine Technologie und weiteres Wachstum", heißt es in der Presseaussendung. Seit 2015 digitalisiert das Heidelberger InsurTech Getsafe, gegründet von Christian Wiens, die Versicherungswelt. Anfangs positionierte sich das Startup als "Versicherungsmanager für die Hosentasche" positionierte. Inzwischen ist Getsafe ein Vollversicherer, ein "digitaler Versicherungsanbieter". Zielgruppe: Millennials. In der Series-B wanderten nun 80 Millionen in das InsurTech. Mehr über Getsafe
Sensorberg 
+++ XAnge Private Equity, 3e Capital Group sowie zwei Family Offices aus München und der Schweiz investieren 6 Millionen Euro in Sensorberg. "Mit dem frischen Kapital sollen Neueinstellungen und Produktinnovationen sowie die internationale Expansion vorangetrieben werden", teilt das Unternehmen mit. Das Berliner PropTech, die 2013 von Alexander Oelling gegründet wurde, kümmert sich um die Digitalisierung von Immobilien. Sensorberg installiert etwa Access-Control-Systeme. Bis Ende 2019 flossen schon rund 10 Millionen in Sensorberg. 30 Mitarbeiter:innen arbeiten derzeit für das Unternehmen. Mehr über Sensorberg
Dropp
+++ Atlantic Labs, Kima Ventures, Collective Ventures sowie die Gorillas-Gründer Ronny Shibley und Jörg Kattner investieren 2 Millionen Euro in Dropp. Das Berliner Startup, das 2021 von Alessa Vogler, Nicolas Pörschke und Philip Braun gegründet wurde, positioniert sich als Last-Mile-Delivery-Unternehmen. Die Last-Mile-Lieferung über Dropp erfolgt dabei innerhalb von drei Stunden sowie über "E-Cargo-Bikes und mit Hilfe von ressourcenschonenden Verpackungen". Das frische frische Kapital soll unter anderem in die "Produktentwicklung und Operations" fließen.
FinMarie
+++ Der High-Tech Gründerfonds (HTGF) und das Unternehmen wallstreet:online investieren 1,4 Millionen Euro in FinMarie. Das Berliner FinTech, das 2018 von Karolina Decker gegründet wurde, möchte Frauen "den Zugang zum Finanzmarkt erleichtern". Zum Angebot der Jungfirma, die inzwischen auch von Rica Klitzke und Leitha Matz geführt wird, "gehören heute neben dem klassischen Finanzcoaching verschiedene Robo Advisors, aber auch eine E-Learning Community und weitere Angebote im Bereich Finanzbildung". Das frische Kapital soll in die Produktentwicklung, den Aufbau des Teams und Marketingmaßnahmen fließen.
heyvie 
+++ Calm/Storm Ventures, Altinvestor APX (Porsche und Springer) sowie Angel-Investoren wie David Brewin, Stefan Telegdy und Patrick Engle investieren 400.000 Euro in heyvie. Das E-Health-Startup aus Karlsruhe, das von Hady Daboul und Marius Krämer gegründet wurde, möchte Menschen mit chronischen Schmerzen helfen. "Neurozentrisches Training" soll dabei via App für den langfristigen Aufbau von Resilienz bei Nutzer:innen sorgen. Dabei werden in der App Übungen vorgeschlagen, die Kompensationsmechanismen umgehen sollen um so Schmerzen zu reduzieren. 
First A
+++ Die Gorillas-Gründer Jörg Kattner, Felix Chrobog und Ronny Shibley investieren neben den Brüdern Felix und Florian Swoboda in First A – siehe Gründerszene.  Bei First A handelt es sich um einen "Sofort-Lieferdienst für lokale Apotheken". Dabei setzt das Startup nicht auf sogenannte Dark Stores, sondern "arbeitet eng mit lokalen und inhabergeführten Apotheken zusammen". First A verspricht dabei eine "Lieferung innerhalb von 30 Minuten, auch am Wochenende". Das Berliner Quick Commerce-Startup wurde von Antonie Nissen und Leif Löhde gegründet. 
MERGERS & ACQUISITIONS
FastBill
+++ Das kanadische Unternehmen FreshBooks, ein Anbieter cloudbasierter Finanzsoftware, übernimmt FastBill. Der Kaufpreis (Cash, Anteile und Earn out) liegt nach unseren Informationen bei rund 17 Millionen Euro. "Nach Abschluss der Transaktion werden die 30 Mitarbeiter von FastBill in das weltweite Team von FreshBooks übernommen", teilt das Unternehmen mit. Das 2011 von Christian Häfner und Rene Maudrich gegründete Unternehmen, positioniert sich als Cloudlösung für das Finanzmanagement kleiner Unternehmen und Selbständiger. "Maudrich bleibt CEO von FastBill und wird zusätzlich die Rolle des Geschäftsführers von FreshBooks Deutschland übernehmen. Das Team von FastBill bleibt unverändert am derzeitigen Hauptsitz in Frankfurt am Main", heißt es zur Zukunft der Jungfirma. FinLab und coparion investieren eine siebenstellige Summe in FastBill. Rund 4 Millionen flossen bis Ende 2019 in das Unternehmen. FreshBook sammelte zuletzt 120 Millionen US-Dollar ein, bei einer Bewertung in Höhe von 1 Milliarde. Mehr über FastBill
8080 Labs
+++ Das amerikanische Unternehmen Databricks, das auf Unternehmenssoftware setzt, übernimmt den Bamboolib-Macher 8080 Labs. "It's been a fun few years and we're thrilled and humbled by what we've accomplished with bamboolib so far – this acquisition gives us the opportunity to grow beyond our original vision as part of the Databricks team", schreibt das Unternehmen aus Frankfurt am Main. "We are now hard at work integrating the best parts of bamboolib into the Databricks platform", teilt das Startup, das von Benedict Ely und Gursimran Kaur Lally geführt wird, weiter mit. 
simply-X
+++ Der Ticketing- und Live Entertainment-Anbieter CTS EVENTIM übernimmt Mehrheit an simply-X. "Damit stärkt das Unternehmen seine Position bei innovativen Lösungen zur Einlasskontrolle und erweitert das Angebotsspektrum um leistungsstarke digitale Gesamtsysteme", teilt das Unternehmen mit. simply-X aus Bad Gandersheim wurde 2012 gegründet. Das Unternehmen bietet "Lösungen aus den Bereichen elektronische Zutrittskontrolle, Payment, Loyalty, Digital Signage und Fan-App" an.
VENTURE CAPITAL
Maximon
+++ Der Schweizer Kapitalgeber Maximon legt den Longevity Co-Investment Fund (LCIF) auf. 6 Millionen Franken sind bereits im Topf. "Der Fonds investiert in Longevity-Ventures des Schweizer Longevity Company Builders Maximon, die mit ihren Produkten und Dienstleistungen Langlebigkeit und gesundes Altern fördern oder eine aktive und gesunde seniore Gesellschaft unterstützen", heißt es in der Presseaussendung. Zu den ersten Investitionen gehören das auf Nahrungsergänzungsmittel-Unternehmen Avea und das Big Data-Unternehmen Biolytica.
Achtung! Wir freuen uns über Tipps, Infos und Hinweise, was wir in unserem #DealMonitor alles so aufgreifen sollten. Schreibt uns eure Vorschläge entweder ganz klassisch per E-Mail oder nutzt unsere "Stille Post", unseren Briefkasten für Insider-Infos.
Startup-Jobs: Auf der Suche nach einer neuen Herausforderung? In der unserer Jobbörse findet Ihr Stellenanzeigen von Startups und Unternehmen.
Foto (oben): azrael74