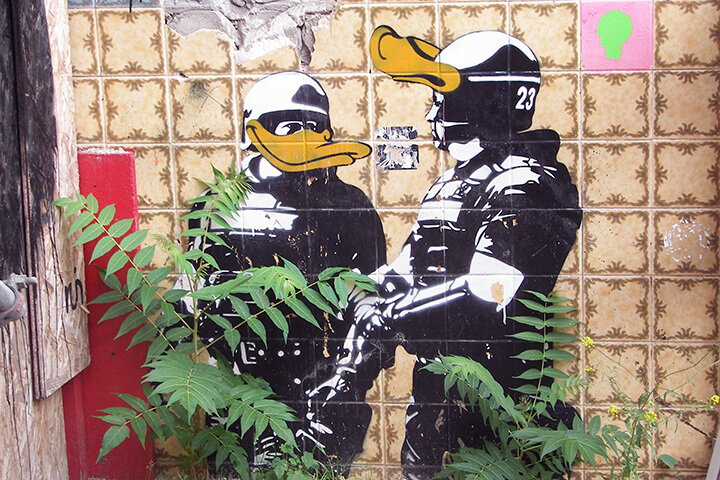 Im aktuellen #DealMonitor für den 24. September werfen wir wieder einen Blick auf die wichtigsten, spannendsten und interessantesten Investments und Exits des Tages in der DACH-Region. Alle Deals der Vortage gibt es im großen und übersichtlichen #DealMonitor-Archiv.
INVESTMENTS
Gorillas
+++ Der Berliner Lieferdienstvermittler und Food-Investor Delivery Hero investiert gemeinsam mit den Altinvestoren zwischen 900 Millionen und 1 Milliarde US-Dollar in den Quick Commerce-Dienst Gorillas – siehe The Information bzw. Bloomberg. Die Bewertung der Jungfirma, die Lebensmittel in 10 Minuten liefert, liegt bei rund 3 Milliarden Dollar.  "The new funding will be used by the company to continue expanding in its major European markets, including Germany, U.K, Spain and France, according to those involved in the deal", heißt es im Bericht von The Information. Bereits im August hatte das manager magazin berichtet, dass Delivery Hero zunächst rund 200 Millionen Euro in Gorillas investieren wolle und später weitere 200 bis 400 Millionen Euro. Erst im März investierten Tencent, Coatue, DST Global und Co. 244 Millionen Euro in den jungen Flash-Supermarkt, der im März 2020 von Kagan Sümer und Jörg Kattner (nicht mehr an Bord) gegründet wurde. Zuletzt peilt das junge Unicorn eine Pre-Money-Bewertung von 6 Milliarden an, konnte diese im Markt aber nicht durchsetzen. In den vergangenen Wochen verhandelte das Gorillas-Team auch mit dem US-Unternehmen DoorDash. Der Deal kam aber nicht zustande, stattdessen investierte DoorDash nun in Flink. Mehr über Gorillas
Ride 
+++ Der amerikanische Geldgeber Social Starts und Business Angels wie Norbert Neef sowie das Family Office von Raoul Heraeus investieren 1,5 Millionen Euro in Ride – siehe payment & banking. Das Berliner FinTech, das von Christine Kiefer (BillPay, Pair Finance) und Felix Schulte gegründet wurde, möchte "Finanzprodukte und die Vermögensstrukturierung demokratisieren". Ride sieht sich dabei das "das erste Fintech, das sich auf die echte Rendite, nach Steuern und Kosten, konzentriert".
MERGERS & ACQUISITIONS
gridX
+++ Das Essener Energieunternehmen E.ON übernimmt die Mehrhei an gridX. Das Energie-Startup aus Aachen, das 2016 von David Balensiefen und Andreas Booke gegründet wurde, entwickelt eine skalierbare IoT-Energieplattform, die die digitale Transformation des Energiesektors ermöglicht. Basierend auf dieser Plattform bietet gridX seinen B2B-Kunden White-Label-Lösungen für Smart Homes, Smart Charging oder Microgrids an. innogy Ventures und coparion investierten gemeinsam mit Vito One und Gabor Cselle 2018 einen siebenstelligen Betrag in gridX. Bis Ende 2019 dürften rund 4 Millionen in gridX geflossen sein. Im Frühjahr des vergangenen Jahres zeigte auch amazon Interesse am Unternehmen. "gridX bleibt als eigenständiges Unternehmen bestehen – die beiden Gründer werden weiterhin als geschäftsführende Gesellschafter tätig sein", teilt das Unternehmen mit. E.ON und gridX arbeiten bereits seit 2017 zusammen. Mehr über gridX
mellon
+++ Das Bremer Unternehmen Notprofi, ein Dienst für Not-, Reparatur- und Hilfsdienste aller Art, übernimmt mellon – siehe Linkedin. Das Bochumer Startup, das 2019 von Philip Schur gegründet wurde, positioniert sich als digitaler Schlüsseldienst und bietet Türöffnungen dabei zum Festpreis an. "Durch die Übernahme des Bremer Startups vor wenigen Wochen, werden wir in Zukunft gemeinsam noch mehr Menschen vor Abzocke im Notfallhandwerk beschützen können", teilt mellon zur Übernahme mit.
VENTURE CAPITAL
UNIQA Ventures 
+++ Der 2016 gegründete Venture Capital-Geber UNIQA Ventures, das Investment-Vehikel der UNIQA Insurance Group, "verdoppelt Wachstumskapital für mutige Zukunftsinvestments" von 75 auf 150 Millionen Euro. UNIQA Ventures aus Wien investiert in Startups aus den Segmenten FinTech, InsurTech und E-Health. "Das durchschnittliche Investitionsvolumen bewegt sich dabei üblicherweise im Bereich von 0,5 Millionen bis 5 Millionen Euro und wird vor allem zukunftsträchtigen Unternehmen in der frühen Wachstumsphase (Series A/B) mit einem bewiesenen Produkt-Markt-Fit und bereits vorhandenen, relevanten Umsätzen zur Verfügung gestellt", teilt der Geldgeber mit.
Achtung! Wir freuen uns über Tipps, Infos und Hinweise, was wir in unserem #DealMonitor alles so aufgreifen sollten. Schreibt uns eure Vorschläge entweder ganz klassisch per E-Mail oder nutzt unsere "Stille Post", unseren Briefkasten für Insider-Infos.
Startup-Jobs: Auf der Suche nach einer neuen Herausforderung? In der unserer Jobbörse findet Ihr Stellenanzeigen von Startups und Unternehmen.
Foto (oben): azrael74