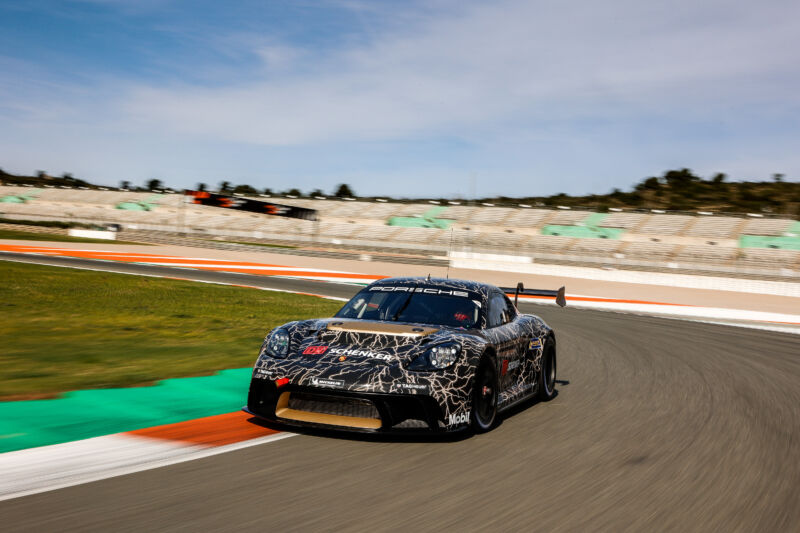 Porsche is getting closer to putting a battery electric sports car on sale. It's not quite there yet, but after showing off the Mission R concept in 2021, the company is now hard at work making sure the electric powertrain technology that concept was supposed to showcase will stand up to the work expected of a Porsche sports car. The company is accomplishing this with a pair of 718 Cayman GT4 ePerformance cars.
You normally expect to find a flat-six engine behind the cockpit of a Cayman GT4 (whether it's one of the road-going cars or the motorsports-appropriate Clubsport variant). In the ePerformance version, that's where the car's battery pack lives.
It's an 82 kWh pack designed to be able to deliver sustained performance for the duration of a sprint race—between 25 and 40 minutes. Porsche has also increased the voltage compared to its other BEV (the 800 V Taycan), as the 718 GT4 ePerformance (and the Mission R) will run at 900 V. This lets the car DC fast-charge from 5 to 80 percent in just 15 minutes.
Read 6 remaining paragraphs | Comments