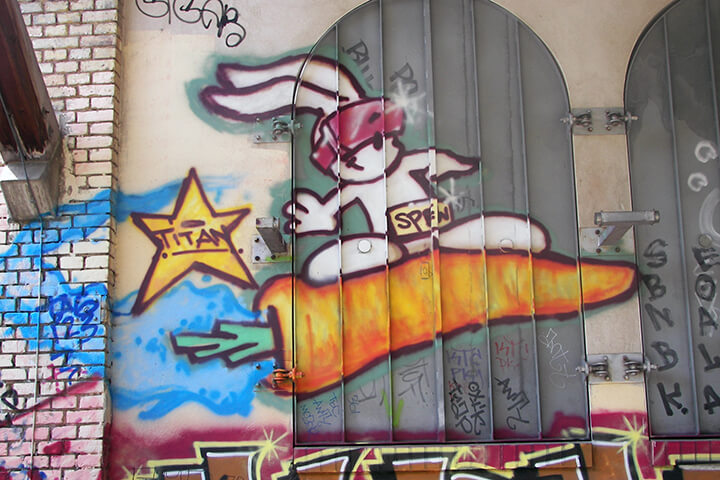 Im aktuellen #DealMonitor für den 22. Oktober werfen wir wieder einen Blick auf die wichtigsten, spannendsten und interessantesten Investments und Exits des Tages. Alle Deals der Vortage gibt es im großen und übersichtlichen #DealMonitor-Archiv.
INVESTMENTS
Dance
+++ Holtzbrinck Ventures investiert 15 Millionen Euro in das junge Berliner Mobility-Startup Dance, das von den Soundcloud-Gründern Alexander Ljung und Eric Quidenus sowie Jimdo-Macher Christian Springub gegründet wurde. Hinter Dance verbirgt sich ein Subscription-Service für E-Bikes. Schon vor dem Start investierte der Berliner Kapitalgeber BlueYard in Dance.  Zudem investierten auch Szeneköpfe wie Ilkka Paananen (Supercell), Jeannette zu Fürstenberg (La Famiglia), Kevin Ryan (Alleycorp, Doubleclick und MongoDB), Neil Parikh (Casper) und Bjarke Ingels (BIG Architects) in das sehr junge Unternehmen. Das Unternehmen ging im Juli mit einem Invite-only-Programm in Berlin an den Start.
Limehome
+++ Holtzbrinck Ventures, Lakestar und Picus Capital investieren weitere 10 Millionen Euro in das Münchner Startup Limehome. Das junge Unternehmen, das 2018 von Lars Stäbe und Josef Vollmayr gegründet wurde, mietet Wohnungen an und richtet diese als Apartments zur kurz- und langfristigen Miete ein. Lakestar, Holtzbrinck Ventures, Picus Capital und Global Growth Capital investierten erst Anfang dieses Jahres 21 Millionen Euro in Limehome.
Schrott24
+++ Statkraft Ventures, der Wagniskapitalableger des norwegischen Energiekonzerns, investiert gemeinsam mit FJ Labs sowie Gisbert Rühl, Vorstandschef des Duisburger Stahlhändlers Klöckner, 2,8 Millionen Euro in Schrott24 – siehe WiWo Gründer.  Der Altmetall-Marktplatz wurde 2016 von Alexander Schlick und Jan Pannenbäcker gegründet. Das Grazer Unternehmen sicherte sich zuletzt auch eine EU-Förderung in Höhe von 1,2 Millionen Euro.
breathe ilo
+++ Der aws Gründerfonds investiert 3 Millionen Euro in das österreichische Femtech Carbomed Medical Solutions, das den Fruchtbarkeitstracker breathe ilo anbietet. Entwickelt wurde das Gerät von dem Reproduktionsmediziner Ludwig Wildt und Medizintechniker Horst Rüther. "Nur ein Jahr nach dem Marktstart liegt der Exportanteil bei bereits 80 Prozent – mit 75 Prozent davon ist Deutschland der Hauptabsatzmarkt, wo breathe ilo seit Januar diesen Jahres verfügbar ist", teilt das Startup mit.
Acapela
+++ Visionaries Club, Entrepreneur First und Business Angels wie Christian Reber (Pitch und Wunderlist) sowie Taavet Hinrikus (Transferwise) investieren 2,5 Millionen US-Dollar in das Berliner Startup Acapela. Das Berliner Unternehmen, das von Dubsmash-Gründer Roland Grenke und Heiki Riesenkampf, zuletzt Google, gegründet wurde entwickelt eine asynchrone Meeting-Plattform. Über die Plattform sollen Unternehmen flexibler als per Videobotschaft und persönlicher als per Slack kommunizieren können.
Peter Park
+++ Ein deutsches Family-Office investiert eine siebenstellige Summe in das Münchner IoT-Startup Peter Park. Das 2019 von Maximilian Schlereth, Florian Schaule, Patrick Bartler und Stefan Schenk gegründete Unternehmen entwickelt ein modulares Betriebssystem für Parkflächen. "Mit der neuen Finanzierung wird der Fokus auf das konsequente Wachstum des Teams gelegt, was als Fundament für die anstehende Internationalisierung dient", teilt die Jungfirma mit.
Novum
Dr. Hettich Beteiligungen und der High-Tech Gründerfonds (HTGF) investieren eine siebenstellige Summe in Novum. Das 2014 in Dresden gegründete Startup entwickelt eine Technologie, die das Großspeichermonitoring von Batterien auch offline möglich macht. "Mit dem frischen Kapital soll das Produktportfolio im Bereich Großspeicher und 2nd life Schnelltests für die Automobilindustrie erweitert werden", teilt das Unternehmen mit.
EXIT
OOTP Developments
+++ Der südkoreanische Spiele-Entwickler Com2Us, bekannt für Summoners War, übernimmt das deutsche Studio OOTP Developments. Seit 1999 setzt OOTP mit Sitz in Hollern-Twielenfleth auf PC-Sportsimulationen wie Out of the Park Baseball und Franchise Hockey Manager. OOTP stieg erst im Januar beim The Walking Dead-Studio Skybound Entertainment. Weitee Zukäufe sind geplant.
Grapevine
+++ Das Wiener Startup Orderlion, eine Bestell-App für Gastronomen und Lieferanten, übernimmt das Wein-Startup Grapevine. "Mit Grapevine kommt nun ein Startup dazu, dass bisher (der Name verrät es bereits) im Weinsegment unterwegs war und etwa 200 Winzer als Kunden aufgebaut hat" – berichtet Trending Topics. Orderlion wurde 2017 von Stefan Strohmer und Patrick Schubert gegründet. Die Jungfirma konkurriert mit Startups wie Choco, Rekki und Co.
IPO
About You
+++ Der Modeversender About You bereitet seinen Börsengang vor – siehe manager magazin. "About You, bei der letzten Finanzierungsrunde 2018 mit knapp einer Milliarde Euro bewertet, soll beim Börsengang einen Marktwert von mindestens drei Milliarden Euro anstreben. Wächst man weiter wie bisher, hoffen manche gar auf fünf Milliarden Euro", heißt es im Bericht. Als Termin ist März 2021 anvisiert.
VENTURE CAPITAL
UVC Partners
+++ Der Münchner Kapitalgeber UVC Partners legt seinen dritten Fonds (150 Millionen Euro) auf. "Die Investorenbasis des neuen Fonds ist breit gestreut und reicht von erfolgreichen Startup-Unternehmern wie den FlixBus-Gründern über institutionelle Investoren und Family Offices bis zu Familienunternehmen und Corporates", teilt der Geldgeber mit. UVC Partners investiert vorrangig in "herausragende europäische B2B-Startups". Im zweiten UVC-Fonds waren 82 Millionen.
Achtung! Wir freuen uns über Tipps, Infos und Hinweise, was wir in unserem #DealMonitor alles so aufgreifen sollten. Schreibt uns eure Vorschläge entweder ganz klassisch per E-Mail oder nutzt unsere "Stille Post", unseren Briefkasten für Insider-Infos.
Startup-Jobs: Auf der Suche nach einer neuen Herausforderung? In der unserer Jobbörse findet Ihr Stellenanzeigen von Startups und Unternehmen.
Foto (oben): azrael74