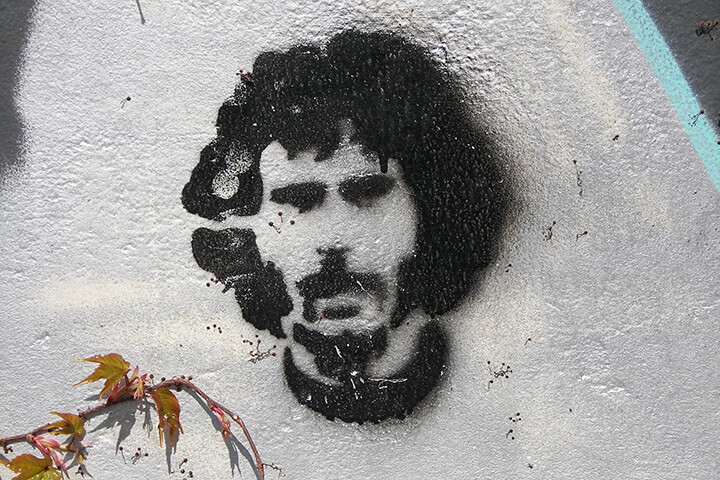 Im #DealMonitor für den 11. April werfen wir einen Blick auf die wichtigsten, spannendsten und interessantesten Investments und Exits des Tages in der DACH-Region. Alle Deals der Vortage gibt es im großen und übersichtlichen #DealMonitor-Archiv.
INVESTMENTS
1Komma5
+++ eCapital, btov Ventures, Porsche Ventures, Eurazeo, Blue Elephant Ventures, die Family Offices Haniel und Schürfeld sowie Jan Klatten investieren 200 Millionen Euro in 1Komma5 – siehe Handelsblatt. Das Hamburger Unternehmen, das 2021 von Phillipp Schröder, ehemals Tesla-Deutschlandchef und ehemals Geschäftsführer des Solar-Batterieherstellers Sonnen, Micha Grüber sowie Jannik Schall gegründet wurde, setzt auf einen "One-Stop-Shop" für Vertrieb, Installations- und Serviceleistungen rund um Solar, Stromspeicher und Ladeinfrastruktur. Das Startup möchte dabei Know How selbst einkaufen, indem es Mehrheitsbeteiligungen an Fachbetrieben erwirbt. Porsche Ventures und mehrere Family Offices investierten zuletzt bereits "bis zu 100 Millionen Euro" in 1Komma5. Insgesamt sammelte der Enpal-Wettbewerber somit bisher rund 300 Millionen ein. In diesem Jahr möchte das Unternehmen einen Umsatz in Höhe von bis zu 200 Millionen Euro einfahren. 420 Mitarbeiter:innen arbeiten derzeit für 1Komma5. Die Bewertung von 1Komma5 ist nicht bekannt, dürfte aber dreistelligen Millionenbereich liegen. Mehr über 1Komma5 
Superlist
+++ Jetzt offiziell: EQT Ventures und die Altinvestoren investieren – wie Ende März im Insider-Podcast berichtet –  10 Millionen Euro in Superlist – siehe Linkedin. Die Post-Money-Bewertung liegt nach unseren Informationen bei rund 60 Millionen Euro. Das Berliner Startup Superlist, das von Christian Reber, Steffen Kiedel, Marcel Käding und Ben Kubota gegründet wurde, ist quasi der offizielle Nachfolger der beliebten Wunderlist-App. In der Selbstbeschreibung heißt es zum Konzept: "Supercharged productivity for teams of the future". Cherry Ventures, der Visionaries Club und Freigeist investierten bereits zuvor in der junge Unternehmen. Mehr über Superlist
re:cap
+++ Mubadala Capital investiert eine siebenstellige Summe in re:cap. "Das neue Kapital wird in den weiteren Ausbau des Teams und des Produktes sowie in die Erschließung neuer europäischer Märkte vom Startpunkt Deutschland aus investiert", teilt das Unternehmen mit. Das Berliner Startup, das von Paul Becker und Jonas Tebbe, die zuvor den Vermögensverwalter Liqid aufgebaut haben, positioniert sich ähnlich wie das Vorbild Pipe als "digitale Marktplatzlösung zur Finanzierung von Unternehmen mit regelmäßigen, wiederkehrenden Einnahmeströmen (Recurring Revenues)". Zuletzt sammelte das Unternehmen 100 Millionen Euro Eigen- und Fremdkapital ein. Mit dem Einstieg von Mubadala Capital steigt der Eigenkapitalanteil in dieser Investmentrunde auf 13,3 Millionen Euro. Mehr über re:cap
Lexital
+++  Der Technologiegründerfonds Sachsen (TGFS) und Business Angel Michael Atug investieren in Lexital. Das LegalTech aus Leipzig, das von Michael Opre und Tino Kroupa gegründet wurde, entwickelt eine Software, die es Online-Händlern erlaubt, "rechtzeitig zu erkennen und sicher zu bannen". Zum Konzept heißt es weiter: "Auch bei der Fehlerbehebung lässt dich Lexi nicht allein: Neben juristisch fundierten Handlungsempfehlungen gibt sie dir gratis Rechtstexte mit an die Hand".
MERGERS & ACQUISITIONS
Holmi
+++ Die Wien Taxivermittlung 31300 übernimmt die Mehrheit an Holmi, eine Alternative zu Uber – siehe Trending Topics. "Die beiden Gründer Gunz und Matthias Kalb bleiben mit den restlichen Anteilen an Bord und in der Geschäftsführung", heißt es im Artikel.
Startup-Jobs: Auf der Suche nach einer neuen Herausforderung? In der unserer Jobbörse findet Ihr Stellenanzeigen von Startups und Unternehmen.
Foto (oben): azrael74