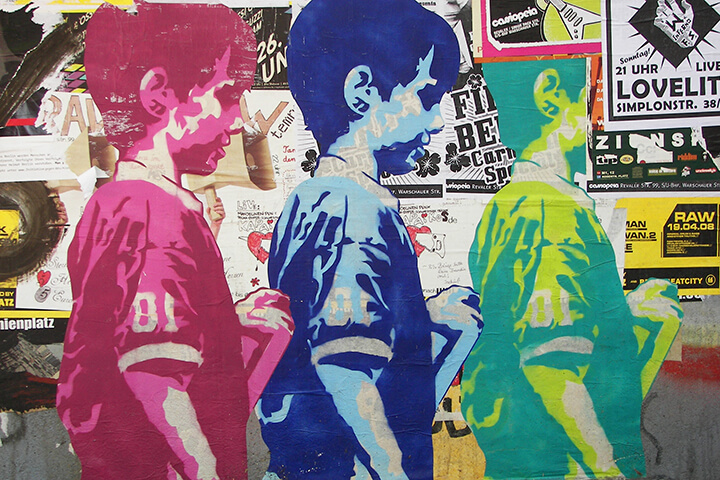 Im #DealMonitor für den 17. Dezember werfen wir einen Blick auf die wichtigsten, spannendsten und interessantesten Investments und Exits des Tages in der DACH-Region. Alle Deals der Vortage gibt es im großen und übersichtlichen #DealMonitor-Archiv.
INVESTMENTS
Lecturio
+++ Sterling Partners, Inspara Partners, die  University of Applied Management (UAM) und Altinvestoren investieren 45 Millionen US-Dollar in Lecturio. "Das Kapital wird verwendet, um die globale Präsenz Lecturios auszubauen, das Produktangebot in der medizinischen und pflegerischen Ausbildung weiterzuentwickeln und eine Konsolidierungsstrategie im fragmentierten Markt für Bildungslösungen im Gesundheitswesen zu unterstützen", teilt das Unternehmen mit. Das  E-Learning-Startup aus Leipzig, das 2008 von Martin Schlichte gegründet wurde, positioniert sich als "Wissensplattform, die Online-Kurse zur Verfügung stellt". Ein Schwerpunkt dabei ist die medizinischen Ausbildung. Investoren wie HV Capital, Holtzbrinck, der Technologiegründerfonds Sachsen (TGFS) und Seventure investierten in den vergangenen Jahren bereits rund 10 Millionen Euro in das Unternehmen, das von Stefan Wisbauer and Pascal Bendien geführt wird.
Dedrone
+++ Das amerikanische Unternehmen Axon, Aqton Partners, Menlo Ventures, Felicis Ventures, Target Partners, TempoCap und der ehemalige Cisco Systems-Chef John Chambers investieren 30,5 Millionen US-Dollar in Dedrone. Das deutsch-amerikanische Startup, dessen Wurzeln in Kassel liegen, entwickelt den DroneTracker, eine Software-Plattform zur Detektion und Abwehr ziviler Drohnen. Der Growth-Investor TempoCap investierte zuletzt 12,1 Millionen US-Dollar in das Unternehmen, das 2014 gegründet wurde. "Die aktuelle Finanzierungsrunde folgt auf ein starkes Wachstumsjahr für Dedrone, in dem unter anderem die Marke von 1.000 verkauften Sensoren erreicht und die Erkennung, Identifizierung und Lokalisierung auf über 200 unterschiedliche Drohnenmodelle ausgebaut wurden", teilt das Unternehmen mit. 
USound 
+++ eQventure, Hermann Hauser (ARM) und Longzhong Yang (BYD) und die Europäische Investitionsbank investieren 30 Millionen US-Dollar in USound. Das Unternehmen aus Graz, 2014 gegründet wurde, setzt auf "Hochleistungs-Silizium-Lautsprecher und hochwertige Klanglösungen auf Basis der MEMS-Technologie (Micro-Electro-Mechanical Systems)". Mit dem frischen Kapital möchte das Unternehmen "die Produktherstellung für internationale Marken vorantreiben".
MERGERS & ACQUISITIONS
durchblicker
+++ Die Netrisk Gruppe, ein Anbieter von Online-Preisvergleichen, übernimmt das Wiener Unternehmen durchblicker. "Vorbehaltlich der üblichen behördlichen Genehmigungen erwirbt die Netrisk Gruppe 100 % der Anteile an durchblicker von den bisherigen Investoren und den beiden Gründern des Unternehmens, Reinhold Baudisch und Michael Doberer", teilen die Unternehmen mit. Der Kaufpreis ist nicht bekannt , bewegt sich aber laut Informationen der brutkasten "im höheren achtstelligen Bereich". Aktuell bietet durchblicker, das 2010 an den Start ging, 28 Tarifvergleiche für Versicherungen, Telekommunikation, Strom und Gas, sowie Finanzprodukte wie Kredite, Girokonten und Sparzinsen an. 85 Mitarbeiter:innen arbeiten für das Unternehmen.
Anyblock Analytics
+++ Das amerikanische Unternehmen Blockdeamon, das sich um Blockchain-Services kümmert, übernimmt Anyblock Analytics. Das Startup aus Mainz liefert Blockchain Insights. Das Unternehmen macht es möglich, in Echtzeit Daten aus Blockchainanwendungen zu analysieren, zu überwachen und visuell aufzubereiten. Ins Leben gerufen wurde das Startup 2019 von Peter Eulberg, Sascha Göbel und Freddy Zwanzger.
VENTURE CAPITAL
Kingstone Schweizer Ventures
+++ Umut Ertan, Philipp Schomberg und Tim Schomberg gründen Kingstone Schweizer Ventures (KSV) gegründet. Geführt wird der Geldgeber von Alexander Hoffmann, früher M Ventures. "Ihr Ziel ist es, innerhalb des Impact-Universums jene radikalen Strategien durch Investitionen zu fördern, die sich besonders durch Pioniergeist und disruptive Ansätze auszeichnen", heißt es in der Presseaussendung.
Startup-Jobs: Auf der Suche nach einer neuen Herausforderung? In der unserer Jobbörse findet Ihr Stellenanzeigen von Startups und Unternehmen.
Foto (oben): azrael74