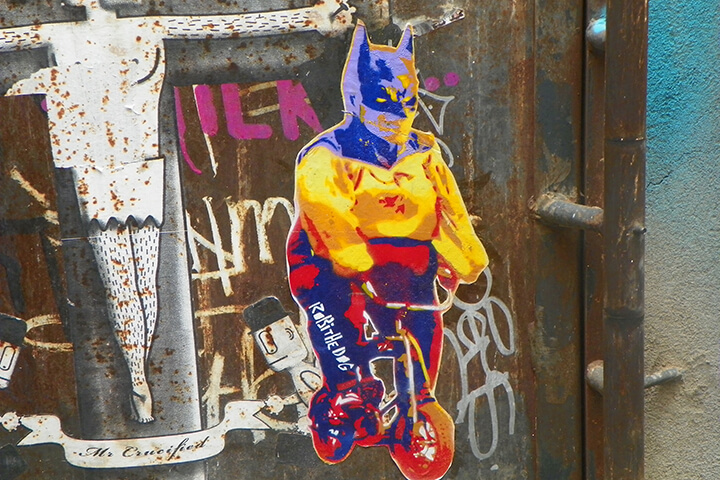 Im #DealMonitor für den 14. Juni werfen wir einen Blick auf die wichtigsten, spannendsten und interessantesten Investments und Exits des Tages in der DACH-Region. Alle Deals der Vortage gibt es im großen und übersichtlichen #DealMonitor-Archiv.
INVESTMENTS
CoachHub
+++ Die Late-Stage-Investoren Sofina und SoftBank sowie die Altinvestoren Molten Ventures, Silicon Valley Bank, HV Capital, RTP Global, Signals Venture Capital und Speedinvest investieren 200 Millionen US-Dollar in CoachHub. Das Berliner EdTech-Startup, 2018 von den Seriengründern Yannis und Matti Niebelschütz (MyParfüm) ins Leben gerufen, verbindet Führungskräfte und Mitarbeiter:innen von Unternehmen mit Coaches. "Die jüngste Finanzierungsrunde wird die weitere Expansion vorantreiben, wobei der Schwerpunkt auf den Vereinigten Staaten liegt. Das Unternehmen plant, seine Mitarbeiterzahl von 850 weltweit auf mehr als 1.000 bis zum Jahresende zu erhöhen", heißt es in der Presseaussendung. Insgesamt flossen nun schon 330 Millionen Dollar in die Jungfirma. Zuletzt übernahm CoachHub die Coaching-Sparte des österreichischen Unternehmens Klaiton und den französischen Wettbewerber MoovOne. Über den geplanten Einstieg von Softbank haben wir bereits Ende März im Insider-Podcast berichet. Mehr über CoachHub
Distribusion 
+++ Das Private Equity-Unternehmen Lightrock sowie die Altinvestoren Creandum und Northzone investieren 30 Millionen Euro in Distribusion. Das Berliner Startup, 2013 von Julian Hauck, Johannes Thunert und Bastian Porzner als Fernbusssuche Fahrtenfuchs gegründet, positioniert sich inzwischen als "B2B ground transportation marketplace". In der Selbstbeschreibung heißt es: "Distribusion connects hundreds of coach/bus, rail and public transport providers worldwide to a global network of travel retailers, including OTAs, mobility platforms, meta searches, GDSs, travel agency chains, and more". Anfang 2019 übernahmen Creandum und Northzone im Rahmen einer Pay to play-Runde die Mehrheit (56 %) an Distribusion. Nun scheint das Unternehmen wieder auf Kurs. Lightrock hält nun knapp 22 % an Distribusion. Creandum und Northzone halten nun noch 45 % der Distribusion-Anteile. Mehr über Distribusion
Airbank 
+++ Molten Ventures und Speedinvest investieren 20 Millionen US-Dollar in Airbank. Das Berliner Startup, das 2021 von Christopher Zemina und Patrick de Castro Neuhaus gegründet wurde, kann man als eine Art CFO-Cockpit bezeichnen. "Mit dem frischen Kapital will das Startup sein Team von derzeit 40 Mitarbeitern vergrößern und das Geschäft in Europa ausbauen", heißt es in der Presseaussendung. New Wave, Speedinvest, Calm/Storm Ventures, Tiny.VC und einige Angel-Investoren investierten zuvor bereits 2,5 Millionen Euro in Airbank. Mehr über Airbank
Laserhub
+++ Der finnische Geldgeber Evli Growth Partners, Fuse Venture Partners und FJ Labs, Schenker Ventures sowie Altinvestoren wie Project A Ventures, Point Nine Capital und Acton Capital investieren eine ungenannte Summe, sicherlich aber eine zweistellige Millionensumme, in Laserhub. Das Startup aus Stuttgart, das 2017 von Adrian Raidt, Christoph Rößner und Jonas Schweizer gegründet wurde, betreibt eine "Online-Plattform für die Beschaffung von maßgeschneiderten Blech- und Drehteilen".  Mit dem frischen Kapital möchte das Unternehmen "seine führende Position im Bereich digitaler Plattformen in Europa massiv ausbauen". Bis Ende 2020 flossen bereits rund 11 Millionen Euro in Laserhub. Mehr über Laserhub
Pile
+++ Anthemis, Ilavska Vuillermoz, Barclays Female Innovators Lab, Auxxo Female Catalyst Fund sowie Business Angels wie Carolin Gabor, Max Tayenthal, Jens Lapinski, Mario Götze, Niklas Jansen, Christian Reber, Maex Ament, Gloria Bäuerlein und Jenny Dreier investieren 2,8 Millionen Euro in Pile – siehe FinanceFWD. Das Berliner FinTech, hinter dem insbesondere Penta-Gründerin Jessica Holzbach steckt, setzt auf Crypto-as-a-Service. Zielgruppe sind Startups, Neobanken und andere FinTech-Firmen. 
qbilon
+++ Bayern Kapital sowie die beiden Family Offices Vetos und DI Beteiligungs GmbH (Iglhaut) investieren eine "gut sechsstellige" Summe in qbilon. Das Startup aus Augsburg, das 2019 von Simon Lohmüller, Melanie Langermeier, Thomas Driessen und Julian Kienberger gegründet wurde, kümmert sich um die Erfassung und Optimierung hybrider IT-Landschaften. "Mit dem eingeworbenen Kapital soll das Produkt technisch weiterentwickelt werden, zusätzliche Analysefunktionen erhalten und für neue Einsatzbereiche erweitert werden", teilt das Startup mit.
Eleet Games
+++ Blockchain Founders Group und Blockrocket sowie Gameforge-Gründer Alexander Rösner investieren in Eleet Games. Das Unternehmen aus Karlsruhe, vom ehemaligen Gameforge-Chef Carsten van Husen gegründet, positioniert sich als Spieleschmiede, die "sowohl traditionelle als auch Blockchain-Spiele anbietet". "Im Mittelpunkt steht einzig das Spielerlebnis, die Crypto-Komponente bleibt optional", teilt das Unternehmen mit.
MERGERS & ACQUISITIONS
softgarden
+++ Das polnische HR-Unternehmen Grupa Pracuj, das Arbeitgeber bei der Rekrutierung, Bindung und Entwicklung von Mitarbeitern unterstützt, übernimmt das Berliner HR-Unternehmen softgarden. "Es handelt sich um die größte internationale Übernahme der vergangenen Jahre durch ein polnisches Tech-Unternehmen in Deutschland sowie in der DACH-Region. Die Transaktion hat einen Wert von fast 118 Millionen Euro", teilen die Unternehmen zur Übernahme mit. softgarden, 2005 von Dominik Faber und Stefan Schüffler gegründet, wird nach eigenen Angaben derzeit von 1.700 Arbeitgeber:innen eingesetzt. 140 Mitarbeiter:innen arbeiten derzeit für das Unternehmen, das seit 2018 zu Investcorp Technology Partners gehört. 2020 erwirtschaftete softgarden einen Umsatz in Höhe von rund 22 Millionen Euro. Mehr über softgarden
Highsnobiety
+++ Der Berliner Modegigant Zalando übernimmt die Mehrheit an Highsnobiety. Das Berliner Unternehmen, das von David Fischer gegründet wurde, startete 2005 als Turnschuh-Blog. Seitdem entwickelte sich die Plattform vom privaten Blog zum weltweit bekannten Lifestyle-Magazin. "Highsnobiety wird als strategischer und kreativer Berater von Zalando fungieren und in den Bereichen inspirierendes Storytelling und Sortimentsgestaltung unterstützen", heißt es in der Presseaussendung. Reimann Investors, Felix Capital und Co. investierten in den vergangenen Jahren rund 8 Millionen Euro in Highsnobiety. Das Unternehmen erwirtschaftete 2021 einen Umsatz in Höhe von rund 22 Millionen Euro. Mehr über Highsnobiety
Agon Digital
+++ Das Berliner Unternehmen ShowHeroes, ein Produzenten für Videos, die für mobile Einsätze und Social Media-Kanäle optimiert sind, übernimmt die italienische Performance-Marketing-Agentur Agon Digital. "Ziel dieses Zusammenschlusses ist es, das innovative ShowHeroes Group Angebot in Deutschland sowie in weiteren europäischen Märkten konsequent auszubauen", teilt das Unternehmen mit. ShowHeroes wurde 2016 von Ilhan Zengin, Mario Tiedemann und Dennis Kirschner gegründet
VENTURE CAPITAL
High-Tech Gründerfonds
+++ Der Bonner Seed-Investor High-Tech Gründerfonds (HTGF) verkündet das First Closing seines vierten Fonds. 400 Millionen sind bereits im Topf.  "Das Second Closing erfolgt noch in diesem Jahr und damit deutlich schneller als noch beim Vorgängerfonds. 40 Unternehmen aus unterschiedlichsten Branchen beteiligen sich am HTGF IV, vor allem der Mittelstand ist stark vertreten, hinzu kommen zahlreiche Großunternehmen und Family Offices", teilt der Geldgeber mit.
Startup-Jobs: Auf der Suche nach einer neuen Herausforderung? In der unserer Jobbörse findet Ihr Stellenanzeigen von Startups und Unternehmen.
Foto (oben): azrael74