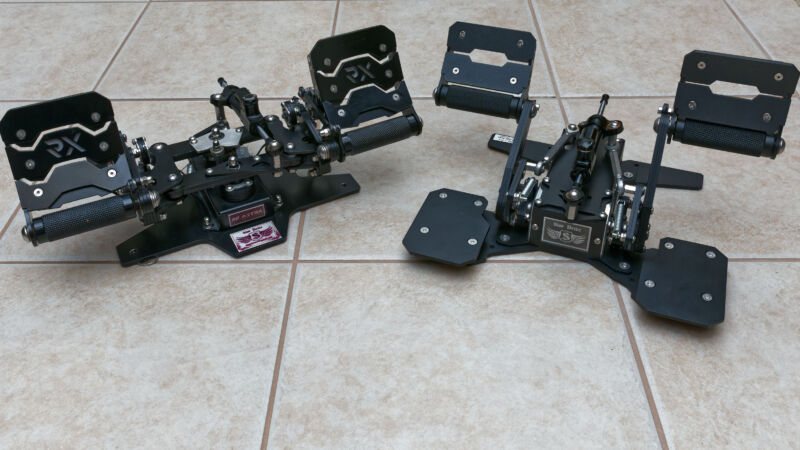 It's always exciting to see an e-mail pop up from Wiaczesław Oziabło—better known as the "Slaw" behind Slaw Device. An engineer and purveyor of high-end flight control pedals for the "crazy enthusiast" market, he's famous for producing devices that look less like computer peripherals and more like gleaming metallic works of art.
It's even more exciting when that e-mail promises something new and cool. "After a long break," Oziabło wrote, "we continued and finished preparations for the production of RH Rotor rudder pedals. At the moment, I have several sets of these rudder pedals, which were only used for photos and videos." He offered to send me one of the near-final preproduction models for review, noting that it will have only minor differences from the production-run devices.
I accepted immediately, and a couple of weeks later, DHL deposited a heavy box on my front porch. In it was Slaw Device's latest offering: the RH Rotor pedals.
Read 46 remaining paragraphs | Comments