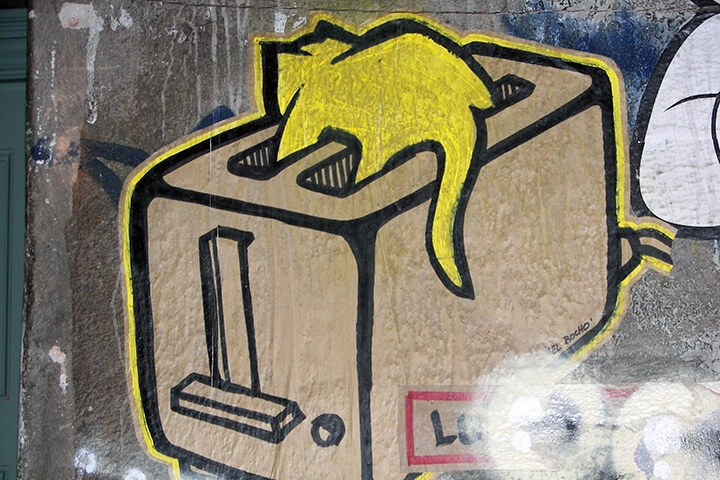 Im #DealMonitor für den 31. Mai werfen wir einen Blick auf die wichtigsten, spannendsten und interessantesten Investments und Exits des Tages in der DACH-Region. Alle Deals der Vortage gibt es im großen und übersichtlichen #DealMonitor-Archiv.
INVESTMENTS
Vaeridion
+++ Vsquared Ventures, Project A Ventures und Finanzcheck.de-Gründer Andreas Kupke investieren nach unseren Informationen in Vaeridion. Das Startup aus München, das von den ehemaligen Airbus-Mitarbeitern Sebastian Seemann und Ivor van Dartel gegründet wurde, kümmert sich um "Green Air Mobility". Zum Konzept heißt es auf der Website: "Our electric microliner can fly with the lowest energy consumption for up to 9 passengers plus crew, for distances up to 500 km". Mehr im Insider-Podcast #EXKLUSIV
Ivy
+++ Ein bisher nicht bekannter Geldgeber und mehrere Angel-Investoren investieren 1,7 Millionen US-Dollar in Ivy. Das Münchner Startup, das von Ferdinand Dabitz, Joshua Becker, Simon Wimmer und Peter Mosebjane gegründwt wurde, möchte E-Commerce umweltfreundlicher machen. Zum Konzept schreibt das Team: "Ivy ist der einfachste Weg, nachhaltig online einzukaufen. Wenn du mit Ivy bezahlst, berechnen wir den CO2-Fußabdruck jedes Produkts in deinem Warenkorb (einschließlich Produktion, Versand und Verpackung) und kompensieren ihn zu 100 % ohne zusätzliche Kosten für dich". Mehr im Insider-Podcast #EXKLUSIV
Ecolytiq
+++ Visa, PwC Germany (via Segenia Capital), VCM Global Asset Management und btov Partners investieren 13,5 Millionen Euro in Ecolytiq. Das Berliner FinTech, das 2020 von David Lais und Ulrich Pietsch gegründet wurde, setzt auf eine Technologie, die den CO2-Verbrauch von Bankenkundinnen und- kunden analysiert und diese zu Kompensation und nachhaltigen Investitionen berät. "The funds will be used to further develop our product and expand the markets we operate in", teilt das Unternehmen mit.
reCup
+++ Das Nürnberger Unternehmen Müller Medien, instagrid-Investor blueworld.group (bwg), Summiteer, die Beteiligungsgesellschaft von Sven Schulz, und die GLS-Bank investieren 12 Millionen Euro in reCup. Das Münchzner Unternehmen, das 2016 von Fabian Eckert und Florian Pachaly gegründet wurde, bietet ein Mehrweg-Pfandsystem an. "reCup setzt bei der Finanzierung bewusst auf langfristig und nachhaltig orientierte Investoren, deren Fokus neben ökonomischen auf ökologischen und sozialen Aspekten liegt", teilt das Unternehmen mit.
PowerUs 
+++ General Catalyst, HV Capital und Y Combinator sowie Angel-Investoren wie Mario Götze, Carsten Thoma, Mathis Büchi Ginzbourg, Philipp A. Pausder investieren 10 Millionen US-Dollar in PowerUs, früher als electry bekannt. Das Berliner Startup, das 2019 von Julian Lindinger und Konrad Geiger gegründet wurde, positioniert sich als Karrieredienst für technische Fachkräfte aus Ausbildungsberufen wie beispielsweise Elektroniker und Anlagenmechaniker. HV Capital und Y Combinator und Co. investierten zuvor bereits 1,7 Millionen Euro in PowerUs.
Alloy
+++ Headline, Seedcamp, 20VC, Cocoa, die Gründer von Sorare, Anagram Crypto und Zinal Growth und Hedosophia-Partner Philippe Teixeira da Mota investieren 2,6 Millionen Euro in Alloy – siehe FinanceFWD. Das Motto beim Berliner FinTech, das von Tim Wagner, Adrian Pirija und Paul Faecks gegründet wurde, lautet: "DeFi for Everyone". Zum Konzept teilt das Jungunternehmen mit: "We give regular people and institutions the tools they need to benefit from DeFi and web3 to use it faster, cheaper and with bank-level confidence".
Numarics
+++ Wingman Ventures und SeedX investieren 2,1 Millionen Schweizer Franken in Numarics. Das FinTech aus Schlieren (Schweiz), das von Dominique Rey, Kristian Kabashi und Volker Doberanzke gegründet wurde, bietet eine integrierte Geschäftslösung, mit denen Startups ihre Buchhaltung vom Handy aus navigieren können. Jungunternehmen können ihr Business auf der App freischalten lassen und Numarics übernimmt dann die Rolle eines digitalen Buchhalters bzw. Steuerberaters.
Garentii 
+++ Greenlight Re, Elkstone Ventures und ein "deutscher Privatinvestor" investieren 1,9 Millionen Euro in Garentii. Das Münchner Unternehmen, das von Michael Hazoume, Dennis Stern und Vitaliy Zhovtyuk gegründet wurde, bezeichnet sich als "smarte Alternative zur Kaution". Zum Konzept heißt es weiter: "Mit Garentii zahlen Mieter statt einer Kaution einen monatlichen Betrag ab 3,00 Euro. So haben Mieter mehr Geld auf dem Konto und Vermieter genießen volle Mietsicherheit ohne lästigen Papierkram".
Synctive
+++ Jetzt offiziell: Der Kölner Geldgeber Capnamic Ventures und mehrere Business Angels als dem Saarbrücker 21-Umfeld investieren – wie im aktuellen Insider-Podcast beichtet – 1,5 Millionen Euro in Synctive. Das Unternehmen aus Bielefeld, 2021 von Manuel Rüsing, Albert Gorlick und Alexander Wunder gegründet, entwickelt Equipment-as-a-Service und Pay-per-Use Geschäftsmodelle für Maschinen- und Anlagenbauer. "Auf diese Weise wird eine deutliche Margensteigerung erreicht, und neue Märkte und Kundengruppen werden erschlossen", verspricht das Unternehmen. 
MERGERS & ACQUISITIONS
Vonmählen
+++ Das Gründerteam des D2C-Marke Vonmählen verkündet den Rückkauf aller Firmenanteile. Das Berliner Unternehmen Social Chain, hinter dem Vox-Löwe Georg Kofler steckt, übernahm das Lüneburger Unternehmen, das Produkte wie Phone Accessories, Charging Cables etc, entwickelt, erst im Sommer 2021. Gleichzeitig wird Kai Mitterlechner, ehemaliger Chief Commercial Officer von Social Chain, neuer Anteilseigner des Unternehmen. Derzeit beschäftigt das Unternehmen 37 Mitarbeiter:innen.
DIE HÖHLE DER LÖWEN
Stallzauber
+++ In der neunten Folge der elften Staffel investiert Regal-Löwe Ralf Dümmel 50.000 Euro in Stallzauber und sichert sich dabei 33 % am Unternehmen. Die Jungfirma, die von Alexandra Knabbe gegründet wurde, setzt auf einen "Zauberstab", der Reiter:innen "eine bessere Balance und Einfühlungsvermögen in die Bewegung des Pferdes" vermittelt.
Lampix
+++ In der neunten Folge der elften Staffel investiert Familien-Löwin Dagmar Wöhrl 250.000 Euro in Lampix und sichert sich dabei 25 % am Unternehmen. Die Jungfirma, die von Mihai Dumitrescu, Julian Meier und Siwanand Misara gegründet wurde, entwickelt eine Technologie, die jede Oberfläche in eine smarte Oberfläche umwandelt. Der Deal platzte nach der Show.
Rollyzberg
+++ In der neunten Folge der elften Staffel investiert Regal-Löwe Ralf Dümmel 125.000 Euro in Rollyzberg, in der Sendung noch als Rollyz Berlin, und sichert sich dabei 33 % am Unternehmen. Die Jungfirma, die von Geza Lakatos und Jan Nordhoff gegründet wurde, setzt auf ein Möbel-Rollensystem.
Startup-Jobs: Auf der Suche nach einer neuen Herausforderung? In der unserer Jobbörse findet Ihr Stellenanzeigen von Startups und Unternehmen.
Foto (oben): azrael74