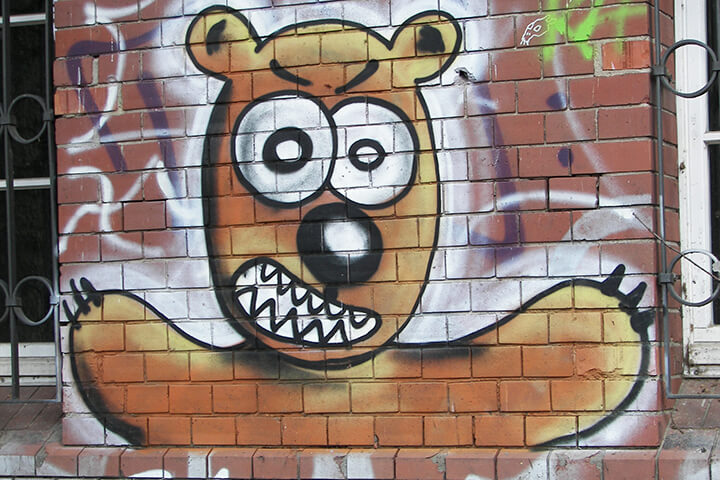 Im #DealMonitor für den 28. Juli werfen wir einen Blick auf die wichtigsten, spannendsten und interessantesten Investments und Exits des Tages in der DACH-Region. Alle Deals der Vortage gibt es im großen und übersichtlichen #DealMonitor-Archiv.
INVESTMENTS
VoltStorage
+++ Das US-Unternehmen Cummins investiert 24 Millionen Euro in VoltStorage. Das Münchner Startup, das 2016 von Jakob Bitner, Michael Peither und Felix Kiefl gegründet wurde, entwickelt und produziert Solarstromspeicher auf Basis der "umwelt- und ressourcenschonenden Vanadium-Redox-Flow (VRF) Technologie". "Das Kapital wird für die Entwicklung neuer Batteriespeichersysteme und das Wachstum des Unternehmens genutzt", teilt das Startup mit. Mehr über VoltStorage
helu
+++ CommerzVentures, Iris Capital und Speedinvest investieren 10 Millionen US-Dollar in helu. Das Wiener FinTech, 2020 von Franz Salzmann gegründet, verspricht seinen Nutzern einen "einfachen Zugang" zu ihren Finanzdaten. Die Jungfirma schreibt dazu: "Helu hilft dir mit Deinen Ad-hoc Suchen rund um Kosten oder Umsätzen. Ohne lange auf das Feedback vom Steuerberater zu warten, hast Du alle Daten selbst im Griff". Mehr über helu
Numbat
+++ eCAPITAL investiert gemeinsam mit Altinvestoren wie sonnen-Gründer Christoph Ostermann einen zweistellige Millionensumme in Numbat. Das GreenTech aus Kempten, das 2021 von Maximilian Wegener und Martin Schall gegründet wurde, möchte mit einen Stromspeicher und einer Schnellladesäule die E-Mobilität weiter nach vorne bringen, indem man E-Autos schneller laden kann. Dazu kombiniert das Jungunternehmen einen Batteriespeicher mit einem sogenannten "High-Power Charger". Mehr über Numbat
Bunch 
+++ Cherry Ventures, Embedded Capital, Discovery Ventures sowie Business Angels wie Cristina Stenbek, Philipp Klöckner und Alexander Argyros von Moonfare investieren 7,3 Millionen Euro in Bunch – siehe FinanceFWD. Das Berliner FinTech, das von Enrico Ohnemüller, zuletzt Innovationschef bei Finleap, und Levent Altunel, zuvor Paua Ventures, gegründet wurde, möchte Privat-Investments digitalisieren. Mehr über Bunch
node.energy
+++ BitStone Capital, 10x Group, BonVenture und Helen Ventures sowie Altinvestoren wie der High-Tech Gründerfonds (HTGF) investieren 7 Millionen Euro in node.energy. Das Frankfurter Startup, 2016 von Matthias Karger und Lars Rinn gegründet, vereinfacht das Management von Wind- und Solaranlagen. Das frische Kapital soll in die "Weiterentwicklung der Software" fließen. "Ziel ist der Aufbau einer Software-Plattform, die es Anlagenbetreibern ermöglicht, neue Geschäftsmodelle mühelos umzusetzen", teilt das Unternehmen mit. Mehr über node.energy
Lumiform
+++ Capnamic Ventures, 42CAP, Equitypitcher, Westtech Ventures und das Unternehmen Exxeta sowie Business Angels wie Christoph Gerber, Kai Hansen, Christian Henschel, Paul Müller, Christophe Folschette, Thibaut Britz und Stefan Tietze investieren 6,4 Millionen Euro in Lumiform. Das Startup, das von Lukas Roelen-Blasberg und Philip Roelen-Blasberg gegründet wurde, digitalisiert Sicherheitsprüfungen. Anfangs war die Jungfirma als Zyp.One unterwegs. Mehr über Lumiform
Monkee 
+++ Der European Super Angels Club, das Startup Wise Guys, Business Angel Zaid Al-Aifari und Altinvestoren investieren 1,5 Millionen Euro in Monkee. Zudem erhält das Unternehmen eine sechsstellige Förderung von der Forschungsförderungsgesellschaft FFG. Das FinTech aus Rum (Österreich), das 2018 von Martin Granig, Christian Schneider und Jean-Yves Bitterlich gegründet wurde, entwickelt eine App, "die finanzielle Gewohnheiten und individuelle Sparziele verbindet". Mehr über Monkee
Urbify
+++ Ralf Huep, der ehemalige Co-Investor von Advent International, investiert 2 Millionen in Urbify. Das Berliner Startup, das 2019 von Benedikt Stolze gegründet wurde, positioniert sich als "Premium Anbieter für schnelle Lieferlösungen am selben und nächsten Tag". Unternehmen wie REWE, ASOS und The Hut Group setzen derzeit auf Urbify. "Urbify strebt bereits nach nur zwei Jahren einen zweistelligen Millionenumsatz an und ist EBITDA positiv", teilt das Unternehmen mit.
MERGERS & ACQUISITIONS
Kontist
+++ Die Kopenhagener Ageras Group, die eine Finanz- und Buchhaltungssoftware anbietet, übernimmt das Berliner FinTech Kontist. Mit dem Kauf von Kontist setzt Ageras seine Buy-and-Build Strategie fort, um ein Finanz-Ökosystem rund um Buchhaltungs-, Banking- und Admin-Features für kleine Unternehmen in Europa und den USA aufzubauen. Durch die Übernahme von Kontist steigt der Umsatz von Ageras um ca. 40 % und nähert sich dem Meilenstein von 30 Millionen Euro", teilt das Unternehmen mit. Das Berliner Unternehmen Kontist, 2016 von Christopher Plantener gegründet, positioniert sich als "Neo-Bank mit klarem Fokus auf Freelancern und Selbstständigen". Mehr über Kontist
Penta
+++ Die französische Neobank Qonto übernimmt – wie erwartet – seinen Wettbewerber Penta. "Der Deal, der in den nächsten Wochen abgeschlossen werden soll, erfolgt inmitten des kontinuierlichen Wachstums beider Unternehmen. Für Qonto ist es der nächste logische Schritt und zahlt auf sein langfristiges Ziel ein: bis 2025 die bevorzugte Finanzlösung für eine Million europäische KMU und Selbstständige zu werden", teilt das Unternehmen mit. Über Penta, 2014 von Luka Ivicevic und Lav Odorovic gegründet, können Unternehmen ein Geschäftskonto beantragen.  Mehr über Penta
Rebelle
+++ Die litauische Second-Hand-Plattform Vinted (in Deutschland früher als Kleiderkreisel bekannt) steht vor der Übernahme von Rebelle. "The shareholders of Rebelle are offered SEK 14.10 in cash per share in Rebelle, corresponding to a total value of the Offer, based on all 22,356,934 outstanding shares in Rebelle, of approximately SEK 315 million", tielt das Unternehmen mit. Der Kaufpreis wäre somit rund  30,2 Millionen Euro. Das Hamburger Unternehmen Rebelle, ein Marktplatz für Secondhand Designermode, ging erst im Februar in Schweden an die Börse. Mehr über Rebelle
Startup-Jobs: Auf der Suche nach einer neuen Herausforderung? In der unserer Jobbörse findet Ihr Stellenanzeigen von Startups und Unternehmen.
Foto (oben): azrael74