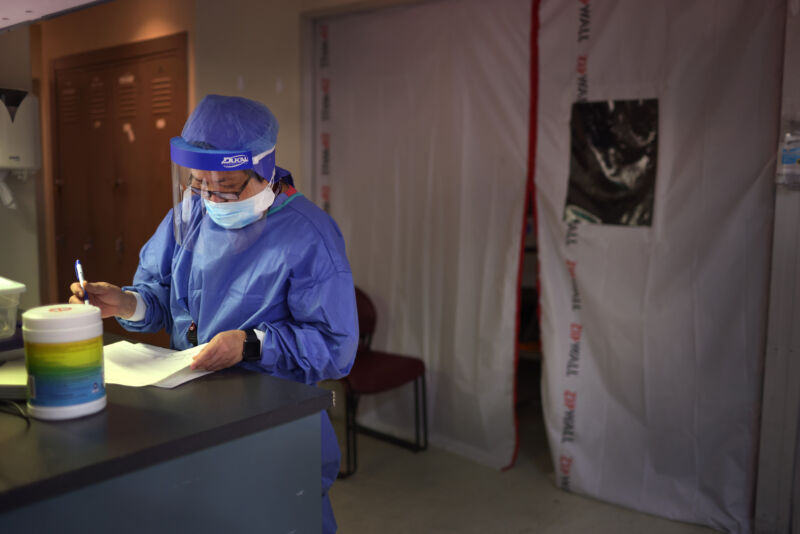 Illinois Representative Jonathan Carroll is scrapping his proposed legislation to make willfully unvaccinated people pay COVID-19 hospital bills out of pocket after he received violent threats that also targeted his family, staff and synagogue.
The Democrat from the Chicago suburb of Northbrook introduced legislation earlier this week that would have amended the state's codes for health and accident insurance. The proposed bill aimed to prevent insurance policies from covering COVID-19 hospital bills for people who choose to remain unvaccinated without a medical reason.
The bill was quickly politically divisive—and legally dubious. Federal law prevents health insurance providers from denying or reducing coverage based on a change in a person's health status, including a diagnosis of COVID-19.
Read 8 remaining paragraphs | Comments