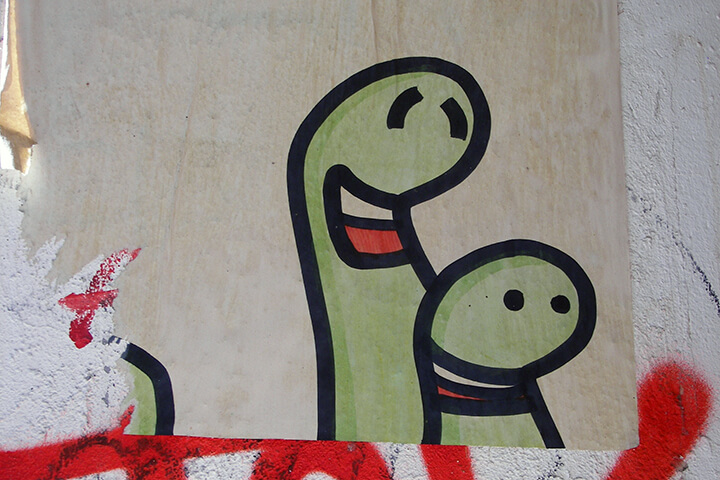 Im #DealMonitor für den 20. Januar werfen wir einen Blick auf die wichtigsten, spannendsten und interessantesten Investments und Exits des Tages in der DACH-Region. Alle Deals der Vortage gibt es im großen und übersichtlichen #DealMonitor-Archiv.
INVESTMENTS
PlanRadar 
+++ Insight Partners, Quadrille Capital, Cavalry Ventures, Headline, Berliner Volksbank Ventures, aws Gründerfonds, PropTech1 Ventures, Russmedia und GR Capital investieren 69 Millionen US-Dollar in PlanRadar. Das Wiener Unternehmen, das 2013 von Ibrahim Imam und Sander van de Rijdt gegründet wurde, ermöglicht die Erfassung und Dokumentation von Baumängeln am Smartphone oder Tablet. "PlanRadar wird die neuen Finanzmittel für die internationale Expansion einsetzen und in den USA, Australien, in der Region GCC, Südostasien sowie in Lateinamerika zusätzliche Niederlassungen eröffnen. Zudem werden die Investitionen in Forschung und Entwicklung maßgeblich gesteigert, um die technologische Weiterentwicklung der Produkte und Services weiter voranzutreiben", teilt das Unternehmen mit. Insight Partners, Headline, Berliner Volksbank Ventures, Cavalry Ventures sowie aws Gründerfonds investierten zuletzt 30 Millionen Euro in das PropTech. 200 Mitarbeiter:innen arbeiten derzeit für PlanRadar. Mehr über PlanRadar
EMnify 
+++ Der englische Kapitalgeber One Peak Partners investiert 57 Millionen US-Dollar in EMnify. Insgesamt flossen bereits 80 Millionen in die Jungfirma – unter anderem von Blue Star Ventures. "The Berlin-based company will use the new capital to accelerate its global market expansion, with a particular focus on the US, and to further develop and optimize its proprietary industry leading cellular IoT technology", heißt es in der Presseaussendung. Das 2014 von Frank Stöcker, Martin Giess und Alexander Schebler gegründete Startup ist im Bereich Machine to Machine (M2M)-Kommunikation und Internet of Things (IoT) tätig. Das Unternehmen, dessen Wurzeln in aus Würzburg liegen, bietet seinen Kunden dafür eine Cloud-Plattform, mit der IoT- und M2M-Connectivity Services gestartet, gemanagt und monetarisiert werden können sollen. 110 Mitarbeiter arbeiten derzeit für das Unternehmen. One Peak hält jetzt 12 % am Unternehmen. Mehr über EMnify
Terra Quantum 
+++ Nichtgenannte deutsche Family Offices und ein Krypto-Investor sowie Altinvestor Lakestar investieren 60 Millionen US-Dollar in Terra Quantum. Das Unternehmen aus Rorschach in der Schweiz, das von Markus Pflitsch und Gordey Borisovich Lesovik gegründet wurde. "We are building quantum technology for a better future, breaking down the barriers between science and industry and laying the foundations of a real quantum tech ecosystem and value chain", teilt das Unternehmen in eigener Sache mit.
Codesphere 
+++ LEA Partners, 42CAP, NewForge, 468 Capital und mehrere Business Angels investieren 4,5 Millionen Euro in Codesphere. Das deutsch-amerikanische Startup, das 2020 von Elias Groll, Christian Siemoneit und Jonas Zipprick gegründet wurde, positioniert sich als "intelligente Plattform für die Entwicklung von WebApps". "The funding will help Codesphere expand its team and develop the next chapter of Codesphere services, targeted toward developers and small companies. It will also be used to open a second data centre, and the first one to launch outside of Germany, in the US. The company also has longer-term plans to open data centre sites in Asia and across Europe", teilt das Startup mit. 468 Capital investierte bereits im Oktober 2020 in das junge Unternehmen. Mehr über Codesphere
buya
+++ Business Angels wie Moritz Thiele und Andreas Kupke (Gründer von Finanzcheck.de) investieren 1,8 Millionen Euro in buya. Das EdTech aus Hamburg, das 2020 von Björn Schmuck und Moritz Otterbach gegründet wurde, positioniert sich als Lern- und Bildungsplattform für Kinder und Jugendliche. Die Bandbreite der Kurse reicht von Programmieren über Kunst bis hin zu Gesundheit. "Mit der Finanzierungssumme wird buya seine User-Experience weiter verbessern, das Lernangebot nochmals vertiefen und das Team ausbauen", teilt das Startup mit.
Melon
+++ Stefan Höglmaier, Gründer des Immobilienentwicklers Euroboden, investiert 1 Million Euro in Melon. Hinter dem Startup aus München, das 2020 von Cornelia Weinzierl gegründet wurde, verbirgt sich ein Marktplatz für veganes Essen. Die Münchnerin nennt es "das eBay und AirBnB für veganes Essen". Über Melon kann jeder selbst gekochtes, veganes Essen mit Menschen aus der Umgebung teilen bzw. kaufen. Mehr über Melon
Charry
+++ A Round Capital, Beyer-Invest und Uventures investieren in Charry. Das Münchner Startup, das 2015 von Benjamin Keller und Maximilian Forstner gegründet wurde, positioniert sich als Anbieter von Ship-from-Store-Lösungen. Zielgruppe sind Einzelhändler, Filialisten und Marktplätze, die mit der Fahrerflotte von Charry auf Wunsch täglich ihre Waren abholen, verpacken und versenden lassen können. "Mit dem frischen Kapital sollen die bisherigen Standorte erweitert und um weitere Standorte ergänzt werden", teilt das Startup mit. Mehr über Charry
Naughty Nuts
+++ FoodLabs, Bitburger Ventures, Döhler Ventures und Business Angels wie Ole Strohschnieder, Béla Seebach (Just Spices) und Philip Kahnis (Hafervoll, Polly) investieren eine siebenstellige Summe in Naughty Nuts. Das Food-Startup aus Köln, das 2020 von Benjamin Porten und Lorenz Greiner gegründet wurde, setzt auf Nussmus. "Mit dem frischen Kapital investiert Naughty Nuts in die weitere Erschließung des DACH-Marktes, der Erweiterung des Produktportfolios und in die Verstärkung des Teams", teilt das Startup mit. Mehr über Naughty Nuts
MERGERS & ACQUISITIONS
Coya 
+++ Das französische InsurTech Luko übernimmt den Berliner Wettbewerber Coya und expandiert auf diesem Wege nach Deutschland. Offiziell nennen die Unternehmen die Übernahme eine Fusion. Die Details sind aber eindeutig: "Mit der Integration von Coya in Luko wird eine paneuropäische Marke geschaffen, die für absoluten Kundenfokus, Nachhaltigkeit und Einfachheit steht. Die Coya AG als Risikoträger der neuen Gruppe wird in Luko Insurance AG umbenannt und behält ihren Hauptsitz in Berlin; weitere Büros der Luko-Gruppe sind in Paris und Madrid". Coya, das 2016 von Andrew Shaw, Peter Hagen, und Sebastian Villarroel gegründet wurde, bietet "Versicherungslösungen in den Bereichen Hausrat, Privathaftpflicht, Fahrrad und E-Bike, Tierhaftpflichtund Tierkrankenversicherung an". Zu den Investoren der Jungfirma gehören Valar Ventures, Headline und La Famiglia. In den vergangenen Jahren flossen mehr als 40 Millionen US-Dollar in Coya. Zuletzt fand das Unternehmen aber keine weiteren Investoren. Die Coya-Investoren erhalten nun Anteile an Luko. Das InsurTech aus Paris wurde 2018 von Raphaël Vullierme und Benoit Bourdel gegründet. Mehr über Coya
Sofacto
+++ billwerk, eine Subscription-Management-Plattform aus Frankfurt am Main, übernimmt das französische Startup Sofacto, einen Anbieter von Anwendungen für Subscription Management und Recurring Billing. "Die Erweiterung der billwerk-Gruppe um Sofacto soll das Produktangebot der Gruppe durch die Integration des Salesforce-Ökosystems in die bestehende Suite von Softwarelösungen der Gruppe ausweiten", teilt das Unternehmen mit. billwerk fusionierte gerade erst dem dänischen Unternehmen Reepay. billwerk wurde 2015 von Ricco Deutscher, Steffen Mey, Thomas Tauber und Christian Winnerlein gegründet. Das Growth-Equity-Unternehmen PSG erwarb im Frühjahr 2020 eine Mehrheitsbeteiligung an billwerk. Mehr über billwerk
VENTURE CAPITAL
Cherry Ventures
+++ Der Berliner Frühphasen-Kapitalgeber Cherry Ventures, der 2012 von Christian Meermann, Daniel Glasner, Filip Dames gestartet wurde, legt – wie bereits im Oktober im Insider-Podcast berichtet – seinen vierten Fonds auf. "We have raised an additional €300 million — Cherry's largest fund to date. That's a lot of capital for a European seed fund. Yet, we believe that Europe is entering a new era. Seed rounds have roughly doubled over the last three years in size and founders are able to attract follow-on capital faster than ever before", teilt der Kapitalgeber mit. Erst 2019 legte Cherry Ventures seinen dritten Fonds (175 Millionen Euro) auf. In den vergangenen Jahren investierte Cherry in aufstrebende Unternehmen wie Moss, Flink, Forto, Infarm, SellerX und Flixbus.
Startup-Jobs: Auf der Suche nach einer neuen Herausforderung? In der unserer Jobbörse findet Ihr Stellenanzeigen von Startups und Unternehmen.
Foto (oben): azrael74