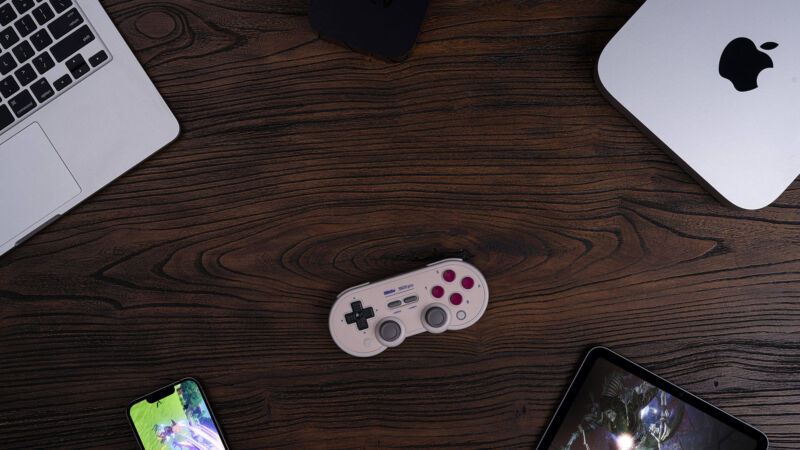 The 8BitDo SN30 Pro has repeatedly been called one of the best controllers for playing retro console games, particularly those originally made for the Super Nintendo Entertainment System (SNES)—which makes sense, since its design is based on the SNES controller.
Now that controller works much better on Apple platforms like the Mac, iPhone, iPad, and Apple TV thanks to new firmware updates from 8BitDo. That's great news for folks who want to play 16-bit classics on their Macs, but the lack of retro console emulators on the iPhone, iPad, or Apple TV makes it a bit of a waste on those platforms.
Granted, the firmware update applies to more than just the SN30 Pro. 8BitDo's Ultimate Controller 2.4g, Pro 2, and Lite SE also got the firmware update—as well as the SN30 Pro variants, the SN30 Pro Plus and the SN30 Pro for Android. The Ultimate Controller, Pro 2, and Lite SE aren't so much meant as retro controllers as just good all-arounders, and so that's welcome for folks who enjoy games on Apple Arcade and the like.
Read 11 remaining paragraphs | Comments