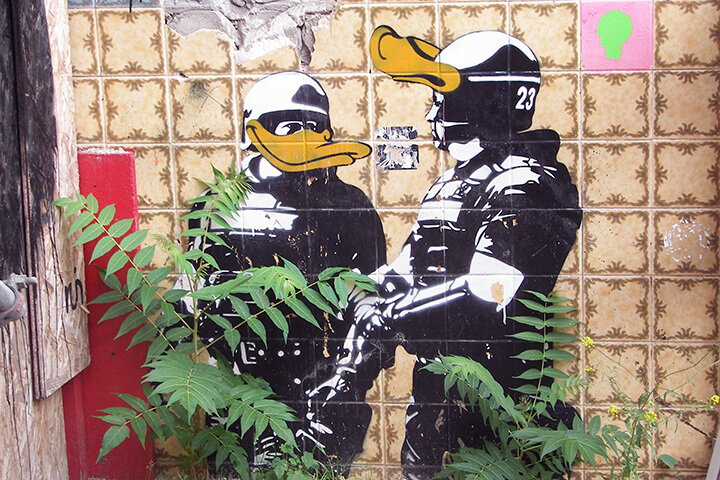 Im #DealMonitor für den 30. Juni werfen wir einen Blick auf die wichtigsten, spannendsten und interessantesten Investments und Exits des Tages in der DACH-Region. Alle Deals der Vortage gibt es im großen und übersichtlichen #DealMonitor-Archiv.
INVESTMENTS
aware
+++ Jetzt offiziell: Lakestar, Cherry Ventures, June Fund, Katharina Jünger (Teleclinic), Simon Bolz (Klara), Florian Otto (Cedar), Manuel Grossmann (Amino Collective), Naren Sham (Omio), Lucas Cranach (Onefootball) und Christian Reber (Pitch) investieren 15 Millionen US-Dollar in aware. Das Berliner Startup, das 2021 von den EyeEm-Gründern Florian Meissner und Ramzi Rizk sowie Ferdinand Schmidt-Thomé gegründet wurde, kümmert sich um die "Entwicklung einer App zur Auswertung von Gesundheitsdaten und zur Erforschung chronischer Krankheiten". Konkret geht es um Bluttests im Abo-Modell. "By digitizing checkups from the ground up and leveraging blood tests and biomarkers, they are providing people with a full picture of their health based on their own unique data", teilt das Unternehmen mit. Im aktuellen Insider-Podcast haben wir bereits über den Einstieg von Lakestar und Co. berichtet. Mehr über aware
Soba
+++ Lightspeed Venture Partners, FTX Ventures, Cherry Ventures, Point Nine Capital und TQ Ventures sowie Matthew Haag, Jack Dunlop, Tim Evans, and Alvaro González de Buitrago investieren 13,6 Millionen US-Dollar in Soba. Das Berliner Startup, 2019 von Nonstop Games-Macher Juha Paananen und Florian Odronitz gegründet, positioniert sich als "no-code game tools for creators". Das Team teilt zum Konzept weiter mit: "We believe in a world where making games and building experiences is available for everyone, on every platform, not only to professionals using complex tools on PCs; and where the economics are fair and support creators".
Hero 
+++ Cusp Capital und Altinvestoren wie Robert Gentz (Zalando), Martin Sinner (Idealo), Reinhard Martens (Gastrofix), Philipp Schormann (Urbyo), Philip Magoulas (Shore, Bestsmile) investieren 8 Millionen Euro in Hero. Das Unternehmen aus Hannover, das 2018 von  Energieheld-Machern Michael Kessler und Philipp Lyding gegründet wurde, bietet eine "cloudbasierte und endgeräteunabhängige Software speziell für das Handwerk" an. "Das Wachstumskapital wird sowohl in die Beschleunigung der Produktentwicklung als auch in die Vorbereitung der europäischen Expansion investiert", teilt das Unternehmen mit.
Project Eaden
+++ Jetzt offiziell: Creandum, Magnetic, Atlantic Food Labs, Shio Capital, Trellis Road und mehrere Angel-Investoren investieren 8 Millionen Euro in Project Eaden. Das Berliner Startup, das von den Upper Hand-Machern David Schmelzeisen und Jan Wilmking sowie mymuesli-Gründer Hubertus Bessau gegründet wurde, kümmert sich um "Fleischalternativen sowie deren Vertrieb". Zunächst kümmert sich die Jungfirma um "Animal-free Steak". "The fresh funding will enable Project Eaden to further develop and scale its proprietary technology and make the first product creation ready to market", teilt das Team mit. Über den Einstieg von Creandum haben wir bereits Mitte Juni im Insider-Podcast berichtet.
Properti
+++ Serpentine Ventures, Sparrow Ventures, Bestsmile-Gründer Ertan Wittwer und weitere Angel-Investor:innen investieren 6 Millionen Schweizer Franken in Properti. Das PropTech aus Zürich, das 2019 von den Brüdern Levent Künzi und Adrian Künzi  gegründet wurde, stellt Maklern "alle Werkzeuge, die sie für ein erfolgreiches Geschäft benötigen, an einem Ort bereit". Das frische Kapital "soll hauptsächlich in den Ausbau der Technologieplattform fließen". Serpentine Ventures und Co. investierten Ende 2021 bereits 1,25 Millionen Schweizer Franken in Properti.
Empion 
+++ VR Ventures und Basinghall Partners sowie Angel-Investor:innen wie Robin Behlau (Aroundhome/Valyria), Constanze Buchheim (i-potentials), Oliver Manojlovic (Personio), Emma Tracey (Honeypot), Michael Stephan, Frank Freund (beide Raisin), Fabian Kienbaum (Kienbaum), Anna Kaiser (Tandemploy/Phenom), Christoph Hardt und Jan Schächtele (Comatch) und Julian Stiefel (Tourlane) investieren 2,4 Millionen Euro in Empion, Das Berliner HR-Startup, das von Annika von Mutius und Larissa Leitner gegründet wurde, möchte das Headhunting mit Hilfe künstlicher Intelligenz automatisieren.
Startup-Jobs: Auf der Suche nach einer neuen Herausforderung? In der unserer Jobbörse findet Ihr Stellenanzeigen von Startups und Unternehmen.
Foto (oben): azrael74