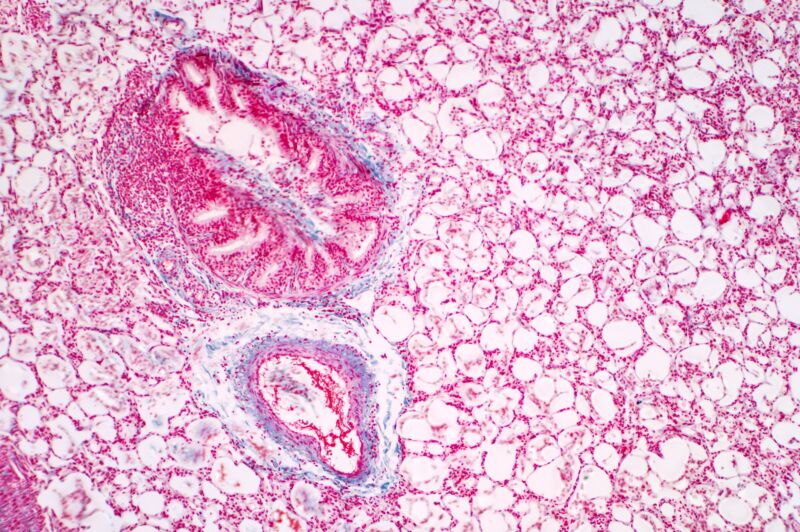 In a plastic-domed case at the Toronto General Hospital Research Institute, researchers gave a pair of lungs a new identity. When the lungs first arrived in the lab, they were from someone with type A blood, meaning that there were certain tiny markers, called antigens, attached to the lung tissue and blood cells. But when the lungs left the lab, those antigens were almost entirely gone. In just one hour, the researchers had effectively transformed the lungs into type O.
"This is absolutely amazing," says Aizhou Zhang, a researcher in the Cypel Lab at the University of Toronto and first author on a paper published this week in Science Translational Medicine that describes the transformation. The experiment is an important step toward giving more people access to life-saving organ transplants. More than 100,000 people in the United States are currently waiting for organs, but often those most in need can't get help because of one big problem: their blood type doesn't match the organs that are available.
Zhang works in a lab run by Marcelo Cypel, lead author on the paper and a thoracic surgeon who's spent years figuring out ways to increase the number of lungs available for transplants. One of his previous innovations was creating ex vivo lung perfusion (EVLP), that plastic-domed apparatus in which this study's lungs got their new identity.
Read 17 remaining paragraphs | Comments