Tag Archives:
Mary, Queen of Scots
Recent research highlights the use of letterlocking techniques by Queen Elizabeth, Catherine de' Medici and Mary Queen of Scots.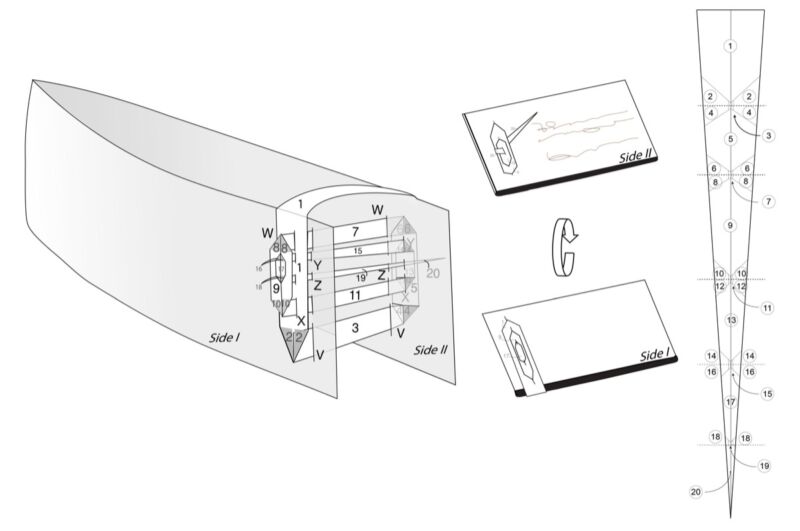 On the eve of her execution for treason in February 1587, Mary, Queen of Scots, penned a letter to King Henri III of France and secured it with a paper lock that featured an intricate spiral mechanism. So-called "letterlocking" was a common practice to protect private letters from prying eyes, but this spiral lock is particularly ingenious and delicate, according to a new paper published in the Electronic British Library Journal.
The authors are an interdisciplinary team of researchers working under the umbrella of the Unlocking History Research Group. In this paper, they describe a dozen examples of a spiral lock in letters dated between 1568 and 1638, including one from Mary's former mother-in-law, Catherine de Medici, as well as her arch-rival, Elizabeth I, who signed Mary's death warrant.
As we reported previously, co-author Jana Dambrogio, a conservator at MIT Libraries, coined the term "letterlocking" after discovering such letters while a fellow at the Vatican Secret Archives in 2000. The Vatican letters dated back to the 15th and 16th centuries, and they featured strange slits and corners that had been sliced off. Dambrogio realized that the letters had originally been folded in an ingenious manner, essentially "locked" by inserting a slice of the paper into a slit, then sealing it with wax. It would not have been possible to open the letter without ripping that slice of paper—evidence that the letter had been tampered with.
Read 25 remaining paragraphs | Comments
M.I.T. researchers have devised a virtual-reality technique that lets them read old letters that were mailed not in envelopes but in the writing paper itself after being folded into elaborate enclosures.