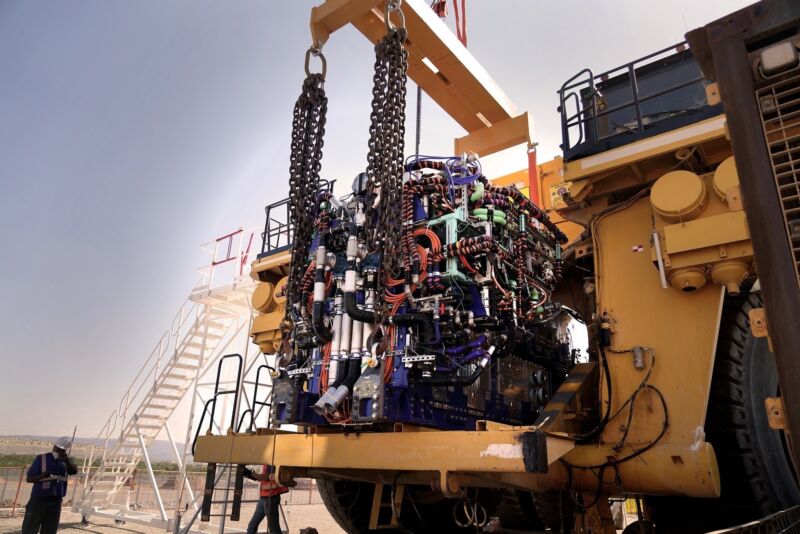 Mining will always be an inherently anti-environment activity to some degree due to the whole "digging stuff out of the ground" thing. But mining companies are a part of society, and as society as a whole looks for ways to decarbonize, so too does the mining industry.
In South Africa, mining company Anglo American wants to set an example at its platinum mine in Mogalakwena, which has become home to one of the world's largest electric vehicles—a 210-metric-ton (463,000-lb) truck powered by hydrogen fuel cells.
The nuGen haul truck started life as a Komatsu 930E with a diesel-electric powertrain, in which a 16-cylinder engine acted as a generator to power the truck's electric traction motors. Now, that diesel engine is gone, and the haul truck's traction motors are powered by eight 100 kW hydrogen fuel cell modules from Ballard and a lithium-ion battery pack from Williams Advanced Engineering capable of outputting 1.1 MW, integrated by First Mode in Seattle.
Read 4 remaining paragraphs | Comments