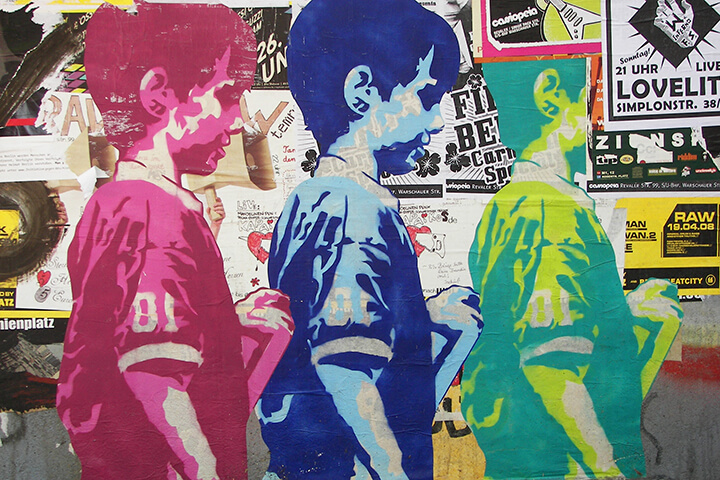 Im #DealMonitor für den 22. Juni werfen wir einen Blick auf die wichtigsten, spannendsten und interessantesten Investments und Exits des Tages in der DACH-Region. Alle Deals der Vortage gibt es im großen und übersichtlichen #DealMonitor-Archiv.
INVESTMENTS
Personio
+++ Greenoaks Capital Partners und Co. investieren 200 Millionen US-Dollar in Personio. Die Bewertung steigt von 6,3 auf 8,5 Milliarden Dollar. Das Münchner Unicorn, 2015 von Hanno Renner, Roman Schumacher, Arseniy Vershinin und Ignaz Forstmeier gegründet, positioniert sich als HR-Softwarelösung für kleine und mittelständische Unternehmen. Greenoaks Capital Partners, Altimeter und Alkeon Capital sowie die Altinvestoren Index Ventures, Accel, Meritech, Lightspeed, Northzone und Global Founders Capital investierten zuletzt 270 Millionen US-Dollar in Personio. Insgesamt flossen bisher rund 700 Millionen Dollar in Personio. Mehr über Personio
Planted
+++ neoteq ventures, Smart Infrastructure Ventures, Rivus Capital und Angel-Investoren wie Julius Göllner, Jochen Berger, Friedrich Neumann, Johannes Sass und Lucas von Fürstenberg investieren 1 Millionen Euro in Planted. Das Kölner Startup, das von Jan Borchert, Heinrich Rauh, Cindy Schüller und Wilhelm Hammes gegründet wurde, möchte seinen "Kund:innen die Möglichkeit geben, aktiv etwas gegen die globale Erwärmung zu unternehmen". Dazu pflanzt das Unternehmen Mischwälder und kompensiert so CO2-Emissionen. Mehr über Planted
Eeden
+++ Der High-Tech Gründerfonds (HTGF), der TechVision Fonds und ein nicht genannter Business Angel investieren eine siebenstellige Summe in Eeden. Das Startup aus Mönchengladbach, das von Steffen Gerlach und Reiner Mantsch gegründet wurde, kümmert sich um das "nachhaltige und umweltschonende Recycling von Kleidung und anderen textilen Produkten". Das frische Kapital soll in den "weiteren Ausbau im Bereich Forschung und Entwicklung sowie den Aufbau von ersten Produktionskapazitäten" fließen.
foodforecast
+++ Angel-Investor:innen wie Claus J. Goldenstein, Tobias Hagemann, Yasmin Vadood und Milan Belojevic investieren 500.000 Euro in foodforecast. Das Kölner Startup, das von Justus Lauten unter dem Namen werksta.tt gegründet wurde, setzt Künstliche Intelligenz zur Reduzierung von Lebensmittelverschwendung einsetzt. Das frische Kapital möchte das Unternehmen dafür nutzen, "die KI-Software für den Einsatz in weiteren Branchen zu adaptieren und auszubauen, so zum Beispiel für die Systemgastronomie sowie den Einzelhandel".
mTek
+++ Die afrikanische Finclusion Group investiert 3 Millionen US-Dollar in mTek. Das deutsch-kenianische InsurTech mit Sitz in Nairobi, das 2020 von der gebürtigen Schleswig-Holsteinerin Bente Krogmann gegründet wurde, positioniert sich als "digital Versicherungsplattform". Das frische Kapital soll den "weiteren Ausbau der digital Plattform beschleunigen". Dabei steht auch die Expansion in weitere "ostafrikanische Märkte" an.
MERGERS & ACQUISITIONS
World of Content
+++ Das Berliner Unternehmen ProductsUp, das sich um "Datenintegration im E-Commerce" kümmert, übernimmt den Product Experience Management-Anbieter World of Content. "Die gebündelten Fähigkeiten bieten Unternehmen die volle Kontrolle über ihre Produktinformationen innerhalb des Commerce-Ökosystems", teilen die Unternehmen mit. Bregal Milestone und Nordwind Capital investierten zuletzt 70 Millionen US-Dollar in Productsup, das 2010 von Kai Seefeldt und Johannis Hatt gegründet wurde. Mehr über Productsup
VENTURE CAPITAL
Einstein Industries Ventures
+++ Mit Einstein Industries Ventures geht ein neuer Venture Capital-Geber an den Start. Das Team von  Einstein Industries Ventures tritt an, um die "Finanzierungslücke europäischer Raumfahrt-Startups zu bekämpfen". Hinter dem neuen SpaceTech-Investor stecken Marco Fuchs, Hans Steininger, Ulrich Hermann, Arndt Geiwitz und Christoph Keese. Die Mannschaft möchte in Unternehmen investieren, "die im Downstream tätig sind, also Daten aus dem Weltraum für B2B-Kunden wie beispielsweise Versicherungen, Finanzmärkte, Rohstoffhändler, Agrarproduzenten oder Logistiker nutzbar machen".
Startup-Jobs: Auf der Suche nach einer neuen Herausforderung? In der unserer Jobbörse findet Ihr Stellenanzeigen von Startups und Unternehmen.
Foto (oben): azrael74