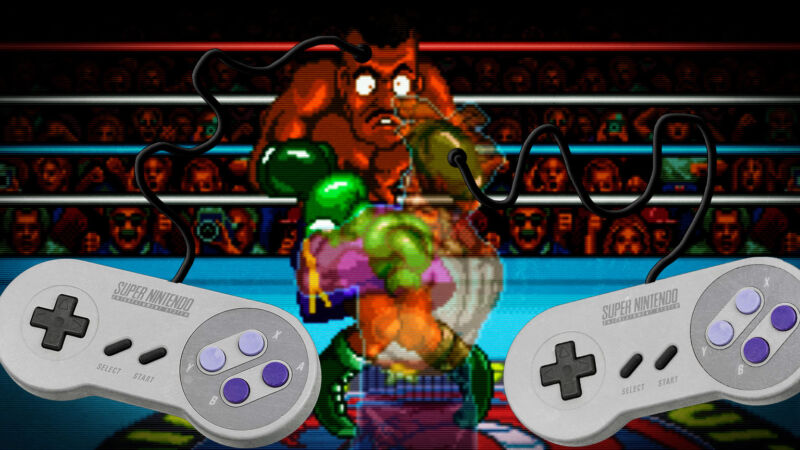 While Punch-Out!! has been one of Nintendo's most beloved "fighting" series since its 1984 debut in arcades, it has rarely featured something common in the genre: a two-player mode.
On Monday, however, that changed. The resulting discovery has been hiding in plain sight on the series' Super Nintendo edition for nearly 30 years.
Should you own 1994's Super Punch-Out!! in any capacity—an original SNES cartridge, a dumped ROM parsed by an emulator, on the Super Nintendo Classic Edition, or even as part of the paid Nintendo Switch Online collection of retro games—you can immediately access the feature, no hacking or ROM editing required. All you need is a pair of gamepads.
Read 9 remaining paragraphs | Comments