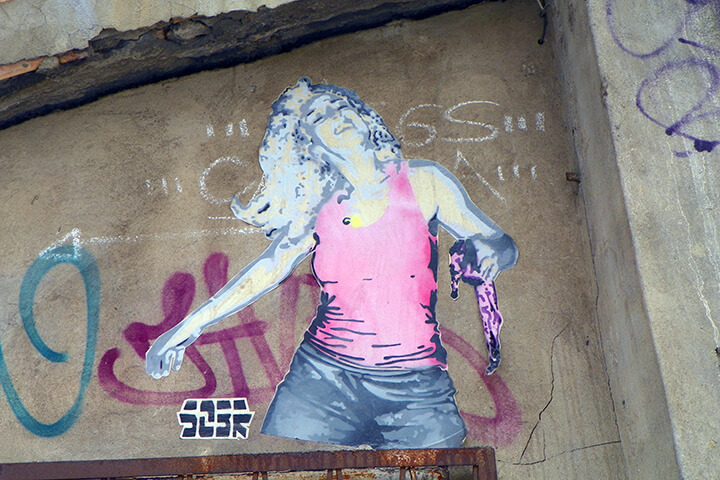 Im #DealMonitor für den 4. Juli werfen wir einen Blick auf die wichtigsten, spannendsten und interessantesten Investments und Exits des Tages in der DACH-Region. Alle Deals der Vortage gibt es im großen und übersichtlichen #DealMonitor-Archiv.
INVESTMENTS
Compredict
+++ Vektor Partners und BlackBerry investieren 5,5 Millionen Euro in Compredict. Hinter Compredict, 2016 von Rafael Fietzek und Stéphane Foulard in Darmstadt gergründet, verbirgt sich eine Softwarelösung, die die Belastung von Fahrzeugteile misst. Zuvor -im Frühjahr 2018 – investierten bereits die Flixbus-Gründer und THI Investments, das Family Office der Familie Hagenmeyer (Getrag), in das Unternehmen. Mehr über Compredict
Seatti 
+++ Acton Capital, Partech und die Altinvestoren Peak und HPI Seed Fund investieren 3 Millionen Euro in Seatti. Das Startup aus München, das 2020 von Christopher Bieri, Johannes Eppler und Dmytro Savin gegründet wurde, positioniert sich als "Shared-Desk-Management- und Kollaborations-Software, die hybriden Unternehmen ermöglicht, Büro- und Verwaltungskosten zu minimieren sowie gleichzeitig die Zusammenarbeit von remote Teams zu maximieren". Mehr über Seatti
Brighter AI
+++ Armilar Venture Partners sowie die Altinvestoren eCapital und Giesecke+Devrient Ventures investieren in Brighter AI. Das DeepTech-Startup aus Berlin, 2017 von Marian Gläser, Patrick Kern und Asaf Birnhack gegründet, entwickelt ein Verfahren, das DSGVO-konforme personenbezogene Merkmale wie Gesichter zwar anonymisiert, die Kameradaten allerdings für Analytics-und Machine-Learning-Ansätze erhalten bleiben. Mehr über Brighter AI
Boomerang
+++ Five Investments sowie Business Angels wie Nikolaus Bayer, Mark Miller, Alf Arnold, Beate Rosenthal und Gregor Heinrich investieren eine sechsstellige Summe in Boomerang. Das Startup aus Hamburg, von Marc Engelmann, Christian Putz und Katharina Kreutzer gegründet, setzt auf Mehrweg-Versandtaschen mit Pfandsystem. Das Motto dabei lautet: "Nie wieder Einwegverpackungen aus Plastik, Pappe oder Papier: Das ist unsere Mission für einen grüneren Planeten." Mehr über Boomerang
MERGERS & ACQUISITIONS
Mycs 
+++ Die Kölner Private-Equity-Firma Equivia Partners übernimmt das Berliner Unternehmen Mycs, dass Ess-, Schreib und Couchtische sowie Kleiderschränke, Regale, Sideboards und Kommoden anbietet, – siehe Exciting Commerce. Zu Equivia Partners gehört bereits das Unternehmen deinSchrank.de, 2010 in Frechen gegründet. Das gemeinsame Ziel sind weitere Übernahmen im Segment konfigurierbarer Möbel. Global Founders Capital (GFC), Beringea, Zimmerman Investments und Co. investierten in den vergangenen Jahren rund 30 Millionen Euro in Mycs. "Mycs lag zuletzt bei Umsätzen von 50 Mio. Euro. DeinSchrank ist in etwa halb so groß und ist zuletzt von 17,5 Mio. Euro (2019) auf 24,5 Mio. Euro (2020) gewachsen", schreibt Exciting Commerce zur Übernahme. Mehr über Mycs
Conda
+++ Im Rahmen eines Management-Buyout übernehmen Gründer Daniel Horak, Conda-Deutschland-Chef Dirk Littig, CMO Karin Turki, CTO Michael Gartner und CFO Harald Weiss die Crowdinvesting-Plattform Conda – siehe Der Brutkasten. Zuletzt war das Unternehmen in Besitz von Startup300, das Conda 2018 und 2019 in mehreren Schritten übernommen hatte.
VENTURE CAPITAL
ROI Ventures
+++  Julian Sachs, Patrick Funke, Laura Egg und Marco Raggl starten die Wiener Angel Investor Group ROI Ventures. In der Selbstbeschreibung heißt es: "We are an angel investor group and provide hands-on support with our network and expertise. We invest in pre-seed and seed startups and focus on the areas FinTech & Crypto, EduTech, Lifestyle & Wellness and HrTech" . ROI investiert zwischen 50.000 und 100.000 Euro. ROI Ventures investierte bereits in das Berliner FinTech Tokenstreet.
Startup-Jobs: Auf der Suche nach einer neuen Herausforderung? In der unserer Jobbörse findet Ihr Stellenanzeigen von Startups und Unternehmen.
Foto (oben): azrael74