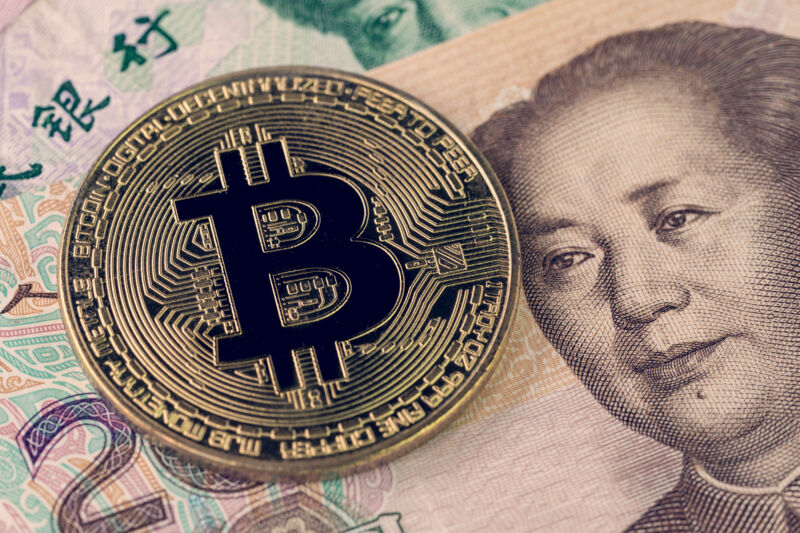 China's crackdown on cryptocurrencies intensified today, with the country's central bank announcing that all crypto-related transactions are illegal.
"There are legal risks for individuals and organizations participating in virtual currency and trading activities," the People's Bank of China said in a statement jointly issued with nine other government bodies. Even Chinese nationals working overseas weren't exempt, with the government saying that they, too, would be "investigated according to the law," according to a report in the Financial Times.
Bitcoin and other cryptocurrencies dropped on the news. Currently, bitcoin was down 4.5 percent at the time of publication, and ethereum was down 7.5 percent.
Read 8 remaining paragraphs | Comments