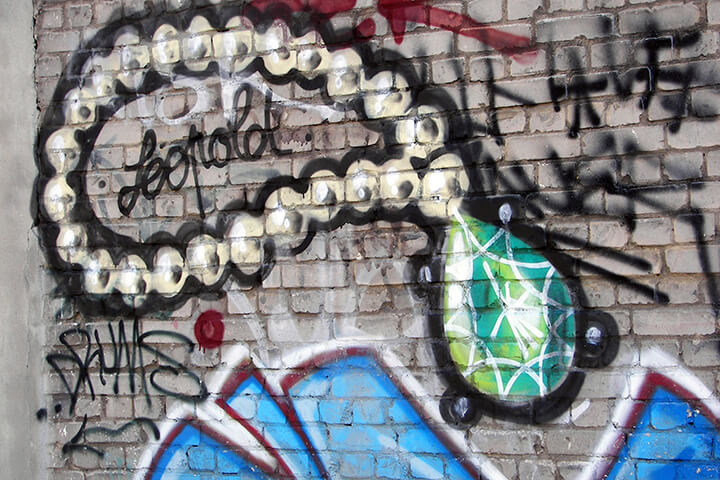 Im aktuellen #DealMonitor für den 4. März werfen wir wieder einen Blick auf die wichtigsten, spannendsten und interessantesten Investments und Exits des Tages in der DACH-Region. Alle Deals der Vortage gibt es im großen und übersichtlichen #DealMonitor-Archiv.
INVESTMENTS
Nextmarkets 
+++ Die börsennotierte Cryptology Asset Group, also Unternehmer Christian Angermayer, die DEWB und Co. investieren 30 Millionen US-Dollar in das Kölner FinTech nextmarkets. PayPal-Mitgründer Peter Thiel investierte 2016 gemeinsam mit FinLab und Extrotel, dem Family Office der Familie Strascheg, bereits 3,5 Millionen Euro in nextmarkets, das als Lern- und Ausbildungsplattform für die Börse an den Start ging. Inzwischen positioniert sich die Jungfirma als "Europas gebührenfreier Online Broker". Der Neobroker wurde 2014 von den Brüdern Manuel Heyden und Dominic Heyden gegründet, die zuvor die Social-Trading-Plattform ayondo ins Leben gerufen und verkauft haben. Das Fintech beschäftigt derzeit knapp 40 Mitarbeiter. Das frische Kapital "soll die europäische Expansion des FinTech-Unternehmens weiter beschleunigen und nextmarkets als führenden Neobroker in Europa etablieren".
The Stryze Group
+++ Jetzt offiziell: Alstin Capital, also Carsten Maschmeyer, investiert – wie bereits Ende Januar berichtet – gemeinsam mit Thrasio-Finanzierer Upper90 und einer Stiftung bis zu 100 Millionen US-Dollar in The Stryze Group, die aus dem Berliner Unternehmen ManuCo hervorgegangen ist. "The new capital in combination with the exceptional brand building and M&A expertise of the founders Sebastian Funke, Taro Niggemann, Mark Hartmann and Sascha Krause will drive the team to develop new products every month and acquire authentic brands and products from external business owners", schreibt Alstin auf Linkedin. Der Stryze-Vorgänger ManuCo betreibt seit etlichen Jahren Direct-to-Consumer-Brands wie Gourmesso, Glorybrew, Barista Moments, Amazy, Lineavi, High Pulse, Eberbart, Bella & Balu sowie Nutrani.  Im Gegensatz zu vielen Thrasio-Klonen sind die Stryze-Macher somit bereits ganz tief im Thema. 
Anzeige
+++ In unserem Newsletter Startup-Radar berichten wir einmal in der Woche über neue Startups. Alle Startups stellen wir in unserem kostenpflichtigen Newsletter kurz und knapp vor und bringen sie so auf den Radar der Startup-Szene. Jetzt unseren Newsletter Startup-Radar abonnieren und 30 Tage kostenlos testen!
Monite
+++ Tomahawk (Cedric Waldburger), signals Pre-Seed, Inventures, Runa Capital und Business Angels wie Ralph Müller, Cornelius Walter und Alfred Schorno investieren 1,1 Millionen Euro in das junge Berliner Fintech Monite. Die Jungfirma, die von Ivan Maryasin, zuletzt Head of Growth bei Penta, und Andrey Korchak (Tochka Bank) gegründet wurde, bietet eine "All-in-one Software für sämtliche Buchhaltungsaufgaben und Aufgaben des Rechnungswesens in KMUs" an. Das Startup schreibt zu seinem Tool: "It lets you do banking, invoice clients, receive & pay incoming bills, log expenses and pay reimbursements – all in one interface".
Forget Finance
+++ Business Angels wie Finanztip-Gründer Marcus Wolsdorf und Personio-Gründer Hanno Renner investieren 700.000 Euro in Forget Finance. Bei Forget Finance handelt es sich um einen "digitalen Finanzcoach". Das B2C-FinTech aus Berlin möchte seine Kunden beraten, wie sie gemäß "ihrer eigenen Werte mehr aus deinem Geld machen können". Gegründet wurde das Startup von Konradin Breyer, früher Freeletics, und Jurek Herwig.
Givetastic
+++ Der Berliner Kapitalgeber APX, hinter dem Axel Springer und Porsche stecken, investiert in Givetastic aus Hannover. Das junge Startup, das von Vidya Munde-Müller und Viji Villadathu gegründet wurde, kümmert sich um Corporate Social Responsibility. Auf der Website heißt es: "Befähigen Sie Ihre Mitarbeitende, sich an sozialen und ökologischen Projekten zu beteiligen und soziale Wirkung zu erzielen!"
Medieninsider 
+++ Der next media accelerator (NMA) investiert in den digitalen Mediendienst Medieninsider und sichert sich 10 % am Berliner Unternehmen. Medieninsider wurde 2020 von Marvin Schade und Matthias Bannert gegründet. Das junge Medien-Startup positioniert sich als "Informationsangebot für Medienschaffende". Das junge Medienmagazin setzt bei der Refinanzierung insbesondere aus kostenpflichtige Mitgliedschaften.
FUSION
Staffbase / Bananatag 
+++ Das Chemnitzer Startup Staffbase, 2014 gegründet, fusioniert mit seinem kanadischem Wettberber Bananatag, der 2011 an den Start ging. "Unter der Marke Staffbase bündeln die Anbieter ihre Expertise für Kommunikationskanäle wie zum Beispiel Intranets, Mitarbeiter-Apps oder E-Mail-Lösungen und bauen damit ihre Vorreiterschaft aus", teilen die Unternehmen mit. Staffbase bietet eine Plattform, mit der Unternehmen ohne großen Aufwand eigene Mitarbeiter-Apps für den internen Gebrauch erstellen können, an. Über diese können die Nutzer etwa Nachrichten verschicken oder Schulungsvideos abrufen. Das fusionierte Unternehmen beschäftigt nun 450 Mitarbeiter. "Das gemeinsame Unternehmen steigt zum größten, umsatzstärksten und am schnellsten wachsenden Anbieter für interne Kommunikationssoftware am Markt auf", schreiben die Firmen zum Zusammenschluss. Insight Partners, e.ventures und Capnamic Ventures investierten zuletzt 20 Millionen Euro in Staffbase. Seit dem Start flossen über 30 Millionen in das Unternehmen. 2019 erwirtschaftete Staffbase einen Umsatz in Höhe von 10,2 Millionen Euro, der Jahresfehlbetrag lag bei 9,6 Millionen. Das Bananatag-Team setzte bisher auf Bootstrapping. Die Bananatag-Gründer sind künftig an Staffbase beteiligt.
PODCAST
Insider
+++ Schon die neue Insider-Ausgabe mit Sven Schmidt gehört? In der aktuellen Folge geht es um Gorillas, Charles, Jodel, Supercam, Gitpod, Careship, Capnamic Ventures, AdJust, LeanIX, staffbase und den Spac-Boom.
Abonnieren: Die Podcasts von deutsche-startups.de könnt ihr bei Amazon Music – Apple Podcasts – Castbox – Deezer – Google Podcasts – iHeartRadio – Overcast – PlayerFM – Podimo – Spotify – SoundCloud oder per RSS-Feed abonnieren.
Achtung! Wir freuen uns über Tipps, Infos und Hinweise, was wir in unserem #DealMonitor alles so aufgreifen sollten. Schreibt uns eure Vorschläge entweder ganz klassisch per E-Mail oder nutzt unsere "Stille Post", unseren Briefkasten für Insider-Infos.
Startup-Jobs: Auf der Suche nach einer neuen Herausforderung? In der unserer Jobbörse findet Ihr Stellenanzeigen von Startups und Unternehmen.
Foto (oben): azrael74