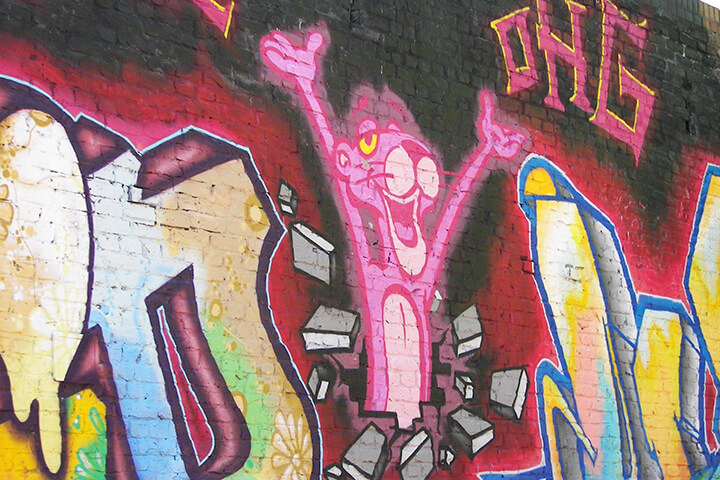 Im aktuellen #DealMonitor für den 4. Oktober werfen wir wieder einen Blick auf die wichtigsten, spannendsten und interessantesten Investments und Exits des Tages in der DACH-Region. Alle Deals der Vortage gibt es im großen und übersichtlichen #DealMonitor-Archiv.
INVESTMENTS
Y42
+++ Insight Partners und Atomico investieren nach unseren Informationen zwischen 25 und 30 Millionen US-Dollar in Y42. Die Bewertung soll bei rund 150 Millionen (Pre-Money) liegen.La Famiglia sowie die Gründer von Foodspring, Personio, AeroMobil und Petlab investierten erst im März dieses Jahres 2,9 Millionen US-Dollar in das Unternehmen, das früher als Datos Intelligence bekannt war.  Die Jungfirma beschreibt sich so: "y42 is a no-code business intelligence platform for loading, cleaning, connecting, visualizing and sharing data". y42 wurde 2020 von Hung Dang gegründet. Mehr im Insider-Podcast #EXKLUSIV
Sparetech
+++ Der Berliner Geldgeber Headline (früher als e.ventures bekannt), der ehemalige Klöckner-Chef Gisbert Rühl, Pitch-Gründer Christian Reber, BCG Digital Ventures-Macher Stefan Gross-Selbeck und Staffbase-Gründer Martin Böhringer investieren nach unseren Informationen eine Millionensumme in Sparetech. Das Unternehmen aus Stuttgart entwickelt "eine Kollaborations-Plattform auf der produzierende Unternehmen ihren Bestand an Ersatzteilen digitalisieren, den Bedarf verwalten, Ersatzteile verschiedener Anbieter vergleichen und passende Teile bestellen können". Das Unternehmen wurde 2018 von Martin Weber und Lukas Biedermann gegründet. Mehr im Insider-Podcast #EXKLUSIV
Clarisights
+++ Der amerikanische Top-Geldgeber Sequoia Capital investiert nach unseren Informationen in Clarisights. Das Startup, das 2018 von Arun Srinivasan gegründet wurde, positioniert sich als Marketing-Tool. "Clarisights streamlines reporting for sophisticated performance marketing teams. It automatically integrates, processes and visualises all your data from all of your marketing, analytical and attribution sources", heißt es auf der Website. Clarisights hat starke Wurzeln in Berlin, auch wenn der Firmensitz inzwischen Palo Alto ist. Cavalry Ventures und signals Venture Capital unterstützen das Unternehmen schon länger. Mehr im Insider-Podcast #EXKLUSIV
PSPDFkit 
+++ Insight Partners investiert 100 Millionen Euro in PSPDFkit. Das Wiener Startup, das 2013 von Peter Steinberger gegründet wurde und bisher komplett gebootstrappt war, kümmert sich darum, dass verschiedene Dokumenten-Formate, allen voran PDFs und Bilder überall richtig und nutzerfreundlich angezeigt werden. "PSPDFKit develops software development toolkits and related frameworks which enable document creation, manipulation, collaboration, and innovation within its customers' applications", teilt das Unternehmen in eigener Sache mit. Unternehmen wie Dropbox, DocuSign, SAP, IBM, Volkswagen und Fabasoft nutzen PSPDFkit bereits. 60 MItarbeiter:innen arbeiten derzeit für das Unternehmen.
fruitcore robotics
+++ UVC Partners, btov Partners und CNB Capital investieren 17 Millionen Euro in fruitcore robotics. Das Konstanzer Startup entwickelt mit Horst (Highly Optimized Robotic Systems Technology) ein Robotersystem, um "die Automatisierung mit Industrierobotern für die breite Masse zu ermöglichen". fruitcore robotics wurde 2017 gegründet und beschäftigt mehr als 80 Mitarbeiter:innen.
MERGERS & ACQUISITIONS
svarmony
+++ Die beiden AR-Firmen innovation.rocks und Augmentaio fusionieren zum Unternehmen svarmony. "Als einzigartiger Dienstleister am Markt bildet svarmony die gesamte Leistungskette im Bereich AR ab: von Consulting über Konzeption und Kreation bis hin zur technischen Implementierung und dem Roll-Out", teilen die Jungunternehmen mit. Das neue Unternehmen wird von Arne Schönleben, bislang innovation.rocks, und Sascha Kiener, Gründer von Augmentaio geführt.
Achtung! Wir freuen uns über Tipps, Infos und Hinweise, was wir in unserem #DealMonitor alles so aufgreifen sollten. Schreibt uns eure Vorschläge entweder ganz klassisch per E-Mail oder nutzt unsere "Stille Post", unseren Briefkasten für Insider-Infos.
Startup-Jobs: Auf der Suche nach einer neuen Herausforderung? In der unserer Jobbörse findet Ihr Stellenanzeigen von Startups und Unternehmen.
Foto (oben): azrael74