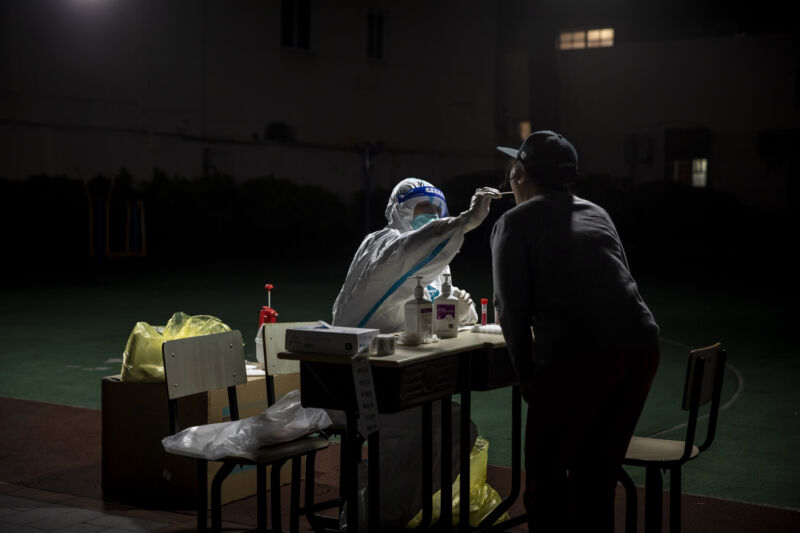 Shanghai and more than a dozen other cities in China are now under full or partial lockdown as the country faces its most significant spike of COVID-19 cases yet in the pandemic. But amid rapid increases in cases from the ultratransmissible omicron variant and China's relatively low vaccination rate among its elderly, some experts are left scratching their heads over the lack of reported deaths.
In Shanghai, a city of around 26 million that functions as the country's financial hub, residents' patience has run out as they enter a second week of full, draconian lockdown. Videos have circulated online of people screaming from their apartments and berating officials over food shortages. There are reports of people being denied medical care and forced into crowded quarantine facilities. At the beginning of lockdowns, officials were widely criticized for separating parents from young children, including breastfeeding infants.
China reported more than 200,000 infections in Shanghai since the outbreak began last month. The vast majority of those are said to be mild or asymptomatic. So far, Chinese officials have reported that only one case in the city has been considered severe, and no deaths from COVID-19 have been reported.
Read 3 remaining paragraphs | Comments