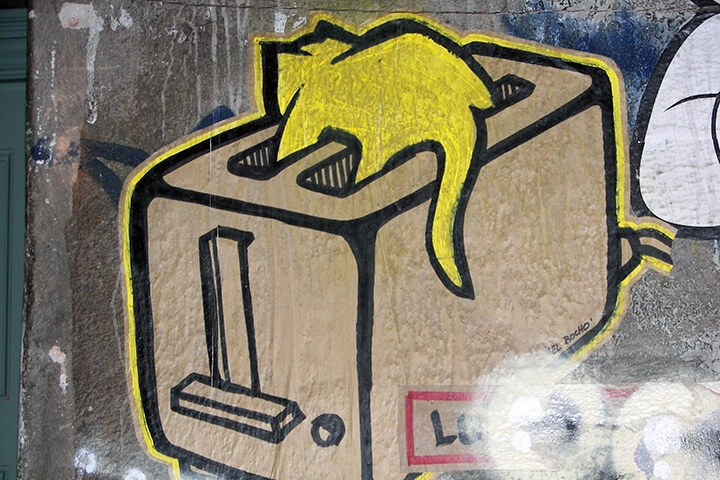 Im aktuellen 
#

DealMonitor
 für den 20. Oktober werfen wir wieder einen Blick auf die wichtigsten, spannendsten und interessantesten Investments und Exits des Tages in der DACH-Region. Alle Deals der Vortage gibt es im großen und übersichtlichen 
#DealMonitor-Archiv.
INVESTMENTS
Unstoppable Finance
+++ Speedinvest, Inflection, Backed, Cadenza, Discovery Ventures, Fabric Ventures, Rockaway Blockchain Fund und diverse Angels-Investoren investieren 4,5 Millionen Euro in Unstoppable Finance. Das Motto von Unstoppable Finance lautet: "Making DeFi Accessible". Hinter dem FinTech aus Berlin stecken solarisbank-Gründer Peter Grosskopf und Börse Stuttgart Digital Exchange-Macher Maximilian von Wallenberg-Pachaly. Das Team teilt zum Konzept mit: The Future of Finance is Decentralized. We're Building the Access Layer".
Floy
+++ Jetzt offiziell: 10x Founders, xdeck sowie Business Angels wie Christian Vollmann, Oliver Zirwes, Robert Maier und Oliver Roskopf investieren 1,3 Millionen Euro in Floy – siehe Linkedin. Das Münchner E-Health-Startup, das 2021 von Leander Märkisch und Benedikt Schneider gegründet wurde, greift Mediziner:innen unter die Arme. "Our first AI product helps radiologists to detect rare and deadly diseases that are typically overlooked in medical images", teilt die Jungfirma mit. Im Insider-Podcast haben wir Ende September über das Investment berichtet.
Heritage Type Co.
+++ Speedinvest, Shio Capital, BLN Capital und Joyance Partners sowie Angel-Investoren wie Ramzi Rizk Paul Schwarzenholz, Björn Kolbmüller und Karl Christian Vogel investieren 1,9 Millionen US-Dollar in Heritage Type Co – siehe tech.eu. Das Startup aus Berlin, das 2020 von Nicolas Heymann und Tobias Saul gegründet wurde, setzt auf stylische Vintage-Design-Vorlagen. Unternehmen wie Netflix, Milka und Ravensburger setzen bereits auf die Jungfirma.
Tomorrow
+++ Die grüne Smartphone-Bank Tomorrow, die gerade erst 14 Millionen Euro von Investoren eingesammelt hat, sammelt via Crowdinvesting nun weitere 8 Millionen ein. "Ursprünglich war im Rahmen des Crowdinvestings nur eine Finanzierungssumme von fünf Millionen Euro geplant", teilt das Unternehmen mit. Das Fintech wurde 2017 von Michael Schweikart, Jakob Berndt und Inas Nureldin gegründet. Momentan verfügt die Neobank, eine Mischung aus N26 und GLS, über rund 90.000 Nutzer:innen. Mehr über Tomorrow
MERGERS & ACQUISITIONS
Fit Analytics
+++ Der Snapchat-Betreiber Snap übernahm im Frühjahr dieses Jahres das Berliner Startup Fit Analytics, das Kunden von Online-Shops hilft, die passende Kleidergröße zu finden. Jetzt ist auch der Kaufpreis bekannt: Snap zahlte 124,5 Millionen US-Dollar für die Jungfirma. Fit Analytics, das rund 100 Mitabeiter:innen beschäftigt, ging 2014 auf dem Unternehmen UPcload (2011 gegründet) hervor. Zu den Kunden der Jungfirma gehören asos, Lacoste und Calvin Klein. Laut Jahresabschluss 2019 erwirtschaftete das Unternehmen einen Jahresüberschuss in Höhe von 1,2 Millionen Euro (Vorjahr: 1,8 Millionen). Zu den Investoren von Fit Analytics gehörten unter anderem Flink-Macher Oliver Merkel, Björn Jopen, Hans-Rudolf Dicke, Olav Sehlbach und Martin Fröhlich. In den vergangenen Jahren scheinen weniger als 1 Million Euro in Fit Analytics geflossen zu sein. Mehr im Insider-Podcast 
Spain-Holiday
+++ Die Münchner Ferienhaus-Suchmaschine Holidu übernimmt Spain-Holiday und fusioniert das Geschäft mit seiner Tochtergesellschaft Bookiply. "Mit der Übernahme vergrößert die Holidu-Tochtergesellschaft Bookiply, die sich mit Software und Service an Ferienhausvermieter richtet, ihren Kundenstamm beachtlich und wird damit zum Marktführer in der Vermittlung und Verwaltung von Objekten in Spanien", teilt das Unternehmen mit.  83North, Prime Ventures, EQT Ventures, Coparion, Senovo, Kees Koolen, Lios Ventures sowie Chris Hitchen investierten zuletzt 37 Millionen Euro in Holidu. Das Startup, das 2014 von den Brüdern Johannes und Michael Siebers gegründet wurde, sammelte zuvor bereits 40 Millionen ein. Insgesamt flossen nun somit schon mehr als 100 Millionen Euro in die Ferienhausplattform. Mehr über Holidu
VENTURE CAPITAL
Cherry Ventures
+++ Der Berliner Kapitalgeber Cherry Ventures, der 2012 von Christian Meermann, Daniel Glasner, Filip Dames gestartet wurde, legt nach unseren Informationen derzeit seinen vierten Fonds auf. Die Zielmarke liegt diesmal bei 225 Millionen Euro. Zudem planen die Hauptstädter einen eigenen Krypto-Fonds. Zielgröße sind dabei 25 Millionen. Erst 2019 legte Cherry Ventures seinen dritten Fonds (175 Millionen) auf. In den vergangenen Jahren investierte Cherry in Unternehmen wie Flink, Flixbus, Auto1,, flaschenpost.de, Quandoo und Moss. Mehr im Insider-Podcast  #EXKLUSIV
Earlybird UNI-X Fonds
+++ Der Berliner Kapitalgeber Earlybird Venture Capital legt mit dem Earlybird UNI-X Fonds, der 75 Millionen Euro schwer ist, einen Ableger auf, der gezielt in Deep-Tech-Innovationen aus europäischen Universitäten investieren soll. "Der Fonds zielt auf Pre-Seed- und frühe Seed-Investitionen und insbesondere auf Spin-Offs aus dem technischen universitären Umfeld. Der Earlybird UNI-X Fonds wird sehr frühe Startups finanziell unterstützen und begleiten, um den Aufbau von Unternehmerteams, die Entwicklung ihrer Geschäftspläne und die Vorbereitung eines "Proof of Concept" zu ermöglichen", teilt der Geldgeber mit.
STOCK MARKET
GFJ ESG Akquisition I
+++ Ex-Klöckner-Chef Gisbert Rühl legt zusammen mit Florian Fritsch und relayr-Macher Josef Brunner den SPAC GFJ ESG Akquisition I auf – siehe Gründerszene. Im Bericht heißt es: "Mit dem Spac plant das Trio rund 125 bis 150 Millionen Euro einzusammeln und damit ein Unternehmen im Wert von mindestens 500 Millionen Euro zu übernehmen und an die Börse zu bringen. Der Fokus des Spacs liegt auf europäischen Green-Tech-Unternehmen".
Achtung! Wir freuen uns über Tipps, Infos und Hinweise, was wir in unserem #DealMonitor alles so aufgreifen sollten. Schreibt uns eure Vorschläge entweder ganz klassisch per E-Mail oder nutzt unsere "Stille Post", unseren Briefkasten für Insider-Infos.
Startup-Jobs: Auf der Suche nach einer neuen Herausforderung? In der unserer Jobbörse findet Ihr Stellenanzeigen von Startups und Unternehmen.
Foto (oben): azrael74
#10x-founders, #aktuell, #backed, #berlin, #bln-capital, #bookiply, #cadenza, #cherry-ventures, #crowdinvesting, #decentralized-finance, #defi, #discovery-ventures, #e-health, #earlybird-uni-x-fonds, #earlybird-venture-capital, #fabric-ventures, #fintech, #fit-analytics, #floy, #gfj-esg-akquisition-i, #hamburg, #heritage-type-co, #holidu, #inflection, #joyance-partners, #munchen, #rockaway-blockchain-fund, #shio-capital, #snap, #snapchat, #spac, #speedinvest, #tomorrow, #travel, #unstoppable-finance, #venture-capital, #xdeck