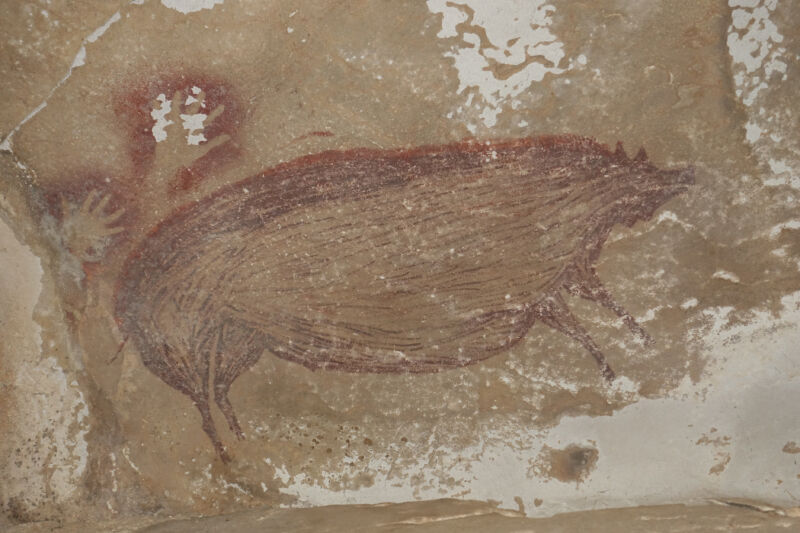 A pig painted on the wall of an Indonesian cave is the world's oldest figurative art—that is, it's the oldest known drawing of something,
rather than an abstract design or a stencil.
The 45,500-year-old ocher painting depicts a Sulawesi warty pig, which appears to be watching a standoff between two other pigs. If that interpretation is correct, the painting is also a contender for the world's oldest narrative scene. And it hints at how much the earliest Indonesians observed and recorded about the animals and ecosystems around them. A growing pile of evidence tells us that the first people to reach the islands of Indonesia carried with them a culture of art and visual storytelling, as well as the means to cross the expanses of water between the islands, eventually reaching Australia.
Read 12 remaining paragraphs | Comments