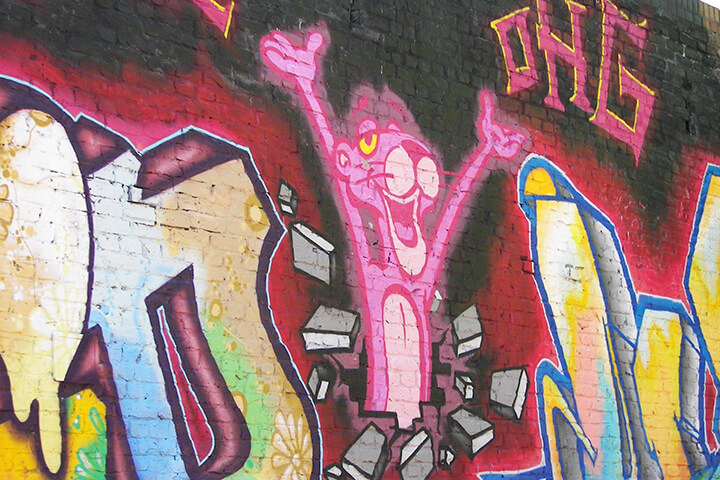 Im #DealMonitor für den 21. Juni werfen wir einen Blick auf die wichtigsten, spannendsten und interessantesten Investments und Exits des Tages in der DACH-Region. Alle Deals der Vortage gibt es im großen und übersichtlichen #DealMonitor-Archiv.
INVESTMENTS
Omio
+++ Die amerikanische Investmentbank Lazard Asset Management, Stack Capital Group, NEA, Temasek und Co. investieren 80 Millionen US-Dollar in Omio. Über das Berliner Unicorn, 2013 von Naren Shaar gegründet, können Nutzer Bahn-, Bus- sowie Flugtickets vergleichen und auch buchen. Temasek, Kinnevik, Goldman Sachs, NEA und Kleiner Perkins investierten im Sommer 2020 rund 100 Millionen Dollar in das Travel-Startup. Insgesamt flossen nun schon rund 380 Millionen Dollar in Omio. "Aus dem Unternehmensumfeld heißt es jedoch, es habe sich um eine Flat Round gehandelt – die Bewertung ist also im Vergleich zur Vorrunde gleich geblieben", schreibt Gründerszene zum Investment. "Diese Finanzierung durch eine starke Investorengruppe nach mehr als zwei harten Jahren unterstreicht das enorme Potenzial unseres Geschäftsmodells sowie unsere Überzeugung, dass das menschliche Bedürfnis zu reisen ungebrochen ist. Das eingeworbene Kapital wird umsichtig eingesetzt, um die globalen Expansionsaktivitäten, einschließlich Unternehmenskäufe, wieder voranzutreiben", teilt Omio mit. Mehr über Omio
Enpal
+++ Prime Capital stellt dem Berliner Unicorn Enpal im Rahmen eines nachrangigen Mezzanine-Darlehen 70 Millionen Euro zur Verfügung. "Diese Finanzierungszusage schließt sich der Finanzierung durch von BlackRock beratene Fonds vom September 2021 von 345 Millionen Euro an", teilt das Unternehmen mit. Das 2017 von Mario Kohle (Käuferportal-Gründer), Viktor Wingert und Jochen Ziervogel gegründete Unternehmen, das Solaranlagen vermietet, sammelte nun schon 800 Millionen Euro ein – "davon 500 Millionen Refinanzierungskapital und 300 Millionen Wachstumskapital". In der Presseaussendung heißt es weiter: "Zugleich arbeitet Enpal daran, mit bestehenden und neuen Geldgebern weitere Finanzierungslinien aufzunehmen, um damit die Fremdkapitalzusagen auf über 1 Milliarde Euro zu steigern". Mehr über Enpal 
Wingcopter 
+++ Die Rewe Group, Salvia, XAI Techologies, der japanischen Handelskonzern Itochu sowie Altinvestoren wie Futury Capital und Xplorer Capital investieren 42 Millionen Euro in Wingcopter. Das Startup aus Weiterstadt, das Transportdrohnen für humanitäre und zivile Anwendungen entwickelt, wurde 2017 von Tom Plümmer, Jonathan Hesselbarth und Ansgar Kadur gegründet. "Die neue Finanzierung ermöglicht es Wingcopter, seine Drone-Delivery-Dienstleistungen rund um den Globus auszubauen", teilt das Unternehmen mit. Xplorer Capital aus dem Silicon Valley und der hessische Geldgeber Futury Regio Growth Fund sowie Futury Ventures und Hessen Kapital investierten zuletzt 22 Millionen US-Dollar in Wingcopter. Mehr über Wingcopter
TradeLink
+++ Insight Partners und die Altinvestoren Point Nine Capital und Fly Ventures investieren 12 Millionen Euro in TradeLink. Das Münchner Startup, das Anfang 2020 von Frederic Krahforst, Tobias Nendel (Outfittery-Mitgründer) und Michael Bücker gegründet wurde, positioniert sich als "digitale Lösung für Liefer- und Transportabstimmung rund um das Lager". Zielgruppe sind insbesondere Logistikleiter, Kontraktlogistiker und Lagerleiter. "The funding will be used to enhance the functionalities of the SaaS platform and scale marketing and sales activities to deliver the simplest and most effective platform to collaborate in logistics and supply chains. We are really excited about the future", teilt das Unternehmen mit. Mehr über TradeLink 
Kranus Health
+++ Der französische Investor Karista, Peak Pride, Altinvestoren wie High-Tech Gründerfonds (HTGF) und A Round Capital sowie mehrere Angel-Investoren investieren 6,5 Millionen US-Dollar in Kranus Health. Das Berliner Startup, von Thilo Kleinschmidt und Jens Nörtershäuser gegründet, möchte "Männern durch einen einfachen und unkomplizierten Zugang zu neuester medizinischer Versorgung ein gesünderes und längeres Leben ermöglichen". "Das Geld investieren wir in den Ausbau des Vertriebs in Deutschland, um möglichst viele Patienten mit unserer Therapie zu erreichen", teilt das Unternehmen mit. Mehr über Kranus Health
Roq.ad
+++ DNX Ventures, AperiamVentures und OCA Ventures investieren 7 Millionen US-Dollar in Roq.ad. "Roq.ad will use the funding to expand commercial and technology teams, fuel growth in new segments and geographies, and accelerate the distance between its product and competitors", teilt das Unternehmen mit. Das Berliner Unternehmen, 2015 vom Ex-madvertise-Macher Carsten Frien in Berlin gegründet, ermöglichte einst Werbetreibenden Storytelling über verschiedene Endgeräte zu betreiben. Inzwischen positioniert sich die Jungfirma als "GDPR/CCPA-compliant, probabilistic, multi-device identity resolution provider". K – New Media, Astutia Ventures, pd ventures, NWZ Digital, media + more Venture und diverse weitere Investoren setzten in der Anfangszeit auf Roq.ad. Bis Ende 2017 flossen rund 1,7 Millionen in das Startup. Im Rahmen einer Planinsolvenz erfolgte 2019 der Neustart von Roq.ad. Mehr über Roq.ad
Vaeridion 
+++ Jetzt offiziell: Vsquared Ventures, Project A Ventures und Finanzcheck.de-Gründer Andreas Kupke investieren – wie Ende Mai im Insider-Podcast berichtet – in Vaeridion. Im Rahmen der Investmentrunde fließen 3,2 Millionen Euro. Das Startup aus München, das von den ehemaligen Airbus-Mitarbeitern Sebastian Seemann und Ivor van Dartel gegründet wurde, kümmert sich um "Green Air Mobility". Das elektrische Flugzeug der Jungfirma soll neun Passagiere plus Crew bis zu 500 Kilometer transportieren können. Mehr über Vaeridion
Evy Solutions
+++ "Gesellschafter sowie Bestandsinvestoren" investieren 1,6 Millionen Euro in Evy Solutions. Das Kölner Startup, 2017 von Michael Vogel und Arian Storch gegründet, kümmert sich um KI-gestützte Dokumentenverarbeitung und Prozessautomatisierung. "Wir werden das Geld für den weiteren Ausbau unseres Geschäfts in der DACH-Region nutzen", teilt die Jungfirma mit.  27 Mitarbeiter:innen arbeiten derzeit für Evy Solutions. Mehr über Evy Solutions
TextCortex
+++ btov Partners, Speedinvest, Entrepreneur First sowie Business Angels wie Amar Shah und Holger Hengstler investieren 1,2 Millionen US-Dollar in TextCortex. Das Startup aus Berlin, von Dominik Lambersy und Ceyhun Derinbogaz gegründet, generiert auf Knopfdruck kurze Social-Media-Texte. "Use our AI product description generator tool to create unique, captivating & SEO-optimized content for your Ecommerce store within seconds. Start creating product descriptions that convert", heißt es auf der Website.
renovido
+++ Nicht genannte Geldgeber investieren eine siebenstellige Summe in renovido. Das Startup aus Mönchengladbach, 2020 von Julian Roth-Schmidt und Willi Rack gegründet, bietet Küchen-Abos an. "Um ein Küchen-Abo mit so niedrigen Preisen realisieren zu können, haben wir die Produktauswahl und den Prozess bis ins letzte Detail optimiert", heißt es auf der Website. 8 Mitarbeiter:innen arbeiten derzeit für renovido.
MERGERS & ACQUISITIONS
Echobot
+++ Das Karlsruher Sales-Intelligence-Unternehmen Echobot und das finnische Unternehmen Leadfeeder, das sich um Web-Visitor-Analyse kümmert, fusionieren. Das amerikanische Private-Equity-Unternehmen Great Hill Partners "setzt 180 Millionen Euro ein, um den Zusammenschluss zu unterstützen und dem neu gegründeten Unternehmen dabei zu helfen, seine Produktinnovationen voranzutreiben, seine Vertriebstrukturen zu erweitern und das internationale Wachstum zu beschleunigen". Weitere 50 Millionen Euro stehen für weitere Übernahmen zur Verfügung. Das neue Unternehmenmit Hauptsitz in Karlsruhe beschäftigt 250 Mitarbeiter:innen. Echobot wurde 2011 von Bastian Karweg gegründet. Leadfeeder ging 2012 an den Start.
VENTURE CAPITAL
G+D Ventures
+++ Die Europäische Investitionsbank (EIB) und G+D Ventures, der Venture Capital-Ableger des Sicherheitsunternehmens Giesecke+Devrient (G+D), gründen eine "Co-Investment-Plattform zur Investition in europäische TrustTech-Startups". Die beiden Partner stellen dafür jeweils 25 Millionen Euro zur Verfügung. "Ziel des Fonds ist es, in die Entwicklung innovativer Lösungen zu investieren, die dazu beitragen, das Vertrauen (Trust) in eine digitale (Tech) Gesellschaft zu stärken. Dazu zählen unter anderem Lösungen für Cybersecurity, Technologien zum Schutz der Privatsphäre, das Management digitaler Identitäten, sowie sichere Authentifizierungs- und Zahlungssysteme", heißt es in der Presseaussendung.
Startup-Jobs: Auf der Suche nach einer neuen Herausforderung? In der unserer Jobbörse findet Ihr Stellenanzeigen von Startups und Unternehmen.
Foto (oben): azrael74