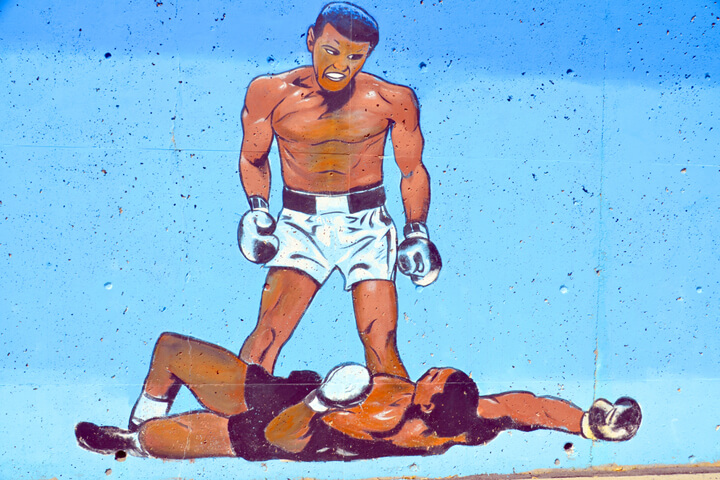 Im aktuellen #DealMonitor für den 9. Juni werfen wir wieder einen Blick auf die wichtigsten, spannendsten und interessantesten Investments und Exits des Tages in der DACH-Region. Alle Deals der Vortage gibt es im großen und übersichtlichen #DealMonitor-Archiv.
INVESTMENTS
Scalable Capital
+++ Jetzt offiziell! Der chinesische Techkonzern Tencent und Altinvestoren investieren 180 Millionen US-Dollar in Scalable Capital. Der digitale Vermögensverwalter, der 2014 von Florian Prucker, Erik Podzuweit, Patrick Pöschl, Adam French und Stefan Mittnik gegründet wurde, sammelt nun schon 320 Millionen Dollar ein. "Das neue Kapital wird verwendet, um das europäische Wachstum von Scalable Capital zu beschleunigen und den Aufbau eines ganzheitlichen digitalen Vermögensverwaltungs- und Brokerage-Angebots fortzusetzen", teilt die Jungfirma mit. Im Zuge der aktuellen Investmentrunde steigt das Unternehmen aus München zum Unicorn auf. Die Bewertung liegt bei 1,4 Milliarden Dollar (Post-Money). 230 Mitarbeiter:innen arbeiten derzeit für Scalable Capital. Zuletzt sammelte das der Neobroker und Robo-Advisor 50 Millionen Euro ein – unter anderem von Hedosophia, BlackRock, HV Capital und Tengelmann Ventures. Im Insider-Podcast haben wir bereits am Montag über das Investment berichtet. Mehr über Scalable Capital
peaq
+++ Die Beteiligungsgesellschaft Scherzer & Co., Werner Geissler, ehemaliger Vice-Chairman von Procter & Gamble, und Meteoric VC investieren 2,5 Millionen Euro in peaq. Das Startup aus Berlin, das 2017 von Till Wendler, Julia Poenitzsch, Max Thake und Leonard Dorlöchter gegründet wurde,  möchte Unternehmen dabei helfen, Prozesse zu automatisieren und Kosten einzusparen. Dafür setzt das peaq-Team auf sogenannte Distributed Ledger Technology. "Unsere dezentrale Infrastruktur transformiert das Internet der Dinge in die hyper-vernetzte Economy of Things", verspricht das Startup. Mehrere Angel-Investoren investierten zuvor bereits 750.000 Euro in peaq.
Flow Lab
Der Berliner Kapitalgeber IBB Ventures, APX, der Frühphaseninvestor von Axel Springer und Porsche, sowie einige Business Angels investieren 1 Million Euro in das Berliner Startup Flow Lab. Die Jungfirma, die 2018 von Jonas Vossler, David Jacob und Peter Schwarz gegründet wurde, entwickelt eine individuelle Mental-Trainings-App. "Mit Hilfe von geführten Audiosessions lernst du Schritt für Schritt, auch unter Stress produktive Höchstleistungen zu erzielen", heißt es auf der Website. APX, die Unternehmensberatung IIC Solutions und drei Business Angels investierten zuvor bereits 285.000 Euro in Flow Lab.
Travelcircus
+++ Die Altinvestoren investieren eine siebenstellige Summe in Travelcircus. Das Startup, das von 2014 von Nils Brosch, Bastian Böckenhüser, Mathias Zeitler und Robert Anders gegründet wurde, kümmert sich um "handverlesene Kurzreisepakete im DACH-Raum". In der Vergangenheit investierten Geldgeber wie Airbridge Equity Partners, Tengelmann Ventures, MairDumont Ventures, IBB Ventures und Howzat Growth rund 7,5 Millionen Euro in die Jungfirma. 70 Mitarbeiter:innen wirkten derzeit für Travelcircus.
VENTURE CAPITAL
Emerge Accelerator
+++ Die Investoren SoftBank und Speedinvest starten mit Emerge Accelerator ein Programm für "mehr Diversität in der europäischen Tech-Branche". Der Emerge Accelerator richtet sich gezielt an "Startups, die mindestens eine/n Gründer*in haben, der oder die sich als People of Color, weiblich, LGBTQ+, Mensch mit Behinderung oder Geflüchtete*r identifiziert". Zu den Unterstützer:innen des Emerge Accelerators gehören Cherry Ventures, Breega, firstminute Capital und Kindred. In den USA investierte SoftBank im Rahmen der ersten Emerge-Reihe insgesamt 5 Millionen US-Dollar in 13 Startups.
Achtung! Wir freuen uns über Tipps, Infos und Hinweise, was wir in unserem #DealMonitor alles so aufgreifen sollten. Schreibt uns eure Vorschläge entweder ganz klassisch per E-Mail oder nutzt unsere "Stille Post", unseren Briefkasten für Insider-Infos.
Startup-Jobs: Auf der Suche nach einer neuen Herausforderung? In der unserer Jobbörse findet Ihr Stellenanzeigen von Startups und Unternehmen.
Foto (oben): azrael74