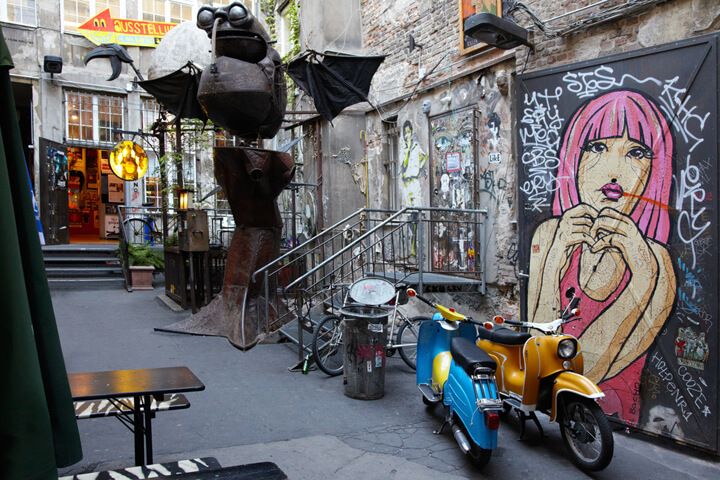 Im aktuellen #DealMonitor für den 29. September werfen wir wieder einen Blick auf die wichtigsten, spannendsten und interessantesten Investments und Exits des Tages. Alle Deals der Vortage gibt es im großen und übersichtlichen #DealMonitor-Archiv.
INVESTMENTS
Bitpanda
+++ Valar Ventures, also Peter Thiel, und Altinevstoren wie Speedinvest investieren 52 Millionen US-Dollar in Bitpanda. Über die Plattform des Wiener Startups können Nutzer insbesondere Bitcoins und Gold handeln. Das FinTech wurde 2014 von Eric Demuth, Paul Klanschek und Christian Trummer gegründet und zählt nach eigenen Angaben mehr als 1,3 Millionen Nutzer. "Most importantly, this funding round will help us to bring the Bitpanda platform and all our services to a new level. We are going to launch new, industry-leading products, including a completely new and innovative way of stock trading early next year", teilt das Unternehmen mit.
Tiegoo
+++ Die GHV VERSICHERUNG investiert in Tiegoo. Das Startup, das von Andreas Becker gegründet wurde, setzt auf eine Tiergesundheitskarte. Die TiegooCard bündelt alle Gesundheits- und Versicherungsdaten – analog zur menschlichen Gesundheitskarte. Die Karte soll unter anderem "die Kommunikation zwischen Tierbesitzern, Tierärzten, und Versicherungen" vereinfachen. Auch im Notfall kann man über Tiegoo an den entsprechenden Tierarzt übermittelt werden.
EXITS
Semknox
+++ Das amerikanische Unternehmen Zoovu, das Conversational Search und digitale Kaufberatung anbietet, übernimmt das Dresdner Startup  Semknox. Das Unternehmen entwickelt seit mehreren Jahren eine "neuartige, semantische Produktsuche, die Anfragen in Umgangssprache versteht". Semknox wurde von David Urbansky, Sebastian Sprenger und Simon Schabel gegründet. Der High-Tech Gründerfonds (HTGF), WestTech Ventures, LeROI Online Marketing, seto und Philipp Katz investierten 2015 in die Jungfirma.#
VENTURE CAPITAL
SwissHealth Ventures
+++ Der Schweizer Krankenversicherer CSS legt mit SwissHealth Ventures einen Fonds für "digitale Gesundheits-Startups" auf. Im Topf sind 50 Millionen Franken. Der Fonds wurde mit Überschüssen aus dem Zusatzversicherungsgeschäft des Versicherers aufgebaut. "Gezielt investiert werden soll in Startups, die das Gesundheitswesen durch neue und digitale Techno-
logien im Bereich der Prävention, Genesung, Betreuung und Spezialversorgung weiterbringen", teilt das Unternehmen mit. Ein Investment wurde bereits getätigt: CSS unterstützt das ETH Spin-Off Pregnolia. Das Startup hat ein Messverfahren entwickelt zur besseren Abschätzung des Frühgeburtsrisikos. Um die Umsetzung des Investitionsaktivitäten kümmert sich Redstone Schweiz.
DIE HÖHLE DER LÖWEN
Vytal
+++ In der fünften Folge der achten Staffel investierte Social-Media-Löwe Georg Kofler 450.000 Euro in Vytal (12,5 %), ein digitales Mehrwegsystem mit eigenen Leihschalen für Take-Away- und Lieferessen. Das Team – Sven Witthöft und Tim Breker – kam in die Vox-Show um 450.000 Euro für 10 % der Firmenanteile einzusammeln.
Yammbits
+++ In der fünften Folge der achten Staffel investierte Regal-Löwe Ralf Dümmel 100.000 Euro in Yammbits (20 %), sogenannte Fruitballs, kleine Kugeln aus getrockneten Biofrüchten. Die Yammbits-Macher wollten ursprünglich 100.000 Euro für 15 % der Firmenanteile einsammeln.
Solmove
+++ In der fünften Folge der achten Staffel investierten GreenTech-Löwe Nico Rosberg, Familien-Löwin Dagmar Wöhrl und Sales-Löwe Carsten Maschmeyer 500.000 Euro in Solmove (25 %). Hinter Solmove steckt ein smarter Straßenbelag: ein flexibles Glasmodul mit Solarzellen, die Strom erzeugen, der sodann eingespeist werden kann. Solmove-Macher Donald Müller-Judex wollte ursprünglich 500.000 Euro für 10 % der Firmenanteile einsammeln. Der Deal platzte nach der Show.
Achtung! Wir freuen uns über Tipps, Infos und Hinweise, was wir in unserem #DealMonitor alles so aufgreifen sollten. Schreibt uns eure Vorschläge entweder ganz klassisch per E-Mail oder nutzt unsere "Stille Post", unseren Briefkasten für Insider-Infos.
Startup-Jobs: Auf der Suche nach einer neuen Herausforderung? In der unserer Jobbörse findet Ihr Stellenanzeigen von Startups und Unternehmen.
Foto (oben): Shutterstock