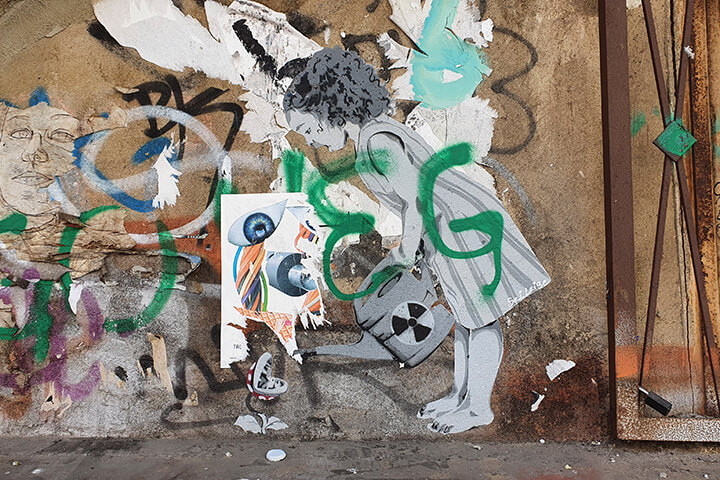 Im #DealMonitor für den 9. Februar werfen wir einen Blick auf die wichtigsten, spannendsten und interessantesten Investments und Exits des Tages in der DACH-Region. Alle Deals der Vortage gibt es im großen und übersichtlichen #DealMonitor-Archiv.
INVESTMENTS
Scandit
+++ Der Wachstumsfinanzierer Warburg Pincus investiert gemeinsam mit Altinvestoren 150 Millionen Dollar in Scandit. Im Zuge der Investmentrunde wird das Unternehmen mit mehr als 1 Milliarde Dollar bewertet und erreicht somit Unicorn-Status. Das Unternehmen aus Zürich, das 2009 von Christof Roduner, Christian Floerkemeier und Samuel Müller gegründet wurde, ermöglicht Unternehmen Augmented Reality, Barcode-Scanning, Text- und Objekterkennung in ihre Apps zu integrieren. "Mit der neuen Investition wird Scandit Innovationen im Bereich KI/ML und der autonomen Datenerfassung weiter vorantreiben. Außerdem soll die globale Präsenz weiter ausgebaut werden", teilt das Unternehmen mit. G2VP, Atomico, GV, Kreos, NGP Capital, Salesforce Ventures und Swisscom Ventures investierten zuletzt 80 Millionen Dollar in Scandit. Insgesamt flossen nun schon 300 Millionen Dollar in das Unternehmen.
instagrid
+++ Der amerikanische Energie-Geldgeber Energy Impact Partners (EIP) und Co. investieren 33 Millionen US-Dollar in instagrid. Das Ludwigsburger Startups, das 2018 von Sebastian Berning und Andreas Sedlmayr gegründet wurde, kümmert sich um die "Entwicklung von tragbaren Batteriespeichern und bietet eine mobile Stromversorgung für Menschen, die an temporären Standorten arbeiten". SET Ventures, der High-Tech Gründerfonds (HTGF), Segnalita Ventures und Co. investieren zuletzt 8,5 Millionen Euro in das Batterie-Startup. Insgesamt flossen nun bereits 45 Millionen Dollar in instagrid. "Das frische Kapital verwendet instagrid, um die Internationalisierung in Europa und den USA voranzutreiben. Zudem wird die Batterieplattform um smarte digitale Services erweitert, um zukünftig maßgeschneiderte, ganzheitliche Energielösungen anbieten zu können", heißt es in der Presseaussendung.
Cosuno
+++ Der amerikanische Growth-Investor Avenir Growth und die Altinvestoren Spark Capital und Cherry Ventures investieren 30 Millionen US-Dollar in Cosuno. Die Bewertung liegt bei 150 Millionen Dollar. Das junge Unternehmen, das 2019 von Christoph Berner, Fritz Cramer und Maximilian Seifert gegründet wurde, möchte Bauunternehmen helfen, sogenannte Nachunternehmer zu finden. Spark Capital, Cherry Ventures und Co. investierten zuletzt 12,5 Millionen Euro in das ConTech Cosuno. "The new capital will flow into the development of further features and international expansion, beginning first on the European continent", teilt das Unternehmen mit.
South Pole
+++ Temasek aus Singapur und Salesforce Ventures aus San Francisco investieren in South Pole. Das ClimateTech Unternehmen aus Zürich, das 2006 von Renat Heuberger und Christoph Sutter gegründet wurde, setzt auf Klimaschutzlösungen. Die Jungfirma unterstützt "öffentliche und private Akteure dabei, ihre Geschäftsmodelle zu dekarbonisieren und sich wirksam für Klimaschutz zu engagieren". Die neuen Investoren sollen "South Poles Engagement für den Klimaschutz in Asien bzw. Nordamerika verstärken".
Mobiko
+++ Der Schweizer Versicherungskonzern Baloise investiert zusammen mit dem Startup Family Office eine siebenstellige Summe in Mobiko. Das Startup, das 2018 von Audi Business Innovation und dem Company Builder mantro gegründet wurde, bietet Unternehmen die Möglichkeit, ihren Mitarbeiter:innen ein Mobilitätsbudget für den Arbeitsweg zur Verfügung zu stellen. Umweltfreundliches Mobilitätsverhalten wird dabei belohnt.
Installion
+++ Der Energiedienstleister enercity investiert in Installion und sichert sich dabei 30 % am Unternehmen. Bei Installion aus Köln, das von Till Pirnay und Florian Meyer-Delpho gegründet wurde, handelt es sich um einen Marktplatz für Installateure. Der Fokus liegt dabei auf der boomenden Energiebranche (Photovoltaik, Energiespeicher etc). Eneco Ventures, der Venture Capital-Ableger des niederländischen Energieversorgers Eneco, investierte zuletzt rund 3,2 Millionen Euro in Installion.
MERGERS & ACQUISITIONS
Klara
+++ Jetzt offiziell: Das amerikanische Software-Unternehmen ModMed übernimmt – wie bereits im Insider-Podcast berichtet – Klara. "Klara's platform is designed to enable collaboration and communication between practice and patient, including how patients discover, select and engage with a provider. The capability for practices and patients to collaborate digitally has never been more important", teilt das Unternehmen mit. Das 2013 von Simon Bolz und Simon Lorenz in Berlin gegründete Startup entwickelt einen Kommunikationsdienst für das Gesundheitswesen, das Arztpraxen mit Patienten und anderen medizinischen Anbietern verknüpft. Seit einigen Jahren bearbeitet die Jungfirma von New York aus den amerikanischen Markt. Gradient Ventures, der Investmentableger von Google, Frist Cressey, FirstMark Capital, Lerer Hippeau und Stage 2 Capital, Project A Ventures, Atlantic Labs und Creathor Ventures investierten in den vergangenen Jahren mehr als 30 Millionen Dollar in Klara. Nach unseren Informationen legt ModMed rund 100 Millionen US-Dollar für Klara auf den Tisch.
HQLabs
+++ Der Hamburger Private Equity-Investor BID Equity übernimmt HQLabs. Das Hamburger Startup, das 2012 von Tobias Hagenau, Nils Czernig und Lucas Bauche gegründet wurde, bietet eine Projektmanagement-Software an. Nach eigenen Angaben verfügt die Jungfirma über 700 Kunden. "Das Unternehmen soll als führender Software-Anbieter für Agenturen, digitale Dienstleister, und Beratungen in Europa ausgebaut werden", heißt es in der Presseaussendung. Zu den Investoren von HQLabs gehörte in der Vergangenheit insbesondere der Innovationsstarter Fond Hamburg. Die HQLabs-Gründer steigen im Zuge des Exits auf und starten nun mit awork, ursprünglich innerhalb von HQLabs entstanden, durch.
Lomado
+++ Das Unternehmen PremiumXL, ein Online-Händler rund um die Themen Home und Living, übernimmt Lomado, einen Online-Händler mit Fokus auf Badezimmermöbel.  "Mit der Übernahme erweitert PremiumXL sein Angebot an qualitativ hochwertigen Möbeln. Das kombinierte Unternehmen wird die Marke Lomado fortführen und die Möbel der Marke auch in Zukunft über den eigenen Online-Shop sowie verschiedene Online-Markplätze verkaufen", teilen die Unternehmen mit. Lomado aus Bünde, 2018 gegründet, erwirtschaftete 2021 einen Umsatz "im gut zweistelligen Millionenbereich". PremiumXL wird von Verdane finanziell unterstützt.
Startup-Jobs: Auf der Suche nach einer neuen Herausforderung? In der unserer Jobbörse findet Ihr Stellenanzeigen von Startups und Unternehmen.
Foto (oben): azrael74