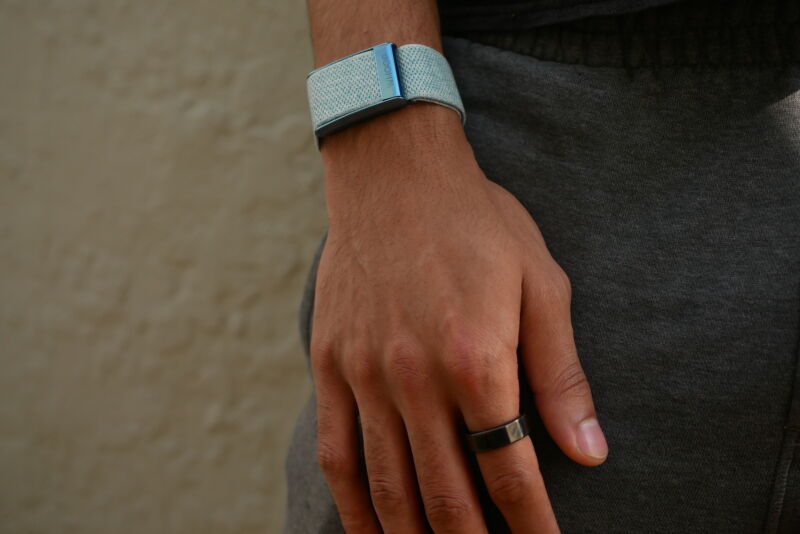 Recently, some wearables have started to place a heavier emphasis on recovery and restoration between exercise instead of just tracking more common activity metrics. Fitbit's recently launched Daily Readiness Score, for instance, measures your sleep quality, activity levels, and heart rate variability (HRV) to quantify whether your body is prepared for an intense training session or if it needs a break. Like other features of this type, it's locked behind a paywall—in this case, the $10-a-month Fitbit Premium subscription service.
The Oura Ring (Gen 3) and Whoop 4.0 are two buzzy, celebrity-endorsed fitness wearables built using these sorts of "health and performance optimization" insights. They look nothing alike—the former is, well, a ring, while the latter is an unassuming little wrist module. Whoop's marketing aims more narrowly at optimizing training for athletes, while Oura casts a wider net.
But both focus more squarely on recovery assessment than typical activity tracking and aim to tell you how your activity, sleep, and recovery rates intertwine. Both lack any sort of screen and require subscriptions for their data, and neither is cheap. And both come from fast-rising companies—though they aren't exactly household names, Oura was reportedly valued at $800 million in 2021, while Whoop was valued at $3.6 billion.
Read 57 remaining paragraphs | Comments